The first answer to this question would be not to join this dubious service called Adult Search at all! It's one thing to find casual dates on adult dating sites and it's totally different to mingle with all sorts of pranksters, paid sex, and a bunch of nonsense that has nothing to do with casual hookups.
There are hundreds and thousands of people lurking on these escort forums and websites to find people unaware of how rotten they are. If you are genuinely looking for some great time in bed, don't make the mistake of registering for Adult Search and trying your luck here. Unless you want to pay tons of money to escorts, you'd better stick to legit hookup sites. You'll find 'em all here. 
Stay Away from Trouble on this Escort Site
Here is why I think Adult Search contains a lot of BS and won't take you near real hookup opportunities:
It Retrieves Zero Search Results Even from Huge Cities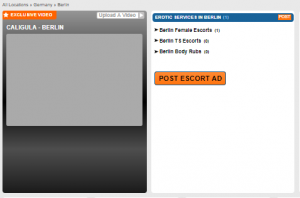 You'd think a huge city like Berlin, the German metropolitan would have some great opportunities, right? Well -wrong! It's totally empty and links to plenty of suspicious businesses, which brings us to problem No.2 on Adult Search:
Suspicious Ad Links 
All I found were ads about strip clubs, massage parlors, and sex shops. All in all, just alternatives for money sex. So, if you want to waste your time and get ripped off by escort pros, this is the site to spend time on!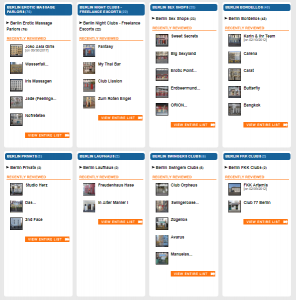 Cam Sites and Shemale Escorts
Adult Search hoodwinks a paid shemale escort business. Is this something you want to do? If you are, that's no guarantee that you won't be saying goodbye to some of your hard-earned cash soon. Be careful as these escort services can be some of the most conniving out there, leaving you cashless with no backup funds to get out of the mess!
Links to Fake Hookup Sites
Again Adult Search is playing games with user trusts. They've inserted a menu with links to false hookup services and promote them as genuine. You will find plenty of crappy dating websites on their list – just double-check them against our legit dating sites guide!
Obvious Ad Platform without Real Profiles
There – I've had it! I just hate these prankster sites that create platforms and fill them out with irrelevant crappy content. Sometimes all they do is take money from businesses that place ads and users who pay for those ads! Just check for yourself by visiting the "Escort Advertising" Tab.
I have no doubt that Adult Search is a fake advertising platform. It's sort of a poor quality Craigslist, but with a lot of rubbish content just waiting to be served a fee or penalized by getting down from the Internet! 
If you need more advice or support to keep you from lurking around these escort directories, then all you need to do is connect with us by sending a message and that's it. We're here at Adultdatingpatrol.com to help you, not punish or shame you!
Infographic: Adult Search Review