Backpage Escorts Net looks a lot like the classic Backpage but it also has its unique fraudulent moments. It just gets on my nerves with its intrusive advertising model that links users across the web ripping them off! It's not a hookup site so don't waste your efforts trying to get laid.
You will end up with unplanned costs that will fill the pockets of cam girls and porn sites. How come escort sites like these still populate the web? I have no idea! But here is what you should know about it!
Ultimate Porn List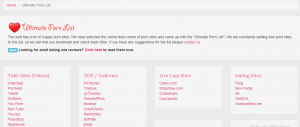 Yes, this is so obvious that it makes me cringe! There is a list of sites on Backpage Escorts Net they call the "Ultimate Porn List". In fact, it's nothing else but a bunch of links to famous porn repositories. Stop wasting your precious time here – no way you're going to hook up!
External Advertisers

Another evident fraudulent trick from the lab of Backpage Escorts Net exposes the main model they use to make money. It's just an empty shell of a website with no real content. Click and click all you can, you won't find adult dating opportunities!
Empty "Browse Hookup" Listings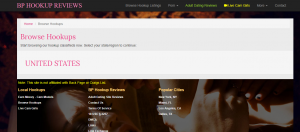 The most important element is missing – no profiles or hookups area. At least when fake adult dating sites create member areas they use stock photos to create an impression of something real. Well, I found no sign of anything like real people – all is slimy linking content.
Cam Girl Profiles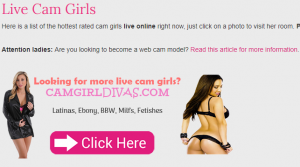 Cam girl profiles, on the other hand, are quite rich. Plenty of cam rooms that will take you to poverty in an instant if you start buying and paying with tokens. Do you really want to pay for a virtual girl taking her clothes off? I'm sure that's not why you are looking for casual dating online!
Live Cam Girls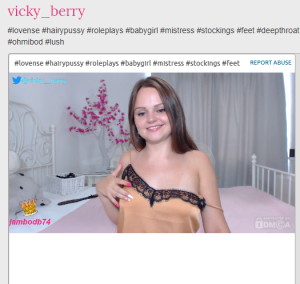 This is the main area for taking customers money. Though, I'm not sure which is the bigger bait – cam rooms, porn sites or advertising links – I guess it all depends on the customer. In any case, now you know what to look for to avoid being duped on Backpage Escorts Net.
In the area of reviewing decent adult dating sites, Backpage Escorts Net is quite a surprise. It links to legitimate hookup sites. Therefore, by all means, avoid the rest of the links but you can have a look at the choice of dating sites which is quite good. 
Infographic: This Backpage Escorts Net Review Reveals Why You Need to Be Wary of Escort Sites