Welcome to the official Internet dating patrol office. Where we lay down the law when it comes to dating online! This site reports on every dating app and hookup network that exists on the Internet. If you're interested in reading reviews and teardowns of dating sites as well as learning what apps are the best and most trustworthy in 2023, then keep reading below. And remember, we're always on patrol…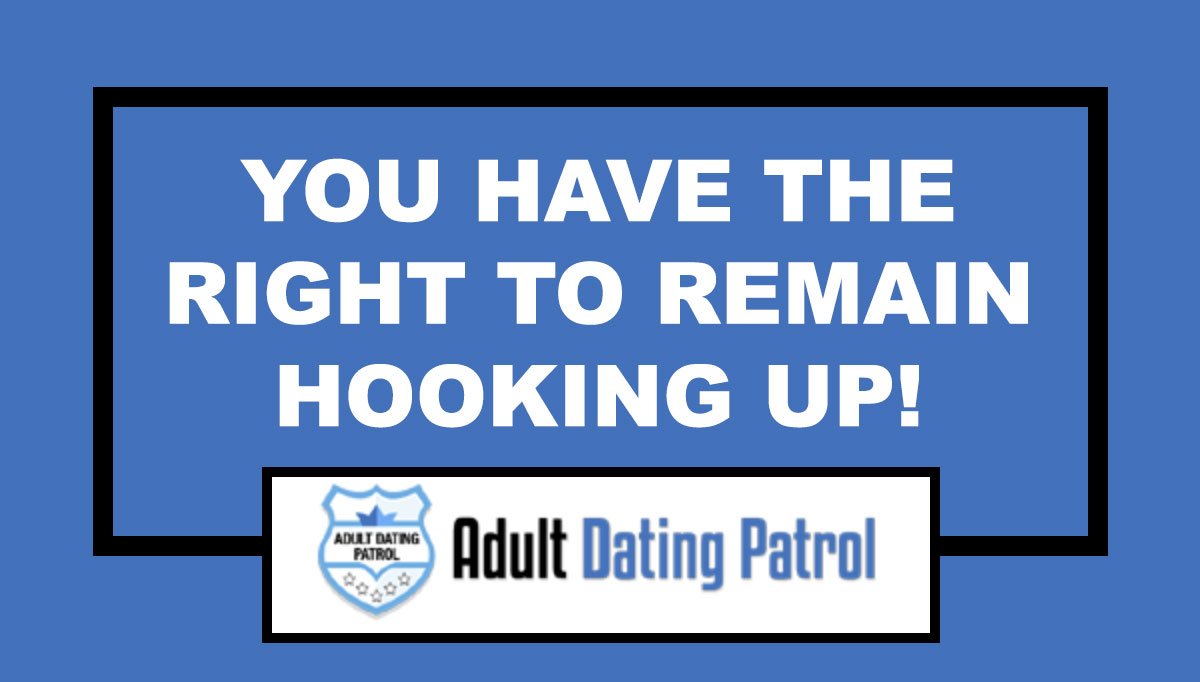 We are the Adult Dating Police
If you're looking for ways to meet people online in the most casual manner possible, then look no further. AdultDatingPatrol.com is your new best friend. This site will serve as a guide for those who wish to get laid and more importantly, avoid common scams that are prevalent with online dating today.
Finding the right dating website can be frustrating, confusing, embarrassing, and even worse, costly if you're not careful. There's a whole market out there in which companies and Internet marketers try to take advantage of poor horny locals.
Instead of having to worry about finding and choosing the best adult dating sites to join, we've taken the guesswork out of all that and then some. Here's what we've done to help you make more informed decisions when it comes to finding casual sex within the dating pool today.
Let's face it.
It's tough out there and someone needed to step up and play watchdog – which is exactly why we started Adult Dating Patrol.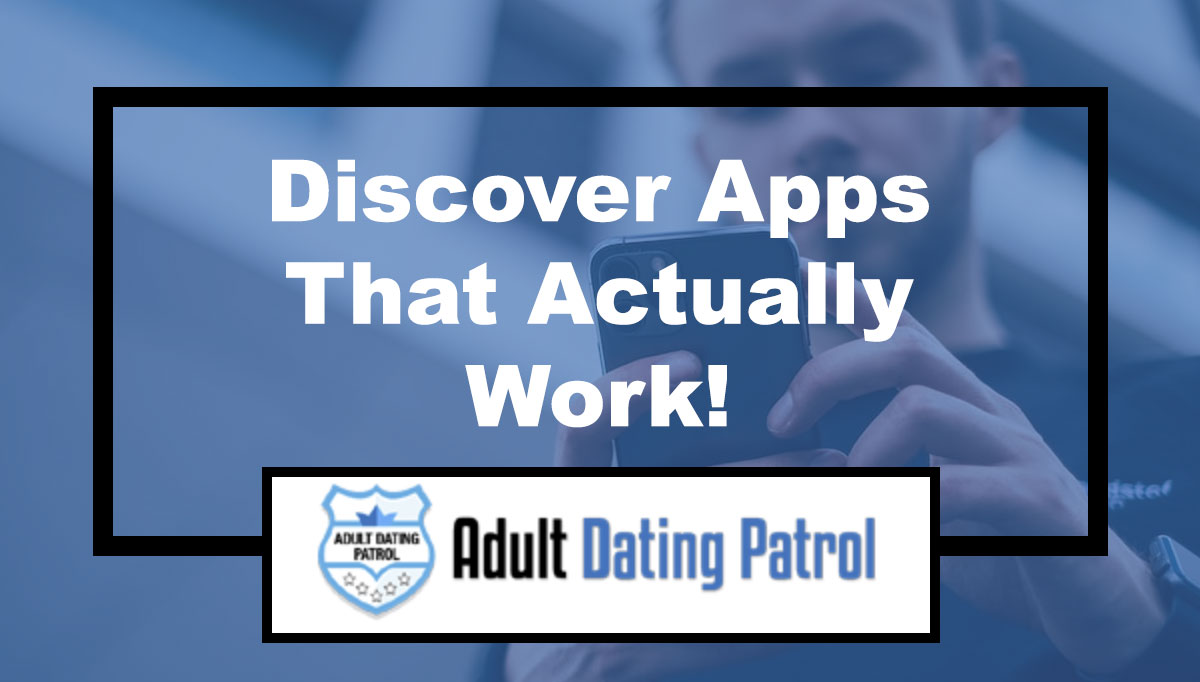 Finding Apps for Sexual Encounters Just Got Easier
You'll find detailed reviews of the following types of sites listed below:
Casual Sex Sites

Fetish Networks

Swinger Communities

Escort Forums

and MORE!
We've called out businesses running many dating scam operations and guess what, as the AdultDatingPatrol aka ADP, we can do whatever we want – WE'RE IN CHARGE NOW!
We expose the worst and spread a good word for the best. The long wait for you to get laid is finally over. This is the place to end the suffering once and for all!
Full Website Reports & Feedback
If you come across a dating site that smells a little fishy, then let us know, we're happy to do a full investigation and let you know everything about the site, down to who owns and what company is behind it along with their marketing and billing practices.
Some of the things that we typically pick up on during our investigations are:
Fake Profiles

Credit Card Scams

Marketing Scams

Redirects

Malware

Spyware

Nigerian Money Scams

Fake Messaging

and MORE!
Not only do we focus on our own experience but consumer roles and opinions in general play a huge part in all of this.
We also break down the difference between paid dating sites and free sites. Yes, there's a huge difference. You'll quickly learn once you start reading some of the reviews posted here.

I guess the million-dollar question that you still probably have is how to decide which site is the best to join for hooking up with someone.
How to Find the Best Sites for Adults
There are some basic things you'll want to be on the lookout for when choosing a hookup site that's right for you. The first thing that I'm going to suggest and I know I'll get guff for it is to only select a premium or paid adult dating site. There are many reasons for which I say that but I'm not going to get into all that right now. 
Instead, here are the things that you need to think about when choosing a site for hookups only.
1. Security
Is the site secure, using the best SSL and technology out today to protect your identity and personal information?
2. Support 
Does the website have around-the-clock customer support? Did you have to search for the contact information? Is it just an email form or live chat support?
3. Profile Pics
Are the users attractive? If they are, do 100% of them look so attractive that it's too good to be true?
4. Billing 
Does the website have a billing support number should you have any payment issues of any kind?
5. Platforms
Is the network accessible via a desktop computer, a mobile app, and a tablet or is it limited to one device only?
These are all some of the basic things that you'll need to ask yourself when browsing the Internet looking for hookup sites.

But if you really want to get into the advantages of premium adult dating sites, say no more! You know your stuff and have probably heard of the benefits of getting a paid, premium membership on hookup apps and casual dating sites. 
We don't talk about the scams and the frauds where you pay hundreds of dollars to chat with a bot on a ghost-town hookup site with no real members. That's the one thing to avoid when choosing your favorite adult dating website. 
We think of the well-supported, rich with features, and premium content hookup websites that are the choice of people with a hookup lifestyle! That's right, knowing how to hook up requires some experience and a hookup mindset. It can be tough for beginners. But that is exactly the reason why Adult Dating Patrol runs the reviews – to help newbies survive the casual dating battlefield and totally revamp a stale sex life.
Remember – you can still go for free dating sites and take your chances there. If, on the contrary, you like to be a rare kind and be recognized a someone who means business as far sex is in question, you need to be willing to pay in order to get the best features of hookup, sex chat, and nudes apps. 

Beware of notorious membership scams on poor quality sites for adult hookups, personals, and escort websites:
Hidden costs, aka not reading the small print and silently agreeing to huge extra charges.
Fake emails from automated services made to look like they are coming from real women.
Redirections to sex webcam sites or porn content which can cost you your monthly salary and more.
Escort directories and adult personals websites masked to look like they are genuine casual encounters.
Just plain annoying email pickup services that bomb your inbox with frustrating spam and useless ad content.
That said, the adult hookup world has some true gems, as witnessed not only by experienced users but also by first-time visitors.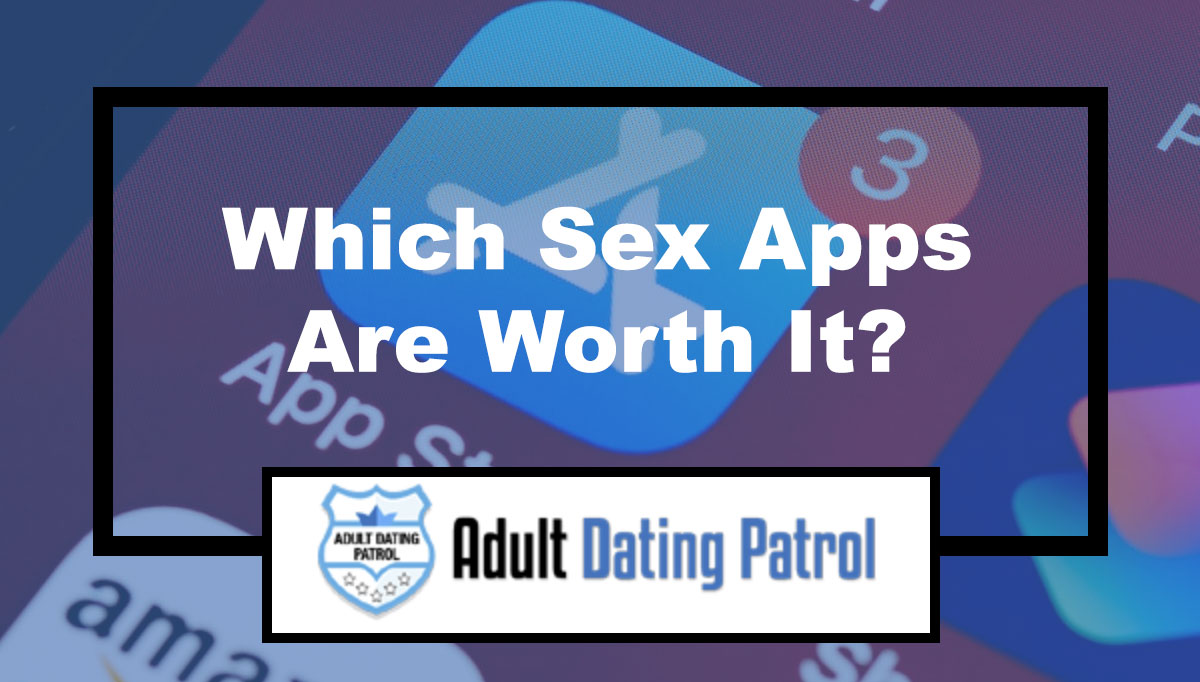 Which Sex Apps Are Worth Joining?
I thought you'd never ask! We've got a top list of all the best hookup sites that we stand behind and my guess is that you'll love each and every one of them if you join them. The websites below are the most popular in 2018 and beyond, feel free to check them out and read what makes each one unique.
#1 – Fling Review
(That is the consensus overall #1 adult-oriented dating site we've used)
#2 – SweetSext Review 
(The absolute best sexting and chat dating site on planet Earth)
#3 – Instabang Review
(Pretty self-explanatory – it's for banging only and bang you will!)
Now, allow me to cover some honorable mentions that must be discussed…
#4 – UberHorny Review
(A very well-rounded app for horny locals willing to drive to you for sex)
#5 – Snapsext Review
(As the name suggests, this site is straight to the point)
#6 – Adult Friend Finder Review
(The LARGEST and most well-known Featuring fetish, kink, couples, swingers, and so much more)