Free-of-charge services are an age-old method to trick new customers. "Give a little, take a little" is a convenient way to create a large army of followers. This is the practice of "false free flags".
However, that is only true if the services the company provides are genuine. When the hookup apps are a part of a huge scam, you must keep the "free false flag" in mind if you want to avoid the scammers.
Some fake dating sites not only promise fake-free offers but also claim to be giving them for a lifetime!
Free Lifetime Membership is Too Good to be True and You Know It
If you have a nose for fishy matters, you will quickly see through these fake methods. If you are looking for hooking up, these casual sex scams are harder to detect.
"Hey, let me register – what do I have to lose?" – you can ask yourself. But by focusing on the free deal, you forget what you have to lose!  Even if it doesn't look like that when you initially join, just by providing your details on a fraudulent hookup site without strong protection, you can jeopardize not only your online security but also your real-life privacy.
And both are essential when you are looking to get laid. So, be careful when you upload your private details and pics – you may end up in big trouble.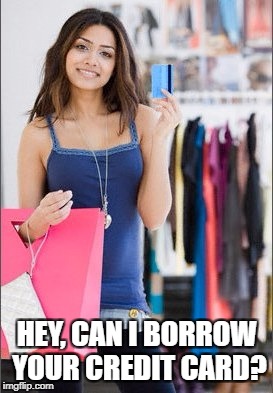 Fake hookup sites that use networks know this for a fact but still handle user data without due care. They have the guts to multiply user profiles on dozens of hookup sites. They are nothing more but multiplied versions of the front page. A new page will get a bunch of new users and that is often enough.
By the way, the hookup sites related to the "free lifetime" scam are related to the same company. This is how many deceptive companies work. They play with a different name, while the essence of the scam remains the same.
We are giving you ten of the worst adult dating sites which use the "false free flags". Keep away from these. More often than not, what these fraudsters do is add a new word to a popular search term and they are good to go. Here are the top-10 rip-off masters:
1.FreeLifetimeEasySex.com
You get it for free, you get it for a lifetime, and you get it easy. What is there not to like? Anyone would like to get easy sex. No wonder this fraud works so well. If you don't buy one of the paid packages, the registration is not only worthless, but it can also be dangerous.
However, poor security will be the least of your problems when you see what else is there.
2.FreeLifetimeBoneamilf.com
The fun of dating milfs is a public secret on dating sites. Almost anyone wants to bang a good-looking milf and this is how this scam gets perpetuated. In the case of the FreeLifetimeBoneamilf.com, you are getting a bunch of virtual profiles of older women that don't have anything to do with real people.
The fact that the website name targets a large community such as milf enthusiasts just makes this scam hop higher among the top-ten worst lifetime scams.
3.FreeLifetimeFuckbook.com
The popularity of the social network that changed the mainstream world of dating. And now we are seeing it working even better on hookup sites. When Facebook works so well, why wouldn't a fraudulent company just steal the idea and re-apply it in the world of casual hookups? Add a backup contract line that protects the company from extra payments, like FreeLifetimeFuckbook.com does, and you are all ready to frame subscribers and keep them responsible for extra fees!
4.Free LifetimeWebCrush.com
FreeLiftimeWebCrush is flooded with fake photos of very cute girls. In a similar way to FreeLifetimeBoneamilf.com, it generates fictive profiles. The key difference between the two fake hookup sites is the target population – sexy younger girls against hot experienced milfs. This is why it totally deserves place number four on our list.
5.Free LifetimeCheating.com
Position number five is reserved for FreeLifeTimeCheating. Many of the people actually join adult dating sites for some NSA fun. It is an easy, affordable, and simple way to find someone for a one-night stand without jeopardizing a marriage or a long-term relationship.
FreeLifeTimeCheating uses one of the most dangerous drills found on websites ever –  the pre-checked payment boxes, If you act in haste and rush into getting yourself a paid membership, you can triple the amount you never intended to pay in the first place.
6.FreeLifetimeMilfAffair.com
If one hookup trick works well, two can work even better. It seems that this is the logic behind FreeLifetimeMilsAffair.com. Milfs plus an affair?  A hot deal! And it looks like it works perfectly well, at least good enough to take place number seven among the worst "false free flags" in the adult dating world.
You will find all basic bogus features here, starting from fabricated profiles called Love Stars, and all the way to the nasty overpayment.
7.FreeLifetimeBootyCalls.com
FreeLifetimeBootyCalls.com is the next in line for the title of most deceptive "free" hookup sites. A number of casual dating sites make it easy for users to hang around for longer by offering special features for creating communities like "My Friends", "My List", "My Contacts". The contacts from a booty call list should presumably be texted as regulars. That is the catch which pulls in so many new people in – they hope to get an easy way for managing more people all at once.
8.FreeLifetimeFuckDate.com
FreeLifetimeFuckDate.com will set you up by charging you extra money for commercial services you don't need – videos, including adult movies, and sometimes even webcams. They come in pairs with the main subscription.
If you don't open your eyes, you will be the next prey who will have to pay a hundred dollars at one go. You will also be held responsible for extra bank transaction or currency exchange fees.
9.FreeCheatingWives.com
FreeLifeTimeCheatingWives is another double-whammy. An extortion bingo, this scammy hookup site makes it easy for those who fall for cheating wives to join and get ripped-off. If you base your decision only on the prospects for nailing a hot wife who wants to keep it discreet while having some fun outside of the marriage arena, you can risk your privacy not only in terms of disclosure but you can also risk a credit card overdraft due to the credit card pre-authorization.
10.FreeSnapHookup.com
Where wives go, girls follow. Younger women have an attention span of a fish and get frustrated when they don't get what they want from a digital service. FreeSnapHookup.com is the last alternative name of the same old scam used in the network. Those that want to get laid at the snap of the fingers are an easy target. When Snapchat can do it, why should FreeSnapHookup.com fall behind?
You can expand this list of top 10 free false flags by adding new names and the countdown will probably reach up to fifty. Don't focus of the number of new false hookup apps. Focus on the fact that the methods they use are almost exactly the same.
Pay special attention to the tiny pre-checked boxes to avoid huge rip-offs and you are good to go.