It took a while for people to notice that Backpage is a shady business. Until then, that escort and classified ad site was ruminating the adult dating world, wreaking havoc on decent people's efforts to find online hookups.
I've covered everything here in this review. Bedpage sucks and there's no denying that. Read this to learn more…
My Full Review Of Bedpage.com
Backpage was sent to the dumpster but now we face a new threat called Bedpage which is a new and improved version of the nonsense. As I don't leave anything to chance, I did my research to see what's going on again. Trust me – when you find out  – you won't want to spend another minute on this lousy service. It's a classic escort fraud.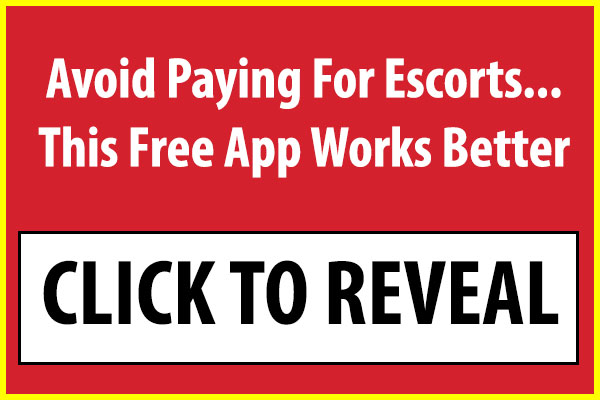 Do you know how I found out that Bedpage is as stinky as a bum? Read below to learn more!
BedAd Listings That Look Like Twin Peaks
I tried my luck with finding someone near Des Moines, Iowa because I was passing by on my road trip from Toronto to Sedona, Arizona. Yes, I know, sounds like a long journey and that's exactly why I wanted to relax and enjoy a night of great sex. But, there are were no listing under Des Moines or the nearby cities – for hookups or everything else. What a load of the worst excrement! It's not like a went to Twin Peaks!
Empty Categories
You won't be able to find any listing for some of the alternative categories that have nothing to do with casual dates. What I mean by alternatives is "appliances", "cars", "car parts and accessories", for instance. Nothing! Absolute zero that will just waste your time and money, in case you decide to post an ad in that section! Which leads us to –
You Have to Buy Credit to Post an Ad

Bedpage is not like any other normal ad site. You have to pay for nothing. Since we saw from the previous section that the falsely claimed success of Bedpage is totally fake, you don't need to hang out here. If you think you'll reach more people because of the paid rates, you've been taken to a ride in the stinkiest possible manner.
No Real Rates Exposed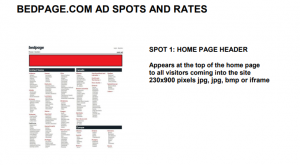 Bedpage has no real rates in its ad pricing document. All you get to see is banner size and placement. To get prices, you have to send an email. Despite all free trade laws, this is a pretty illegitimate way of doing business. It beats me how they pull this one off!
No Verified Hookups
Finally, what we've all been waiting for – hot one night stands! Instead, what I got were fraudulent websites that do backlinking to other casual sex sites. If any of them was good, I'd have my problems solved! But heck, no. If you go and click on the links under the "Dating" category, you'll see what I'm talking about. And install some good AV software at that because many of those links just smell fishy as a bloody raw herring!
Bedpage is newer than Backpage, so it's more dangerous as not many people know about it. But we all know how its predecessor ended, so it's best if you avoid this newest creation like the plague!
Infographic: How

Bedpage

Replaced Backpage and Why It's 100% Worse
Wrapping Things Up…
To wrap things up, I'd like to reiterate the fact that Bedpage is terrible. It's a site that will end up costing you time, money, and more. Do not spend another second using this poor excuse of a Backpage alternative. Instead, try one of the networks listed below…