Automated messages? Check! Fabricated profiles? Double-check! Had the card preuathorized? You bet! The full set of features and possibilities of LocalSexFriends.com are not into the genuine world of hooking up. When the curtain lifts, the truth comes out, and,  in the case of the adult dating site LocalSexFriends.com the truth is not nice, bright and shiny. This mind-blowing scam will rock your bank statement world and wake you up to a dark reality of fake virtual profiles and charges for almost everything.
Authenticity of Local Sex Friends
The debunked scam is a classic, including all necessary elements required for it to work to the advantage of the mother company that has packed the offer in a nice package on the front page that has nothing to have with the reality at the back. This is what is involved in the fake offer provided by Local Sex Friends. Later we will present what is really on offer at this hookup site:
Look for your match among hundreds of thousands of people
Match a great potential hookup date
No limits to the chat and the messages
Free interaction with everyone
The "free" claim is preposterous because you can't even perform a basic search unless you provide a credit card.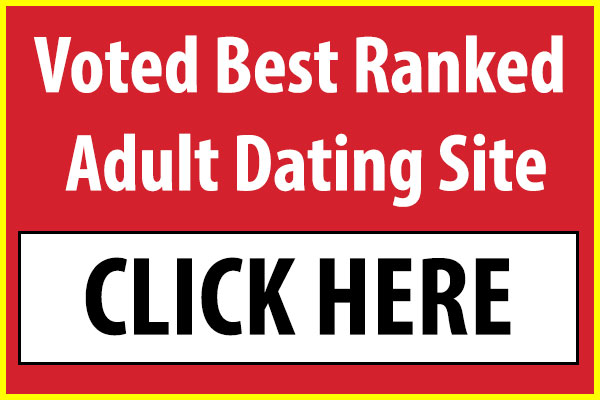 Why is LocalSexFriends.com a Bogus Site for Hooking Up
LocalSexFriends.com welcomes new users with fictive "Hosts".
These hosts are either virtual bots run by software, site employees or third-party contractors. Regardless of the differences in their fraudulent nature or origin, the virtual profiles always lie by presenting themselves as similar to real persons, send chat messages like they have the intention of quick hooking up, and vanishing when you upgrade and start to arrange a real one-night stand. This process is actually encompassed in the document that sets the Terms of Use on this adult personals site:

Hosts send series of computer-generated messages.
Not only the photos and the profile description are all make-believe, but also the chat system is organized in such a way that you get a splash of previously cleverly and deceptively arranged message chains that resemble the real stuff – this is a quote from the real deal on Local Sex Friends:
Members further understand, acknowledge, and agree that, from time-to-time, Hosts may contact both Members via computer-generated Instant Messages or emails for purposes of encouraging further or broader participation in our Site's services and/or to monitor user activity. These messages may be transmitted to multiple recipients at the same or similar time(s).
The privacy settings are not checked for cooperation companies.
It is your own responsibility to be alert for the potential of endangered privacy on Local Sex Friends. Adult dating can be a real danger not only in person. In fact, the risks for in-person scams seem the smallest. When you click all those links all at once while you are horny, the trap is on the web:

Advertisements are also included:
 ↓ ↓ ↓
This Site may from time to time contain materials, data or information provided, posted or offered by third parties, including but not limited to advertisements. We shall have no liability whatsoever for any third party material, data, information or other content.
All credit cards are given to be charged, and all that is called pre-authorization is actual payment.

The full monthly sum will be charged unless canceled. This prompt shows up immediately after joining in, so there is no way around it and you open up to the scam even  before you have the time to realize that you are being severely duped, manipulated and mind-fucked: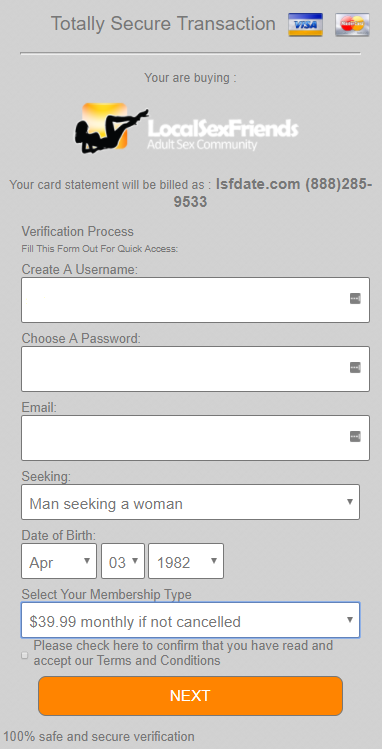 Price Tag
$39.99 for a one-month subscription if not canceled when you provide
$19.99 a month for limited number of messages
$49.99 for a 45-day full number of messages
Busted or Trusted?
Local hookup sites are often a favorite to my followers as they take the least time to prepare, organize, and get laid without some necessary huge efforts. This is the same reason deceptive companies for adult personals misuse them for scams. Actual hookup sites have more than one way to secure genuine services. Key arguments for guaranteed hooking up include support teams, security measures, and avoidance of fabricated profiles. Our list of legit dating sites contains more than a few worth checking out.
Must See Reviews & Networks
Here are some of the hottest dating review and hookup platforms that you need to know about!