When you're browsing online through hookup sites you're doing it so to get laid, you're not doing it to buy porn. Then why some fraudulent adult dating sites want to sell you porn content when you're actually looking for some one night stands? The answers to these questions may become clear by reading this review. We will expose the scammer's tactics of SinglesBang.com. With a name like that anything can be possible, yet what's possible here has nothing to do with getting laid and everything to do with getting you ripped off.
Authenticity
We will reveal most of the critical issues with SinglesBang.com and by the end of this review, you will probably share the same opinion of this very suspicious hookup application that tries to ruin customers' budgets by paying expensive subscriptions thinking that are actually going to bang these cuties which are just fake profiles called Love Stars. You must accept communication by the Love Stars by signing up for this site, at the moment when you're saying yes to the Terms doc that manage your subscription on this false dating site. The free registration is just a hook for you to sign up, give your details, start chatting with the virtual profiles called Love Stars and then, all of a sudden, submit your credit card details and pay more than $120 per month for nothing.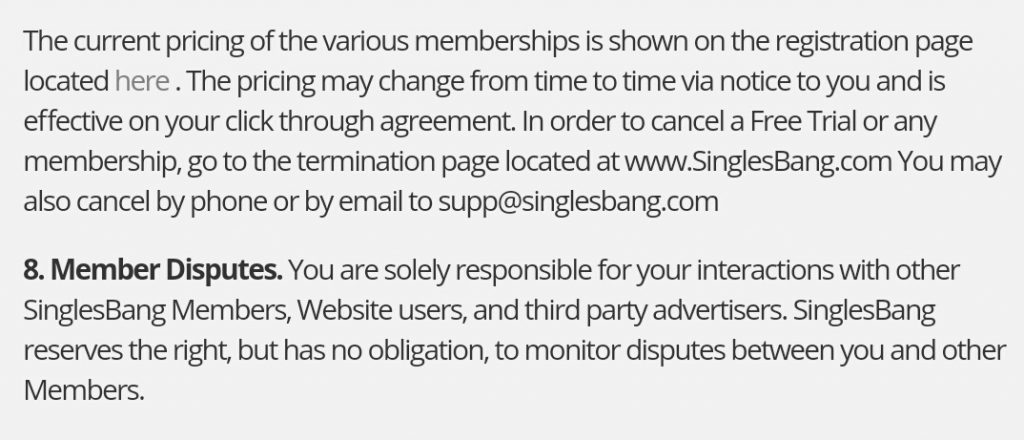 Why is SinglesBang.com a Fake Hookup App
Love Stars are usually computer bots which simulate real women. The sites post profiles with fake photos imitating persons that are looking to get laid. This is the technique of SinglesBang.com and many other deceitful adult dating websites. They're using the same technique to bring new customers on board and this is not the first time that we are meeting with this type of scam. Actually, 95% of hookup sites use this technique. Be careful, most women on SinglesBang.com which are Love Stars have the capital letters LS next to their photo, at least that's what our experience was. These fictitious profiles will send messages, monitor your communication, engage other users too, and do nothing of the sort to meet you in person.
Just when you give your details, you will get a big flashy screen with all possible subscription packages. Normally, most of them include discounts. You get the option to sign up for a trial or for one-month, 3-month or 6-month subscriptions. When you look at them they all seem reasonable, but there is one thing that you won't notice especially if you're not used to scrolling down the screen and reviewing the offer in details.
Here is the flashy screen in your face: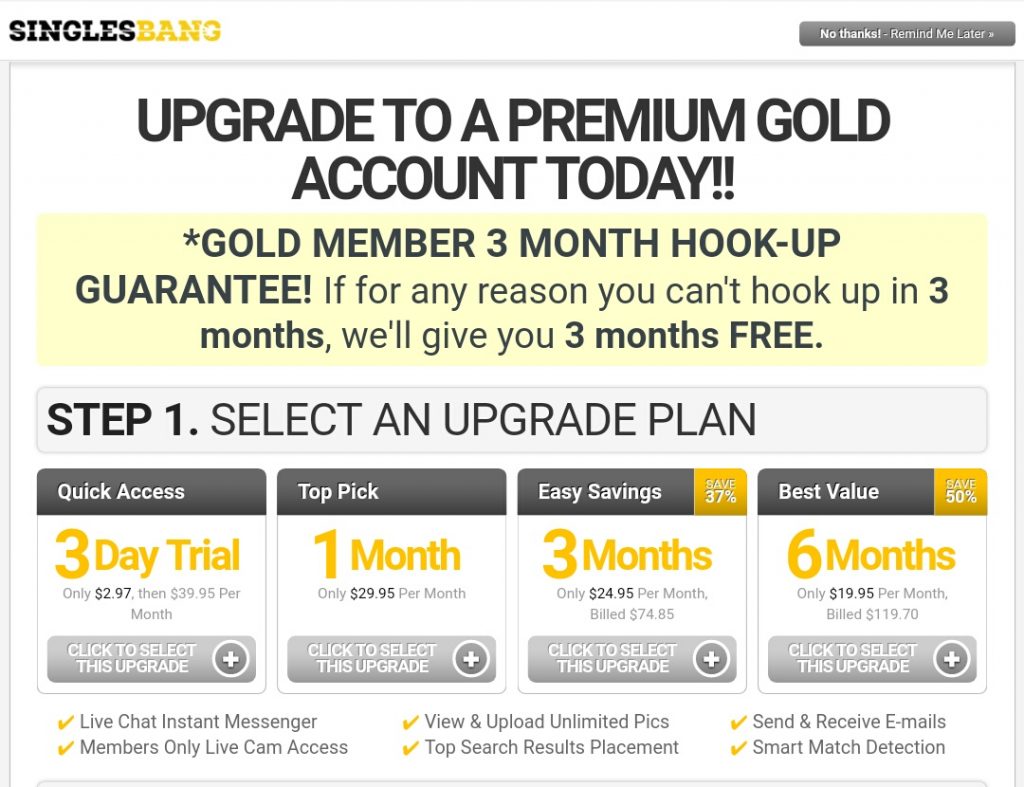 And here's the moment when it is revealed that SinglesBang.com actually sells porn content along with the main subscription. You get this checked miniature boxes which offer video content with titles and labels that say more than you need to imagine what is in there. The total worth of the initial click for a trial or a one-month subscription can go almost as high as $120 per month.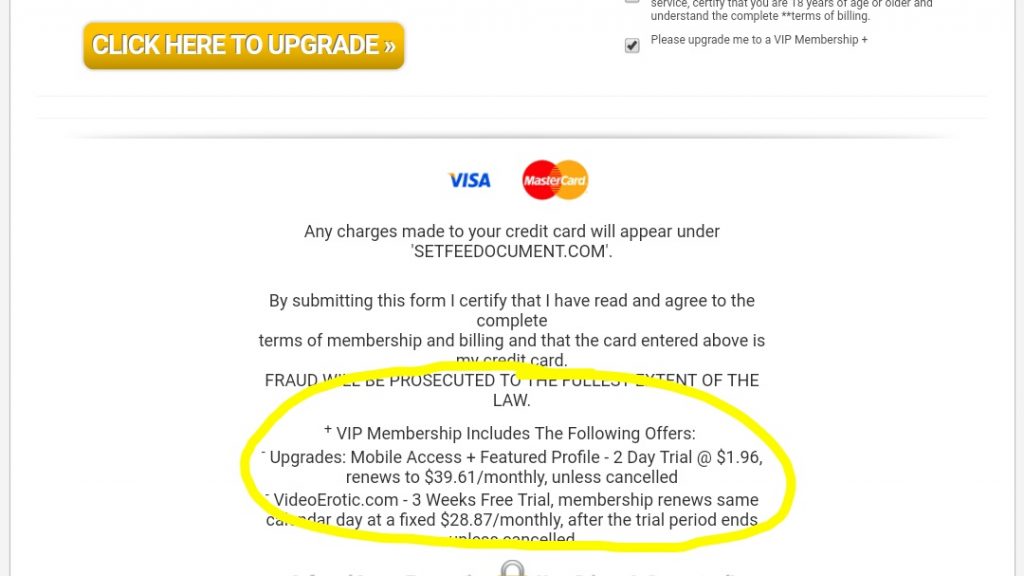 Price Tag
2.97 for a 3-day trial which renews at $39.95 monthly fee

$29.95 for a one month fee

$74.85 for a 3 fee

$119.70 for a 6 fee
Busted or Trusted?
If I had one of those medieval seals, I would put a stamp all over this page saying it is busted. SinglesBang.com will never deliver great hookups, sex dating or become your most favorite hook up application. It is not difficult to see why. We have gathered comprehensive evidence to ensure you about its fraudulent nature. If words are not sufficient for you, have a look at the pictures. Visual proofs usually do the business when scams are concerned.