You want to get laid and you want to do it quickly. If you can do it in a simple way at the same time – even better. Why complicate your life when you can use a social dating network which looks much like something you have already used and know how to use again? What's better than InstantFuckbook.com, right? Wrong! Things that look good on paper (or in theory) don't always resemble the awesomeness in practice. In fact, InstantFuckbook.com has so many scammy faults, that I didn't know where to start from. Still, let's make it easy, and investigate and explain the key components.
Authenticity
InstantFuckbook.com looks nice and with the even nicer promises of testimonials and advanced features, it can give the impression of the perfect place for NSA dates – just what you have been looking for! Here is what is included in the alleged "free offer" (you'll find out later why I call it "alleged" since that argument plays a big role in the verdict for this site).
Real-time member chat
Unlimited e-mails
View members' nude pictures
Placement in priority search results
Highlight featured profiles
Uncensored videos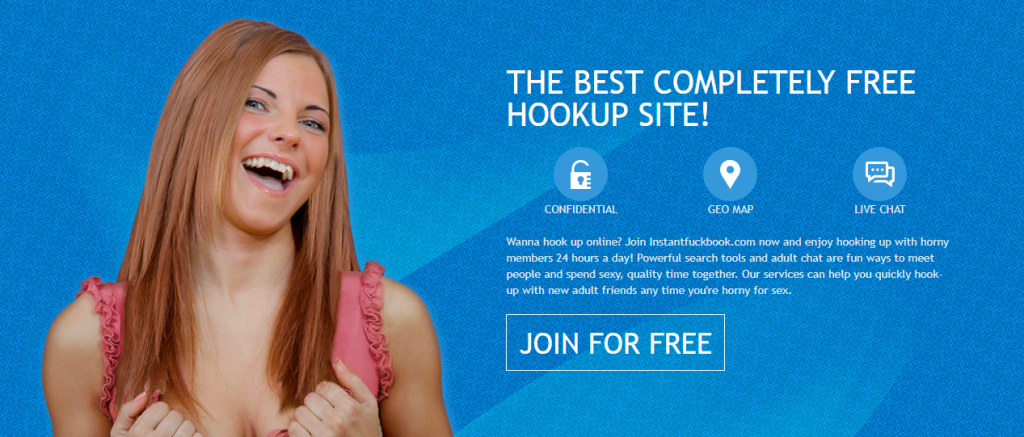 There are also porn clips and webcam access, but I am not too delighted from the offer because they usually serve the purpose of additional rip-offs and, as you can notice from the above pic, this site claims it is completely free!
Why is InstantFuckbook.com a Fraudulent Dating Site
This site uses Fantasy Members – virtual profiles.
Most genuine dating websites have profile verification and they do it in several ways – the two most used including email verification and profile authentication which provide some guarantee that you are dealing with a real person. I typically prefer profile authentication since this often need video chat confirmation but it is very rare and only present at top quality services. Adult dating websites usually suffice with email verification. However, even if InstantFuckbook.com uses the procedure, it still includes Fantasy Members in all interactions. Fantasy Members are not real women and you will not date them. They only join the site to entertain and encourage upgrades. These fake profiles are a part of the free registration deal: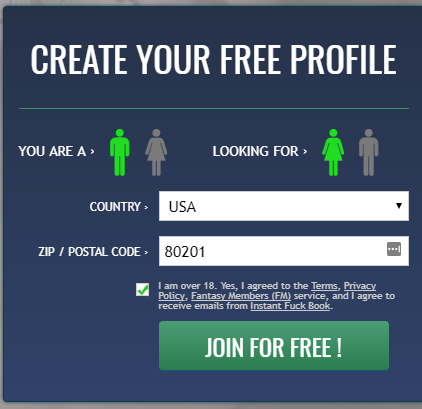 The Site is not at all free – visible in the chat boxes.
I joined the site, verified my profile and I got several profile views, inbox messages and chat texts. While having a look at all that I received, I decided to start a fun one-on-one with Lady_DZ. Considering my experience, you can imagine I was not that surprised when I saw a prompt for a GOLD membership upgrade. I suggest that you follow my steps and avoid nasty surprises yourself – have a look at the chat box: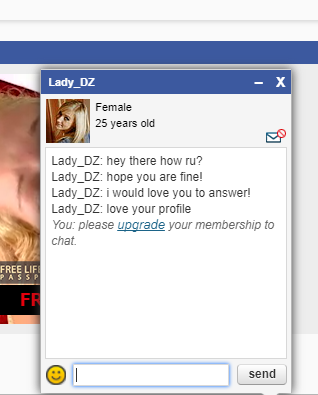 InstantFuckbook.com doesn't stop promoting porn content.
This tactic of fraudulent dating services really gets me all the time – How would you feel if you are trying to get laid with a real girl and your screen is under the siege of annoying popups with porn GIFs and short clips. I know, both you and I didn't sign up for XXX videos but for adult dating and that is what we want to get – not buy porn!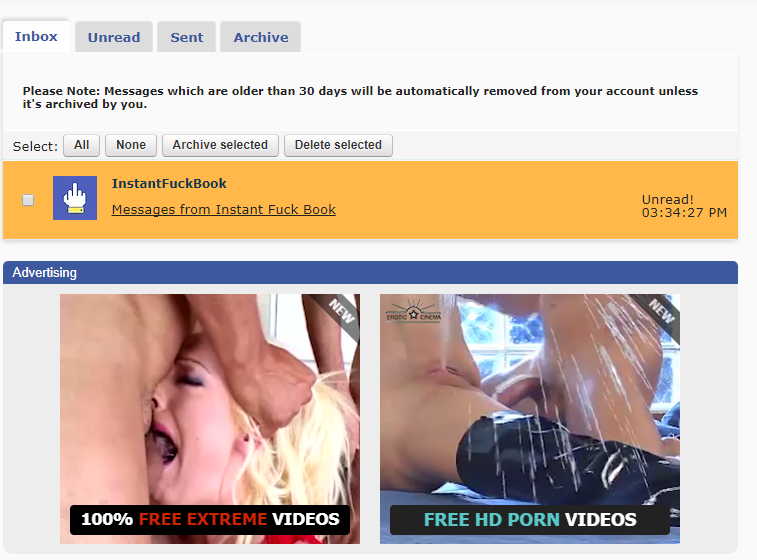 Any activity gets the upgrade prompt.
This blonde sways a credit card in front of your face so that you fall into the trap – you might say – "Hey, I am really on to something here" and pay for a service that is available for no money on better dating websites. You should be particularly careful with the trial option because it auto-renews to the monthly deal after an initial couple of days expire: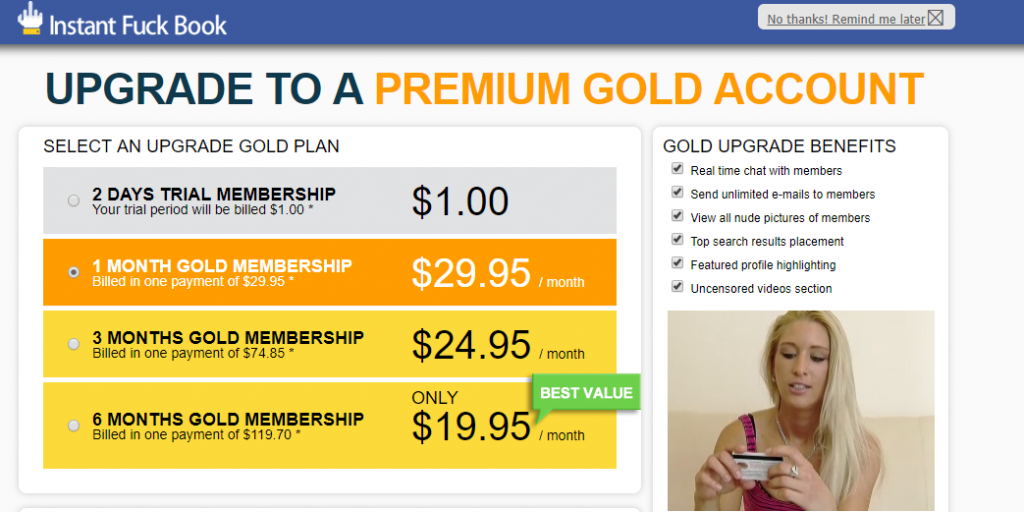 Price Tag
$1 for 2-day trial membership
$29.95 for 1-month gold membership
$74.85 for 3-month gold membership
$119.70 for a 6-month gold membership
Busted or Trusted
From the above checkup, I am not happy at all with the offer on Instant Hookup. There is one other crucial moment that shook my trust in this site at the start. When you open the landing page, you are played across several screens with girls that look real like they are in chat rooms, when in fact they are most probably just cam models who are part of the webcam services associated with the site. And they don't work for free! Make sure that you open your eyes when you browse the page, otherwise, you may get into a double-trouble!