Since I started reviewing escort services, I haven't seen a site that resembles a classical adult dating scam. Most escort sites apply sophisticated scamming methods that are on the brink of dubious activities. Some people will probably list them as legit businesses, especially in locations where paying for sex is not illegal. You'd think – why not advertise a sex business just like any other business? Well, there is truth to that sentence but only if you are located in regions where it's not a problem to use escort girls. The problem with SipSap.com is that is almost the same as an adult dating scam. I wrote this Sipsap.com review to explain my perspective on why you shouldn't consider this site for casual dates.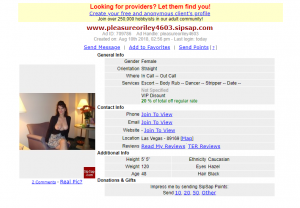 SipSap Reviews Indicate An Escort Scam
As mentioned above, I found many similarities between typical adult dating scams and SipSap.com. You name it – everything is there. From weird points that look like credits to paying and exchanging credits, to location search filters. So how does the process of finding a date on this website looks like?
Find Escorts by Zip Code on Sip Sap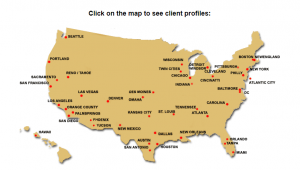 If you want to see what escorts are available in your near vicinity you can use the map of the U.S. and look for nearby cities with corresponding zip codes. Not all cities are available mind you, and this process of searching for a date is almost identical to finding hookups on adult dating sites. So this reminded me of their standard practices to promise more than they can deliver. Here is why I think that you shouldn't trust everything you see on SipSap.com.
Point System
The memberships on this website are based on a point system. There are some Bitcoins involved, as well, which further complicates things. Points can be exchanged for Bitcoins, you can pay for  Bitcoins for services or send them out to people, and you can collect free pints just by joining the site. Simply put, you need to do a lot of maths and have an understanding of cryptocurrencies and dating tricks in order to score on this site. The rules are really not that simple. Let's look into what they include in the following sections.  
Sending and Exchanging Points

You can send and receive points from others, which makes this website really weirds. There is no explanation about how this process happens. Yes, there are indications about the exchange of Bitcoins. But that's a convoluted process since many  BItcoin users create value by sending or asking for Bitcoins, The cryptocurrency market is based on special market rules and if you join SipSap.com without any knowledge of those rules you can't get into big troubles.
SipSap.com's Points Explained
You can send and receive points. That's among users. Girls have their own rules of setting dates. Including using your points, which you have either got as a freebie when you joined the site or as an exchange investment if you got some from other members.

I've seen Bitcoin enthusiasts asking for and sharing currencies by free will. There are no strict rules to that exchange. If you are inexperienced in this free trade you'll have a lot of troubles. But if you know a lot about risk and don't care about trying new dating strategies, then be my guest and take a chance against the facts of this SipSap.com review.
Is SipSap.com Legit?
Many of the profiles on this escort site seem pretty legit. Photos are not photoshopped but the women still ask for points to get in touch with them. Now you see why I found this website looking very similar to so many online dating sites where you need to pay tokens, credits or other valuable bits to be able to communicate with your prospects. I'd say just leave it!
Are you looking to dodge other shady escort sites? If so, then you've come to the right place. I've covered many of them here on my site. You'll surely find what good dating sites that work and info on those to avoid, just do your homework and you'll be glad you did – trust me.
Other escort scams you MUST avoid: