Website redirects are getting more popular. Regardless of the mechanism of the redirection, the fraud is nevertheless the same. Sometimes, the fraudsters just work as partners, and sometimes, the main company is pulling off the same scam in multiple ways. In the case of AffairFantasy.com, it seems that the site has partnered with deceitful partners who are capitalizing on the MilfFuckbook.com's scam.
Authenticity
Right from the start, it is obvious that AffairFantasy.com has nothing to do with the world of genuine online dating. When you get redirected from the first page straight to a non-existent page or just to another fake website, the scam is downright obvious! Particularly for Adult Dating Patrol that has a lot of experience with such tricks!
Why is AffairFantasy.com a Deceptive Dating Site
When you don't want to take the responsibility for the fraud and avoid standing behind the actions on a website, just blame it on the partners and on the third-party websites and companies that advertise their businesses on AffairFantasy.com aka MilfFuckbook.com. Here is a proof of that:

AffairFantasy.com Enables Subscriber Communications That Are Monitored
The subscriber communications is a method to send customized messages which are monitored and provided by outside companies. They serve to engage the users and encourage them to become active and get into the subscribers' deals which are not at all free.

Associate Websites: Evidence of the Redirection Scam
Here is an excerpt from the Terms and Conditions of the MilfFuckbook.com – not only you get your content multiplied on several platforms, but you will need to pay for them.

AffairFantasy.com is NOT a Free Hookup Site
It is obvious that nothing is for free on AffairFantasy.com aka MilfFuckbok.com. The promise of free usage is only a bait to get you hang out, communicate with other users and get deeply into the chat until you fool yourself into an upgrade: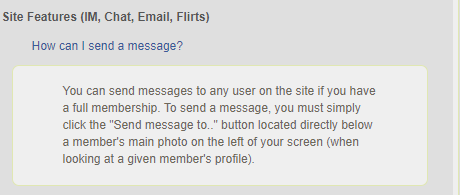 You Need to Take Care of Extra Payment Processing Fees
If you are not from the main payment processor's location, you can fall into additional payment risks due to banking regulations:

Price Tag
$1.95 for a three-day trial
$29.95 for a one-month subscription
$69.95 for a three-month subscription
Busted or Trusted?
We didn't need a lot of time to find out the online dating scam of AffairFantasy.com. They are just a cover-up for another big adult dating site that works with its fraudulent methods all the way to finding new users that are inexperienced and naive. Watch your step!