NastyMams.com is a super big fraud working with several infamous methods for taking money out of the customer's pockets and keeping them for the business. The only way these milfs are nasty is by getting into deceptive and fabricated activities with their profiles. We have seen enough fake dating websites for older women, and yet, here is another one!
Authenticity of NastyMams.com
That's right – NastyMams.com is a part of the companies that belong to Together Networks. We have seen the wrongful activities of their duplicate and group companies so many times before. But for those who are not up to date, this will be a true revelation. Here is the evidence: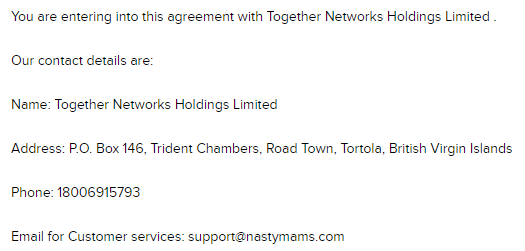 Why is NastyMams.com a Fake Hookup App
Let's look into more details about everything that is wrong with NastyMams.com:
NastyMams.com Applies Activity Alerts
In a shiny wrapping under a single name, NastyMams.com combines both virtual profiles and software-created messaging. Once you become a user, you agree that you will be a target of all these promotional fake messages. So, if you haven't noticed until now – the person you are chatting with is not a real person at all and sends fake messages: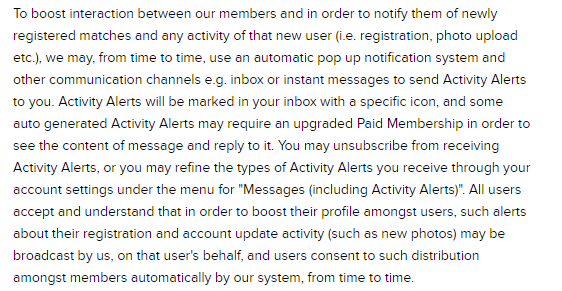 Date Booster Packs For Extorting Money for the Same Services 
Although the site may look sweet, lovely and hip it is just a very similar copy of many other hookup services. Yes, NastyMams.com is not original, it is a copy. It perpetuates the same hookup scam performed by Together Networks so many times before. This means that your profile data will be copied by the same company on their other websites in the network. This is something you should be aware of before you register and upload everything that you have an intention to put out there. Have a look at the excerpt below to learn more about what can happen to your profile details on NastyMams.com: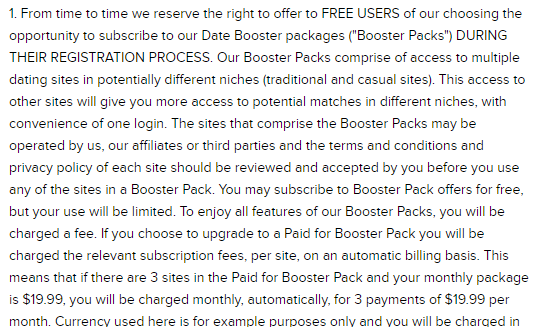 Here is the proof that Nastymams.com works with duplicate websites: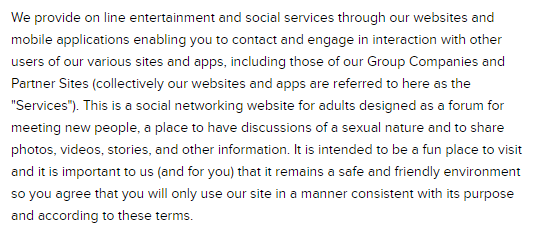 The SMS Feature is Just Another Way to Sell Something
This fake application for casual sex has truly invested in financial debauchery. It is no wonder so many people fall for the scam and didn't get the texting wrong. You must throw in some bling for the chat services. As far as SMS packages are in question, keep in mind that they are charged as an extra on top of the basic subscription costs:

Price Tag
3-day trial is $4.47
1-month membership is $34.99
3-month membership is $59.99
6-month membership is $95.94
Busted or Trusted?
NastyMams.com has been so busted by the team of Adult Dating Patrol! You should be particularly vigilant about the SMS costs and the duplicate registration across the network. You can get into big trouble if you start playing and paying the whole fees!