We are meeting many gullible people who like getting laid online but still can't recognize the workings of all those providers that don't want to keep their fair share of the deal and offer decent hookup services. That's why we exist! This time we have discovered so many fake pictures of FlirtWith.com, that there are zero percent chances that one of those sexy cool hotties is a real person. On top of that, credits are ridiculously expensive!
Authenticity of the Flirt With Dating App

FlirtWith.com hookup app is duping its clients in scandalous ways. Payment provisions are unclear, explained in credits and in euros. This means that you need to put more focus on what you are actually on your dish at FlirtWith.com and whether you have a chance of sex dating with genuine girls among the army or fake profiles we discovered on this amazingly perplexing dating application:
As you may assume, you are bearing the responsibility for dealing with service providers that do not originate from the business behind this illegitimate dating site:
Flirtwith.com is not responsible for the willful or negligent acts and/or omissions of any Supplier or any of its respective employees, agents, servants or representatives including, without limitation, their failure to deliver Services, or partial or inadequate delivery of Services.
Now, let's have a look at what you are getting with the content of the so-called free trial which consists of a list of bonus services. However, the stories are not congruent. FlirtWith.com gives one explanation of the costs in the Terms of Use in one section, and totally different in another! Not to mention the cost turnaround that happens once you get to the credit card details page:
Membership starts with a discounted fee for the first month and the standard fee of $9.99 for each following month.

By subscribing to our monthly membership, you will receive the following benefits:

A showcase of your account to all members during the membership period

A one-time package of 20 Welcome Credits

10 free Live Chat sessions limited to 3 minutes each
First offline introduction messages to any member are free. We also offer several credit packages with the prices per credit ranging from $0.4 to $0.8. These credits can be used for any of our services: chats, emails, sharing photos and videos, etc.
So, the price of a single credit can vary – but, then again, how do you know which credit bundle is composed of the cheaper, and which is composed of the more expensive credits? This is just a way to bewilder clients when they subscribe: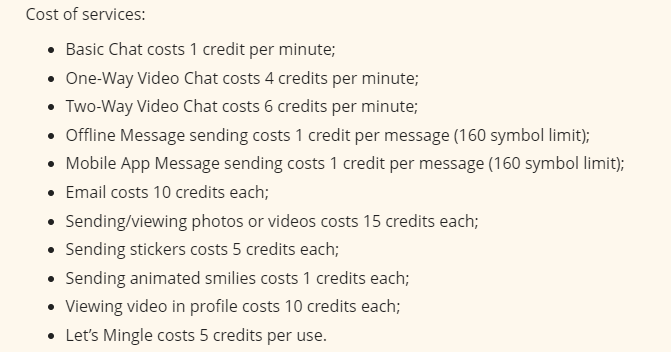 Why is Flirt With.com an Online Adult Dating Scam
However, all of these fees would have made some sense if there was a chance of having a real date or at least meeting someone for casual sex or for something light and in a no-strings-attached way.
Regardless of the site pictures and the bunch of messages received, most of the girls on FlirtWith.com so not even represent real people. We have conducted a reverse Google search to uncover the scam, and the results are more than disappointing. FlirtWith.com is full of stock photos of glamour models, Instagram stars and sexy socialites from all over the world. I wonder if they even know that their photos are posted online on a fraudulent hookup site:
Photo Proof #1 – Alexis is the Instagram model Millen Magese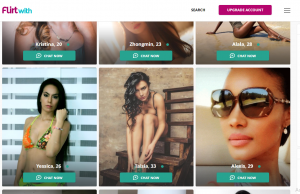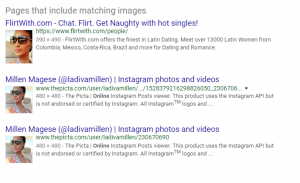 Photo Proof #2 – Yeinly Zoila is the Instagram model Yeinly Castro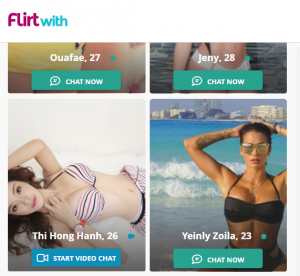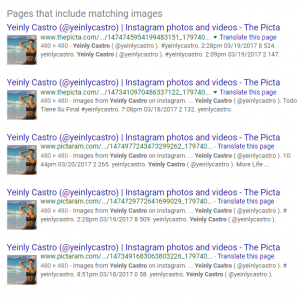 Photo Proof #3 – Juliya is a stock photo multiplied on several fake adult dating apps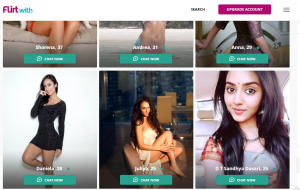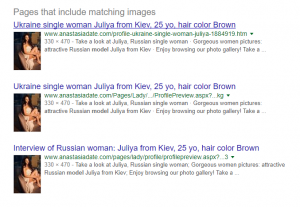 Price Tag
20 Credits are 15 cents per credit (trial)
160 Credits are 60 cents per credit
1,000 Credits are 40 cents per credit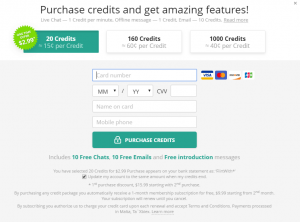 Busted or Trusted?
Did you get the urge to delete your profile and cancel your membership on FlirtWith.com? If you didn't, by now, get the idea of why is FlirtWith.com a fake dating application, then your chances of finding a pure app and getting laid are literally non-existing.