Dating sites with no-strings-attached possibilities are emerging like mushrooms after the rain. They all use typical scamming methods, by luring new users in with fake profiles, expensive memberships and by sending fake electronic messages. If you are a completely new user, you have no chance of recognizing that you're being duped. The newest addition to the fraudulent dating services to our reviews so far is called DateCasualUK.com. This is not a new type of scam. We've completed dozens of similar reviews for fake sites created by the same company.
Why is DateCasualUK.com an Adult Dating Scam
It all starts nice. A good-looking couple is making out on a presentable frontpage with plenty of testimonials and promising possibilities. However, just as you open the first page, you also immediately see the warning prompt. Now, if you're not very detail-oriented you'll miss plenty of the information that's available from this prompt. In fact, a lot of the evidence that supports our claims the DateCasualUK.com is fake is right there on the warning screen.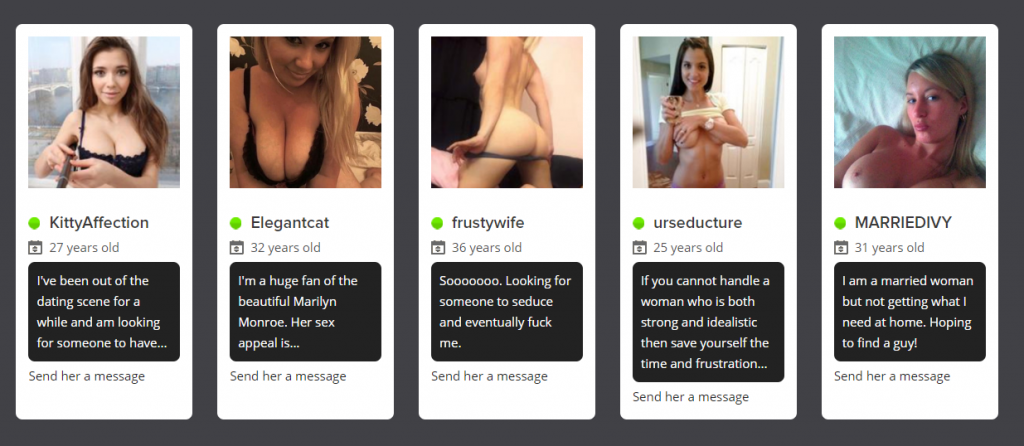 Fantasy Profiles: Guilty as Charged!
The first part of the front page is about age verification, but after that, there are a couple of sentences that confirm how many fraudulent activities are present on this site. DateCasualUK.com admits to using fake profiles called fantasy profiles. They say they have no way of confirming that any of the profiles that are members are real. They also state that they don't guarantee that you'll find anyone for real dates here, neither that the profile pictures of the members are real. This is not a big surprise for Adult Dating Patrol because it's not only DateCasualUK.com that uses these devious methods to sell make-believe profiles for expensive credits. If you go and search for other reviews that use credit-based subscriptions, you find at least 7 or 8 reviews with the similar pattern. It's up to you to decide if this is a huge scam. But we think you won't wait for too many convincing facts.
Fake Emails Flood Your Inbox
If the fake girls only had their fake pictures, users wouldn't have too much hope about dating some of them because 90% of them are gorgeous, super sexy and hot, and have placed naked pictures online. Shy users, for example, or those that need a bit of a nudge wouldn't be able to date them. But DateCasualUK.com found a way to reach out to all users. First of all, they sell paid credits and flirts, so that the inexperienced members can break the ice and get in touch with the girls. The flirts are of course pricey and contain "support" in shape of prepared messages that can be sent to any of the girls you like. Girls that are depicted on those profiles, by the way, aren't real. They'll start sending messages and you get a full inbox in a matter of minutes. To illustrate what a full inbox means, take this example – we got 15 to 20 messages in just under half an hour.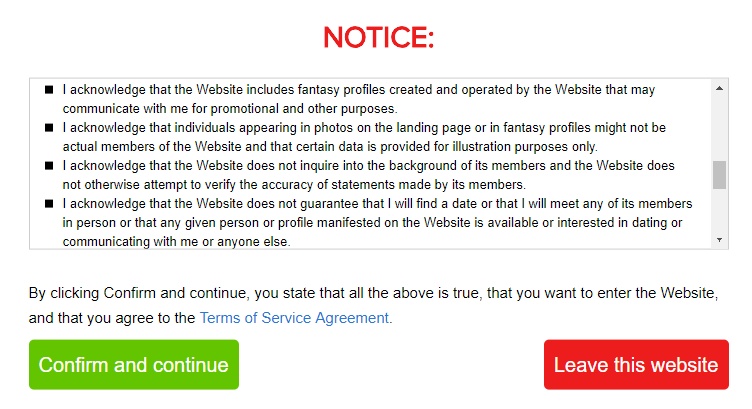 Does this sound realistic to you? Not at all, for sure! if you have your suspicions, you're totally right. There is no way that you get over 20 messages from hot girls in such a short time, hoping that you get laid with all of them. It's incredible that some users just fall for that. How that happens, it beats us.
Confusing Credit Subscriptions
To be able to communicate with the girls on the site (don't forget that they're fake) you must buy credits. You also have the option of buying flirts. Regardless of the name difference, they're both using the same scamming principles. Credits are, however, even more confusing, because they come in bundles and equal a certain number of messages. The message size is not well defined so you'll have no idea how many messages you have actually spent. For example, is one message when you send "ok"? If this is how DateCasualUk.com counts messages, with this practice you'll lose your credits in a matter of minutes. This is just another proof that DateCasualUK.com is trying to fool you.
Price Tag
10 credits are £15 that can send 10 emails.

25 credits are £35 that can send 25 emails.

50 credits are £65 that can send 50 emails.

100 credits are £120 that can send 100 emails.

200 credits are £200 that can send 200 emails.
Busted or Trusted?
DateCasualUK.com works its way around user initial caution, hoodwinking the key scam for fantasy profiles with additional warnings. Once the focus is lost, it's easier to pull off the extra scamming elements, such as false strings of messages and fake photos.