WildMeets.com is another adult dating scam performed by Together Network and it uses their classic deceptive methods, including the free and the short-lived messages, free winks and browsing with nothing more, as well as the credit card preauthorization that has a unique way of charging you for something on this hookup site, even if you haven't agreed to anything. Don't fall for these across-the-network tricks that will be too much for almost anyone.
Truthfulness of WildMeets In Question
Sex meetups are an attractive reference to collect email addresses and then sell those people upgrades, annoyingly pestering them with automated messages with time-limited reading possibilities, Namely, free members don't get any of these further benefits, while upgraded users get nine times more chances to meet someone for sex dating:
Unrestricted messaging
Viewing all pictures
Access to all search results
Full-sized images of members
All member photos at disposal
See all details on the profile
Get in touch with popular users
Sending collective messages called Flirtcasts
Why is WildMeets.com a Fraudulent Hookup App
WildMeets.com uses a system of automated messages that start with the Site Admin explaining to you that you only get five messages to send to your potential hookup date and that you must hurry up and get yourself an upgrade to a Premium User account if you want to have some real chances for getting laid. Otherwise, you are facing poor prospects for one night stands: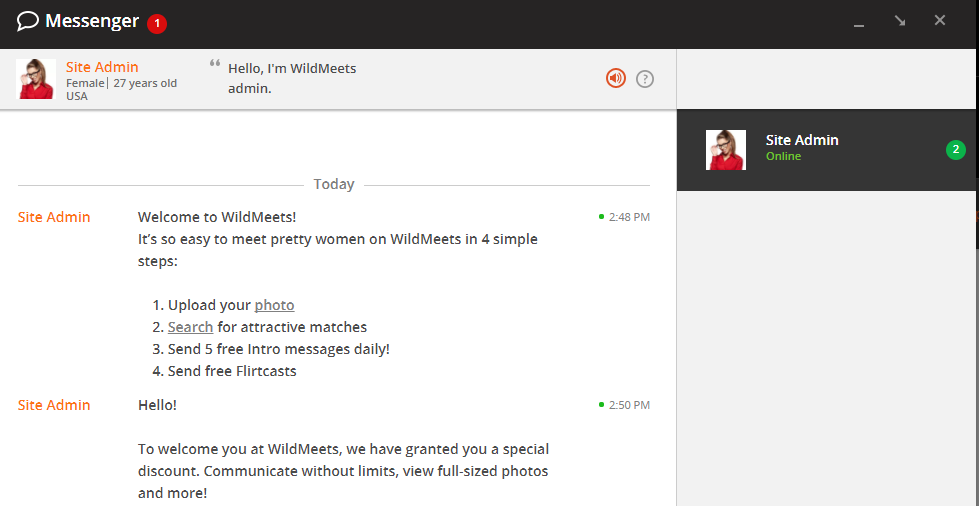 That is only the beginning of the story though, as you will need to keep away from constant notifications from members who are most likely not even real people, and whose profiles are kept hidden and private unless you upgrade. It looks like they have sent you some flirty message and hookup text which will end up in the bin if you fail to provide a credit card number as soon as possible – you have only three days left!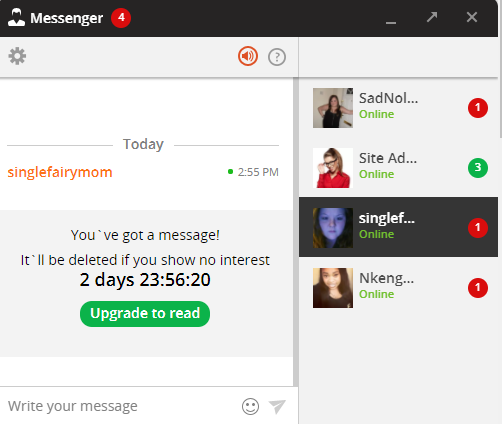 Unless you are familiar with the scam of WildMeets.com and the others associated with Together Networks, you may decide to go for it and opt-in for one of the packages. Most of the first-time subscribers go for the trial version because it only costs $2.97. However, therein lies the first catch  – most members miss canceling and end up with a full-month cost:
Unless cancelled, your 3-day trial membership plan will automatically convert to our monthly package after the end of your 3-day trial period at the full price of $36.41.
The most important notification is stated just under the shiny letters of the package offer:
To reduce the risk of fraud transactions, we may require some users to verify billing account via debiting their credit or debit card a small, random amount of $0.5 to $5 (or its equivalent in local currency). Please check your bank statement for the actual debit amount of billing account verification and confirm it if needed. This amount will be refunded within 3 to 5 days when the credit card or debit card verification process is complete.
Again, the Billing Policy clearly states that trials are automatically renewed to a full cost of the monthly membership. From a free registration, the scammy stream is cunningly leading you to a subscription.  When you find out the truth about this hookup application and site, it is already too late:

Price Tag
3-Day trial is $4.24
1-Month membership is $36.41
3-Month membership is $61.24
6-Month membership is $98.99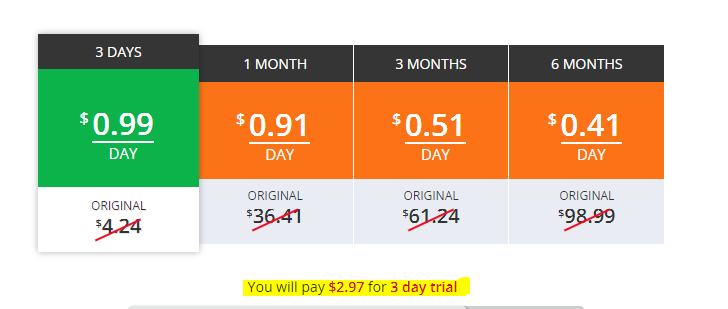 Busted or Trusted?
WildMeets.com is a micro-aggressive site in terms of overcharging your card with extra costs but doesn't stay shy of charging you the full price after the trial of from putting false chats for hooking up under your nose so that you upgrade to the total subscription package under the argument of greater sex dating prospects. Stick to free adult dating sites, we'd say and go get some real stuff instead of fakers!