I must admit I have a special knack for UK escort websites because they have a fun take on escort services. They always try to make their websites look attractive to users. Now, if you're wondering why so many of my reviews are related to escort websites that come from the United Kingdom, it is because they're quite liberal towards escort dating. Actually, this business is booming in major cities like London, Manchester, Birmingham etc. You've got manchester-elite.co.uk, angel-companions.co.uk, bossagency.co.uk, and many more that all cater to the same geographical location. Since many of these agencies provide outcall services, I try to include them in my reviews. Therefore, this Shush Escorts review is explaining the pros and cons of hiring a girl via this directory. Here are the things you need to keep in mind to stay safe on this escort website.
Shush Escorts Review: Why You Shouldn't Rely on Agency Websites
I've mentioned many times before that the dating business in the UK he has a specific take on hiring girls. They are independent contractors. Agencies only run advertising for the girls. If you take a look at the FAQ section on Shush Escorts, you'll see that the agency has some sort of an admin role. It also provides the communication platform and the driving services for the girls. Escort casting and Recruitment are done via the website. Consequently, agencies don't really have any detailed insights or a verification system to guarantee for the girls. Everything is based on the user experience and on what you arrange with the girl herself. Therefore, you shouldn't really rely on the information posted on the website because the greatest part of the deal takes place between you and the girl.
What Shush Escorts Reviews Say About the Agency?
There is a special review section on the website, where users post personal Shush Escorts reviews under the profile of each of the girl. There is also a collective series of reviews. If you go through the reviews, you'll note that they are mostly positive and look totally unrealistic, stating only the best bits about the girl. This doesn't give a lot of credit to the website services.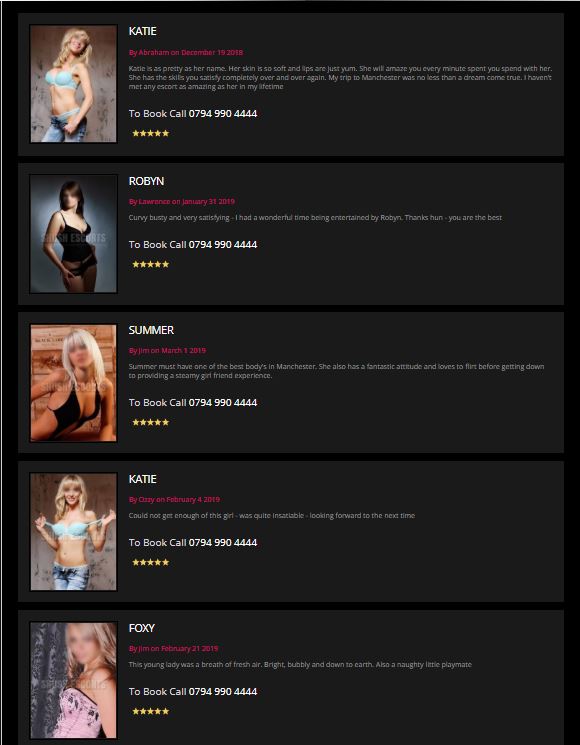 It's true that users are more prone to posting positive reviews. Considering that, you should keep our eyes open for any negative experiences and take these writings with a grain of salt. Additionally, I've noticed a Shush Escorts review posted on other unreliable escort agencies (check them out in the FAQ section). That fact is another proof of the fakeness and a sign you should proceed with caution.
Girls on Shush Escorts Will Cost You An Arm and a Leg!
You can only pay in cash and in British pounds. Here are the rates you need to pay if you arrange a date with one of the Shush escorts:
1 Hour – £120

1.5 Hours – £180

2 Hours – £240

3 Hours – £340

4 Hours  – £440

Extra Hours  – £100

Overnight  – £800
With so many free dating apps and websites, I wouldn't pay a cent to fake escort websites!
Conclusions Drawn from the Shush Escorts Report
Many people have good experiences on escort websites. I believe that it works for some people. But that's not something that I'm into. I like helping people find dates and get laid for free and not by paying huge amounts of money to escort agencies. So if you're interested in finding dates for free or for decent membership rates, you should look at our selection of best adult dating websites for hookups without a hassle.
Other reviews covering Manchester escort companies: