It didn't take long and wide going into my Preferred411 review to quickly see what's the idea behind this site. It was crystal clear from the very beginning. And let me tell you one thing. You're sure not going to like what I've discovered. Now, let's go with the most important stuff first. Then we'll get into some details to find out why you should never use sites like Preferred411.com and where to find free hookups for as long as you want to date casually.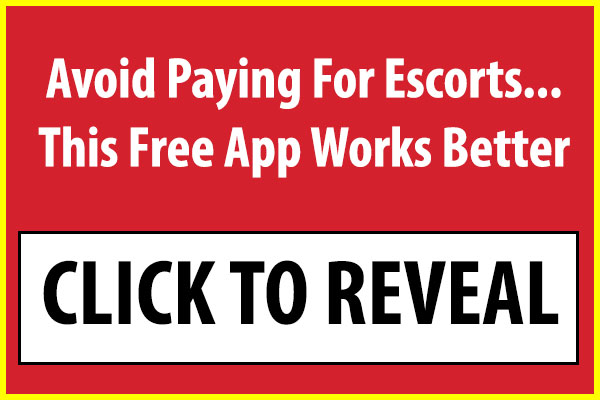 Preferred411 Review: Payment Mandate
If you have to pay for a site without knowing anything about its features and the services it offers, get away from there! And do it fast!
Preferred411 asks you to create a user account immediately. In fact, there are two types of accounts: one is for the admirers and the second one is for companions. 

Judging by the names (and if you have been following my adult dating reviews for a while) you can easily conclude that this is an escort service. Think of my Eros escort review. It's just an escort service with fancy names. The usual practice of escort sites is to slightly change or tweak the names of the escort directory so they're not that obvious at the beginning.
To be blunt, they are not even allowed to say escorts anymore. They cannot publicly use the word too much because law enforcement always associates it with prostitution. That is why it is so easy to discover and close the website. Also, to put whoever is in charge of illegal activities where they belong, maybe even prison?

By all means, avoid such sites to escape legal trouble. You don't need to use them all if you know how to get laid for zero bucks. Just look for the hundreds of awesome casual dating websites and hook-up apps out there.
ID Requirements
Now, this is one of the extremely rare (if not the only one) websites that ask for a government-issued ID to confirm your identity. They say it is for legal purposes to guarantee your legal age. However, I've never noticed a site that isn't related to some sort of public jurisdiction that asks for government ID.
This is a weird exception I don't like at all. Sure, I've vouched for profile verification in the past but not via such strict requirements that are prone to abuse and scams. It is ok to attach several genuine photos, write the above-standard profile description, and even provide some sort of additional personal details that will tell that you are a real person.

For example, you can perform the "I'm not a robot" check. But ID is beyond any sound reason. Giving an ID anyways doesn't guarantee that you won't be meeting with weirdos and creeps. Everyone has an ID and the only way to check if the person is legit is through communication and their behavior, online and offline.
How to Create an Account on Preferred411.com
If you still decide to go for an account on preferred 411 be aware that you need to give them my all details, including a phone number, answer security questions, and other details apart from your ID.
This is not the usual sign-up and registration where you just give an email address, create a pass, and provide your first name. It is a thorough profile registration, which is to the best, weird, and to the worst, if you ask me, completely unnecessary and suspicious.

Keep in mind that you must pay to get access. The good news is that you don't need to cancel memberships because it's a one-off payment. But also be aware of the fact that you are unlikely to get a refund. In a nutshell, give up asking for a refund because the Terms and Conditions clearly state that you're not entitled to one if you continue using the website.
Companion Accounts
Companions also pay for their memberships. But they do it from the advertising perspective. If you have a minimal clue about how escort websites operate, you know that they use this practice to enable a platform for illegal prostitutes to advertise their services. And that's something you don't want to get into when you have a cornucopia of adult dating websites at your disposal.
My Verdict from the Preferred411.com Report
I will wrap up today's Preferred 411 review with a few words of caution and one piece of advice. Caution first: don't play victim to the circumstances and join sites like this under the justification you had no other way.
That's simply not true unless you've been lazy or misinformed. The piece of modest advice includes working on your confidence and communication skills to improve your chances to hook up on real dating sites. If you need any, there is plenty in our tips section.
Want Something More?
Looking for something that will get you laid without paying for it? If so, then give one of these sex networks a try. They work great – trust me.