If there is any definitive proof that a site uses a fraud to seduce users into a subscription, that is reverse image search. It works perfectly on LiveDatingClub.com to expose it for what it really is – just a collection of non-authentic members with pictures either "borrowed" from other dating sites or from stock photos to imitate a membership that doesn't exist. Make sure that you keep your eyes open when you do the research on the photos.
Authenticity
LiveDatingClub.com is not a site that needs to be believed. In fact, many of the moments on the site do not evoke great credibility – the lack of advanced features or explanations of the different sections, the limited Terms of Use, the sidestepping with the payment processor and the security fails. However, nothing screams "scam" like fake pictures from people who are not even members of the site. Explore the photographic evidence below for more proof or just try the reverse image yourself. It won't take long until you get on board with the scam!
Why is LiveDatingClub.com a Big Fat Lie
Here are the main reasons and the result of the reverse image search on Google:
You Get Questionable Staff Advice
Obviously, no one expects counseling staff on hookup sites, but when they engage with users, someone should take the responsibility for the provided options. In the case of LiveDatingClub.com, the staff advice is used only to attract and engage users. Whether that advice is worthwhile, that is a totally different question. It seems that it is clever to keep up your own back when you take advice on LiveDatingClub.com!

Additionally, your private information is monitored, but nor for your own security purposes, but for the purposes of the site itself.

Reverse Image Search Exposes Dozens of Fake Photos
Have a look at this screen that works with images that do not even belong to members of this site. In fact, the reverse image search revealed so many fake profiles that it is evident we are dealing with professional large-scale scammers. The main screen on the first screenshot includes profiles "namely" from the site. But, the truth is painfully disclosed on the snapshots below that point out to multiple fake dating sites which own the same photos.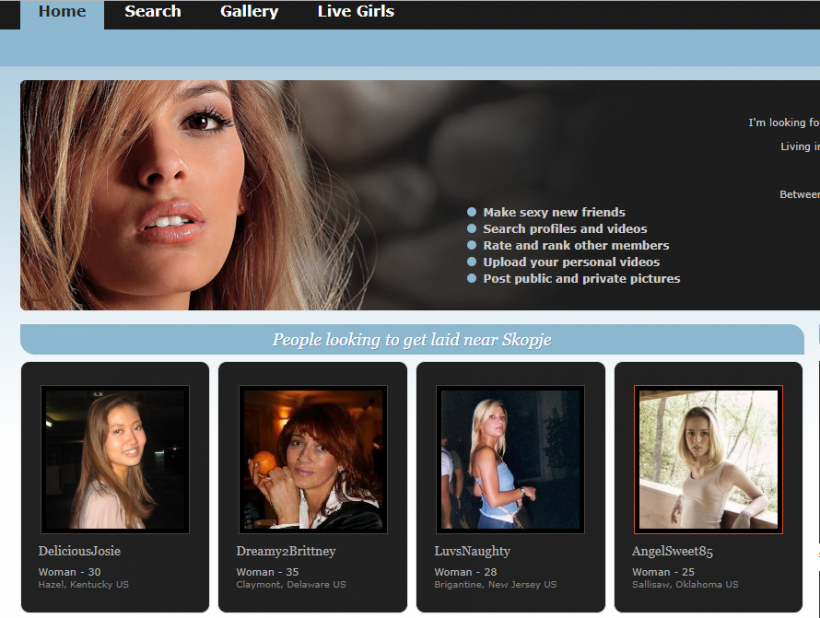 Proof #1 from Reverse Image Search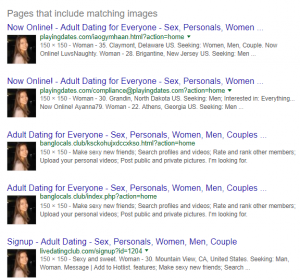 Proof #2 from Reverse Image Search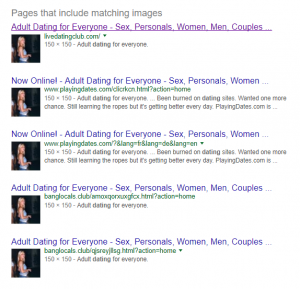 Proof #3 from Reverse Image Search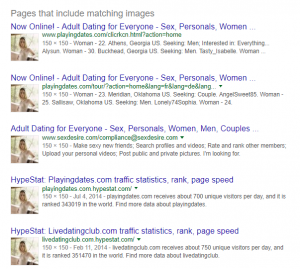 Price Tag
$1.87 for a 1-day trial that renews at $29.99 a month for a full membership.
$59.99 / for a 3-month membership at $29.99 a month for a full membership.
Busted or Trusted?
LiveDatingClub.com is one of the worse scams we have encountered. This is not only due to the quality of the features, but also due to the number of fake photos. If you expect genuine people who are looking for the same thing as you do, hold on. You are far from your dating purpose. Go and look for your "get laid" wild card elsewhere!