It's funny how Indys.com is called a premiere intimacy provider website. I like how they twist the truth of these commercial dating services to make you think you are in for an outstanding casual experience! From what I've examined in this Indys review, you are not going to get far in the free sex arena! Safe? I call this claim BS because there are no guarantees what may come from an advertising platform of this sort. Anything and everything! So how does Indys work exactly?
What's the Indys Review System?
The Indys review system is a ranking system for the girls who advertise on this website. So, there are definitely girl profiles judging by the names – "sweet", "coco", "lovely", etc. Most profiles are accompanied by a number and there is no real person attached to them. This is extremely suspicious and nothing alike genuine dating sites. You must provide some authentication or verification method on a real hookup site to verify you're a real person. That thing just doesn't exist here. Members also include scarce details, so you won't be able to tell if their reviews speak the truth.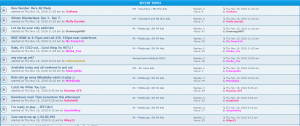 Recent Topics
This menu has ads and other content from advertisers. Advertisers are escorts and similar women who do sex work for money. I didn't see any real people here. In fact, if you closely follow the postings, you will see they are very similar, almost like the same person wrote them. If you register and create a profile for Indys.com, you'd be able to spot the same things I'm talking about.
Forum: What's the Difference?
The Forum menu and the Recent Topics look nearly identical. But the Forum menu is categorized by location, including states. This categorization additionally confuses new members because it resembles the design of adult personals pages. Make no mistake – this is not a website for casual dating or free classifieds. You will need to pay well to use the services here!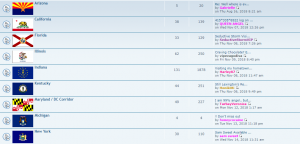 FAQs Section
The usual boring questions section that explains a number of admin rules on the site or helps you navigate, register, and follow rules. Basically, in this section, you'll find all answers about how to mess up your dating life on Indys.com!
Gallery
The gallery is typical for escort websites, with the photos a bit more on the realistic side. But considering there's no support in view of site backup or genuine Indys reviews, I doubt you'll get reliable services here, even for money. Don't forget that many of these activities are illegal in most locations!
Alerts and Panic Buttons
This feature is some sort of a safety or security guarantee so that you can navigate the site with caution and use all your privacy, but also stay safe from unwanted attention, both online and offline. It looks nice, but I don't see how it helps in a bunch of what looks to be fake content!
Indys.com Review Follow-up
I did the same follow-up tour of Indys.com a week later to see if anything changed in the meantime. Nope – things were the same, even the same ads circulated on the forum. Though it looks like some people really use this website and give kudos to it, I wouldn't give it too much credit, especially if I compare it to the best free adult dating sites I regularly visit.