You're hooking up prospects on BestSexMatch.com are pretty poor. If a site is called best and if it involves the word sex in the name, it doesn't mean that it is that great. in the case of BestSexMatch.com the site is only a member of the Bulova network. Those familiar with the Bulova network know what they're up to. Those that are not, prepare by reading this short review of both the hookup site and app.  We present the five ways this fraudulent dating company is making new users pay way more than they intended.
Authenticity
Here is the screenshot proving that BestSexMatch.com is associated with the Bulova network. Bulova companies are really persistent and relentless in their efforts to expand their members' database by earning more and more customers. They use seven or eight commercial metals on their platform. The different names with multiple websites share the members' database. If you think that getting booster packages will do the trick, in the next section you'll find out more about the 5 rotten methods applied by this hookup app in more detail.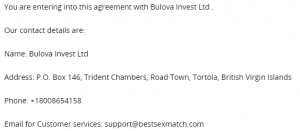 Why is BestSexMatch.com a Fraudulent Hookup App
Check out these fraudulent shortlist of ways in which BestSexMatch.com is ripping off its customers:
1.Paid Cam Services Mixed with Profiles
Just have a look at this insidious strategy! The cam girl profiles entangled with the pictures of real female profiles are in the same space on the website. That's only true under the circumstances that you can find real women here. Maybe all of them are just cam girls? BestSexMatch.com's commercial intent is protected by this provision.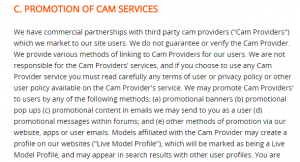 2.Bogus Date Booster Packages
How on Earth you're going to get data boosters on more than one website when all of the websites managed by the Bulova network share the same member directory? This is just a trick to purchase several memberships to get access to the same people, over and over again.

3.Third-party Linking
When there is no responsibility about the third-party linking then you don't know where you're going to end. You can click a link that's not protected by the Terms and Conditions of this main website and suffer grave consequences.

4.Use of Personal Details for Rebranding
This is another way of BestSexMatch.com protecting its business interests. When they see that a current platform or a website name doesn't work, they just rebrand the website and move all users to a new domain name and a new company. You will try to join the new site again and pay the membership fee again while dealing with the same people!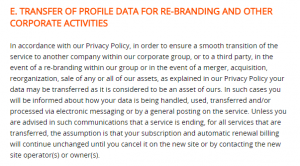 5.BestSexMatch.com Sells Adult Video Content
If you wanted to watch adult content then you would have joined a proper site! You're not here to view XXX movies but to find someone for real date. As it turns out you will only be able to see sex on video and never get the chance arrange real casual sex dates.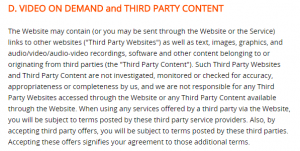 Price Tag
$4.07 for a three-day trial
$35.64 for a one-month subscription
$59.97 for a three-month subscription
$93.86 for a six-month subscription
Busted or Trusted?
You will never find real dates on BestSexMatch.com, regardless of whether you want to do it casually, looking for an NSA relationship or something more on a long-term basis. On the contrary, you have to watch out not to get ripped off by the multitude of commercial services, including the cam rooms, the adult movies, and the date boosters. There are also promoted messages which enable for some of the users to get access to free content and send it to other users.  You will need to upgrade to reply. If you're not the user of these the benefits you'll lose anyway.