I know I've been covering escort sites lately, like Slixa, but today I'm sharing some news on a site called Babes 2 Date aka Babes2Date.com. You'll quickly understand what I know about this site and why it's to be avoided at all costs. Trust me on this, there's nothing good going on here. In other words, there are no "babes" to date and this proves that very quickly.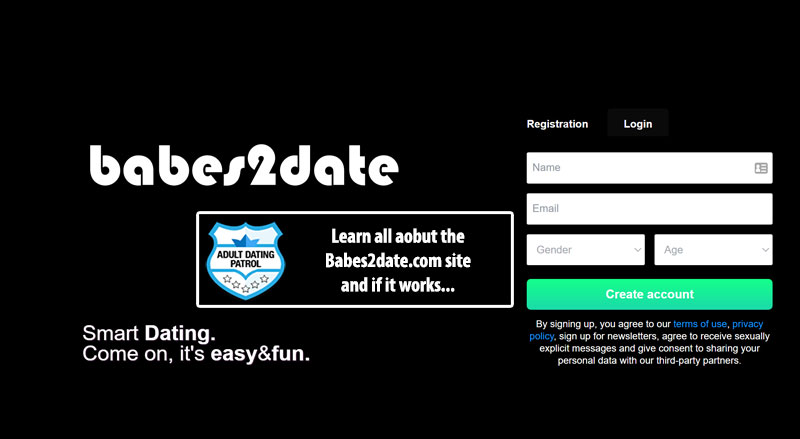 Review: Babes 2 Date Has No Babes To Date
If there's anything you can expect to find online, it's a scam. There are all kinds of scams for all kinds of people and circumstances. Most of these scams try to hide so you don't pick up on them. The whole point behind a scam is to trick you out of your money.
That's because the sites that run them never have anything to actually offer you. They just exist to scam you and that's it. That's what's happening with Babes 2 Date. This is a dating site that could never actually work as a dating site. It's just a scam and nothing more.
There are no real people on it at all. It's only there to get your money from it and that's it. It's impossible to use it in the way that the site claims. You're just going to get scammed as soon as you sign up for it.
You'll Get Lots Of Messages
When you create a free profile, you're just signing up to get a lot of messages. Your inbox is going to fill up very shortly. You'll have other users trying to talk to you constantly. The problem is that none of them are real.
Every single message you get is a fake automatic message that goes out to all of the free users of the site. If it seems like you'd be foolish to pass up this kind of opportunity to talk to people, you're going to try and respond to them.
That's when you're going to see that you have to pay for it. Only premium members are allowed to send out messages. That's what the site is after. They send you fake messages and then make you pay to respond to them.
The Photos Are Fake
If you take the time to check out the profiles, the scam will become obvious. Just pick out any of the people who have sent you messages. Take the profile photos and run a reverse image search on them. You can do it for free right through Google and it should only take a second.
Once you do, you'll see that the profile pictures are all over the internet. They're mostly going to be on porn sites and other dating sites. What's happening is that the site is buying these stock photos and using them to create the fake profiles that send you messages.
Conclusion: Babes2Date Is Just A Scam
Babes 2 Date is a scam site and nothing more. It's never going to have anything to offer you. It's not a real site and it never will be. You'll get fake messages from fake profiles and that's it. You'll give them money to respond to people who never existed.
All you'll get here are fake profile pictures to look at and nothing more. There are much better sites on the internet for you to use instead. So, this page here lists those that I'm referring to. Try out those sites and you'll be much better off.