Milf dating is one of the most attractive dating niches. People just love nailing a hot, self-confident woman who knows exactly what she wants and doesn't beat around the bush. This is why the desires are exploited by fraudulent dating sites. We find WantMatures.com doing the same with its commercial communication packages and the multiple ways to sell unnecessary products to users, including cam and video-on-demand content.
Authenticity
We have seen plenty of other creations that strikingly resemble the design of WantMatures.com and use the same tools and features. However, when they are managed by a different company, it is not always easy to make the connection or to prove it for that matter. In any case, if you review the Bulova or the Nelfor website reviews incorporated in this website, you will find that their network of websites and the design, the look and the feel of WantMatures.com are made according to the same standards.
Why is WantMatures.com a Fraudulent Dating Service
WantMatures.com includes countless ways to fool its new users and to oversell some ridiculous segment to its loyal customers.
Members Pay Extra for the SMS Feature
Yes, sending SMS on WantMatures.com will cost you extra. No free chatting with the other users on this fraudulent dating website! The problem gets even bigger if you imagine that it comes on the top of the basic subscription. Basically, you can't do anything with the basic subscription. And the costs keep piling up to an unprecedented extent – check the next sections to see what is happening.

Girl Profiles Are MIxed with the Profiles of Live Cam Models
This is explicitly stated in the back section of the Terms and Conditions. It is up to the members to keep an eye on this. So, you should pay attention to the photos and differentiate between real girls and cam girls. Seems like WantMatures.com wants to sell the cam services along with the hookup services under the guise of dating profiles.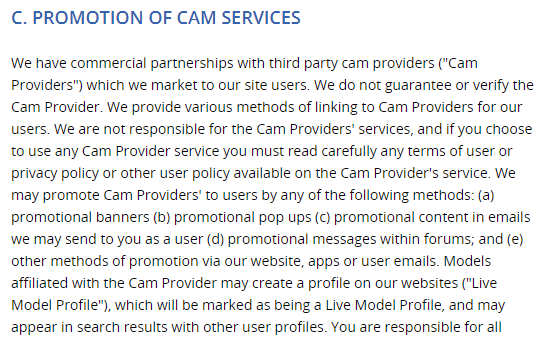 Subsidiary Companies of WantMatures.com Copy Your Profile
Following the similar examples of Bulova and Nelfor websites (this is why we have reasonable doubts about the connection) WantMatures.com uses your profile information to enrich its member database on multiple sites and thus make them more attractive for new users. If you find our face or details on other hookup apps, do not be surprised – this is how it ended up there!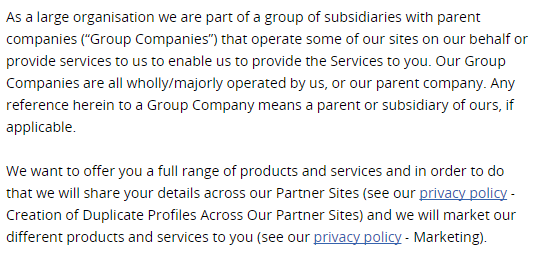 Additional "Date Boosters" Work as Fake Dating Incentives
In order to encourage users to stay on the site, WantMature.com will sell them something else that they don't need – date boosters. Namely, they will improve their chances of finding someone for sex! If they start spending their money on virtual cam services and adult content, date boosters will be the least of their problems!

Price Tag
3-day trial is $4.98
1-month membership is $34.99
3-month membership is $59.97
6-month membership is $95.94
Busted or Trusted?
I wouldn't go for membership on WantMatures.com in my worst nightmare. It is so full of commercial services, that it is very difficult to recognize what is real and what is fake. If you think that you will find a great milf for sexy one night stands here, you are living in the land of delusions. Sorry to break the imaginary prospects for you, but it is hundred times better to do it for you then to leave you to your own devices to manage the scam by yourself. You will have a bitter experience!