It should not be a surprise that people lie on their online dating profiles. They can even call these small lies marketing! Truth be told, both men and women tell white lies when they meet for the first time for a real hookup.
So I guess that the online dating world is not that much different. But it does open some new avenues as lies are more difficult to detect if you keep the communication only online.
Also, women lie a bit differently than men, or for different reasons. However, as a general rule, the lies told are about the same.
Read below to find out which are the most common lies used on dating profiles. This will help you manage expectations and don't get too disappointed down the line when the real date needs to happen.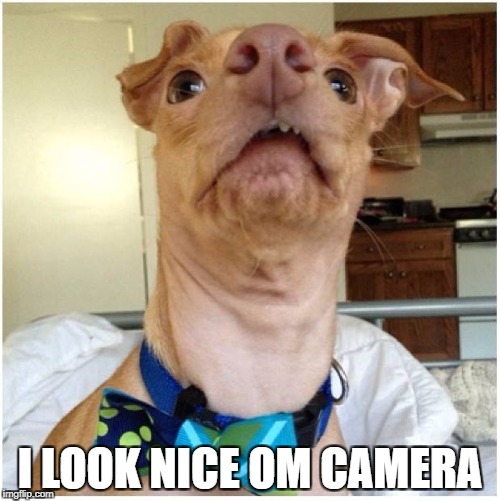 1.Looks.
Typically, both men and women lie about the way they look. There is a slight difference, though. Men lie about their height.
It seems that every guy out there likes to add on a few inches! When inches are in question, guys may lie about the size of their penis, which is not a good tactic, if you ask me, but hey – it works for some guys, so who am I to decide for them?
Girls lie about their weight and about their bust size. A larger cup is usually more attractive, so this is one of the most common lies on hookup sites. Especially if the dating profile includes a special line about the bust size, you can expect a lot of C+ cups there.
2.Wealth & Status.
Usually a guy's deal, women also tell lies about money. Almost anyone joining a dating site brags too much about their financial status. Who can blame them, when money makes the world go round? Many people think that they are more attractive in this way. However, when the truth gets out, someone will be in for a nasty surprise.
What will happen if the other party suggests meeting up in place you cannot afford? You will have to think of a new lie to cover up the first one and that is not a good road to take on a casual sex site.
3.Interesting job.
Putting it out there that you are an accountant is not the greatest viagra in the whole world. But how does a film director sound? Or the owner of a famous magazine? Or an alpinist? They sure do sound thrilling and will attract a lot of attention on casual dating sites. Hookup sites are primarily for fun. Handling your taxes is not the greatest fun in the world, but hanging around celebrities can sure be a honey for the flies. I guess that is why so many people like to paint a false picture of themselves by giving a more intriguing job title.
4.Age.
When you read someone's age on their profile, always add on between 3-5 years more. At least that is the average range for tweaking up the real age, as far as the age is in question.
There are some people, women especially, who say that they are 10 or even 15 years younger than they really are, and with all that lights and makeup on photos, it is difficult to tell the difference.
However, what will happen when the chick shows up in person and you see all her wrinkles and loose skin? I bet that is not a bonus factor to your hard-on.
5.Relationships Status.
Many people register on hookup sites just to get laid and have few nights for fun. The convenience of dating sites makes it easy for people to hide what is their real relationship status.
Sometimes, honestly, no one really cares, but if you want to keep it straightforward and only like hooking up with single people, do the work ahead and investigate a bit about the person to see if he or she is telling the truth.
As you can see, the virtual dating world in no different to the real dating world. People are people and will lie whenever you put them. At least you now know that everyone is playing a game and that you should stay out of it if you really want to have sex. All those lies are not that helpful and can worsen the situation, once they are into the open.