If you want to fool someone more easily, just give them what they desperately want. A hookup site with a fancy UK vibe will be definitely more attractive for their users. ShagPlace.com uses this trick to nail the fraud with fantasy profiles and convoluted memberships that have questionable pricing. After all, we are not that surprised. It's not a big secret to our regular followers that we have linked this adult dating website template with other from the same group. If you notice the word "shag" anywhere in the title, you can be 100 percent sure that it's the identical scam.
Why is ShagPlace.com a Fake Dating Website
The evidence of the site's fraudulent methods is all over the place. You just need to be a bit more inquisitive, don't take everything for granted, and check facts for authenticity. If you are just a little more careful than the average user, you can notice the scam immediately because it's visible right from the start. If you are not – well, you can fall victim to what ShagPlace.com hides to keep you a member.
ShagPlace.com is Populated with Fantasy Profiles
With this flashy age limit warning in your face, you can miss the fact that the service admits to using fake profiles on the opening screen. In fact, the adult checkup is only a hoodwink to make you less careful. You will just say to yourself: "Yes, of course, I'm an adult" and skip the text beneath the first warning. The text below is the critical part of the scam. ShagPlace.com states that it uses fantasy profiles or profiles that are created by the site to entertain users. The problem gets even bigger if you just go straight to signing up and get an upgrade. For things to get worse, you won't find the same warning about the fantasy profiles in the Terms of Use. While many other dating websites are decent enough to mention the fact in their legal docs, this site doesn't even give a word.
Here is the warning from the opening screen:

These fantasy profiles don't waste their time staying idle. All you have to do is sign up, confirm your email, and your inbox will start filling out with messages. Now, there were five messages in less than 10 minutes, all coming from the fake profiles. You don't need to put a photo, you will still get dozens of messages in a very short time. Here is how that looks in an inbox example:

Suspicious Costs of Memberships With Different Pricing
The second biggest problem with ShagPlace.com is connected with the memberships fees. Many fraudulent websites use this trick to confuse users, hide additional costs in previously ticked boxes or just sell several messaging, flirting, and gifts options. They call these various packages "virtual". One thing is for sure – they are positively virtual because they have nothing to do with the real world. Once you get into the game, you will never know how much you paid and why.
Have a look at the following screenshots. They all give different pricing and description for the service you're going to get on your bank statement. This is another proof that ShagPlace.com is pulling the wool over your eyes to be able easier fraudulent activities.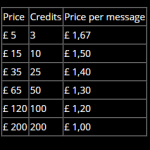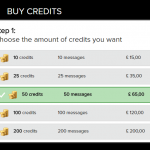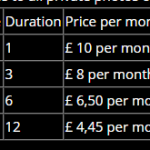 Price Tag
The Basic Membership without the added options enabled with credits cost:
1-month membership is 10GBP
3-month membership is 24GBP
6-month membership is 39GBP
12-month membership is 49GBP
Busted or Trusted?
ShagPlace.com is just a fake as ShagHunt.co.uk, UKFornication or other UK-dating market related websites that work on the credit bundle principle. If you see that big red and green screen once you click on a similar link, you should be attentive and focused about your next steps. Only in this way you'll be able to protect your credit card from unwanted and unexpected charges from a fake website with fake profiles.