EnticeMatures.com is a site for dating mature ladies. You get the picture from the photo of that cool lady that's on the front page. False dating websites really know how to pull this off with sites for matures. In fact, older members are an easier audience since they don't spend as much time in nightclubs as younger people do. Most of their hookups are happening online. Let us see the result of the investigation and how will you protect against the fraudsters.
Why is EnticeMatures.com a Dishonest Hookup App
When a site for casual hookups is nicely designed, it's more difficult to notice the scam. if you judge by the cover pictures, you'll be easily fooled. It takes a bit deeper digging to find out how they make things happen, and why it's a problem for users to notice all that right from the start.
Annoying Activity Alerts to Boost Interaction
Various websites use different names to label the software they use for creating virtual content. If it wasn't so easy to create duplicate websites for the same company, there wouldn't have been hundreds of identical products perpetuating the fraudulent online dating world.  On EnticeMatures.com, the fake profiles that send automated messages are called "Activity Alerts". Once you become a member, they will start sending messages, namely under the guise of offering a vibrant community. The problem is that you won't have any space for finding something real. Fake profiles overtake whole available space!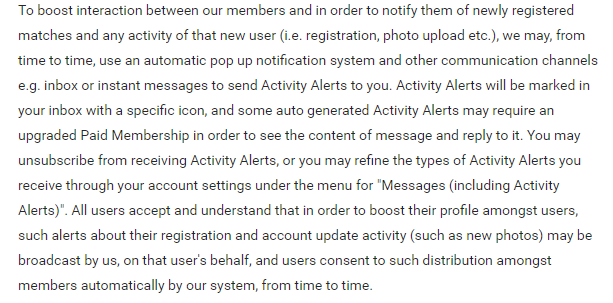 Automated Messages: Flirtcasts to Create the Illusion of Real Profiles
You get the chance to use prepared templates with messages. EnticeMatures.com prepares these messages, gives them different names, and offers them to users whose chatting skills are not their best advantage. Keep in mind that they are not a permanent benefit, they can be removed at any time, and that the site is monitoring their content.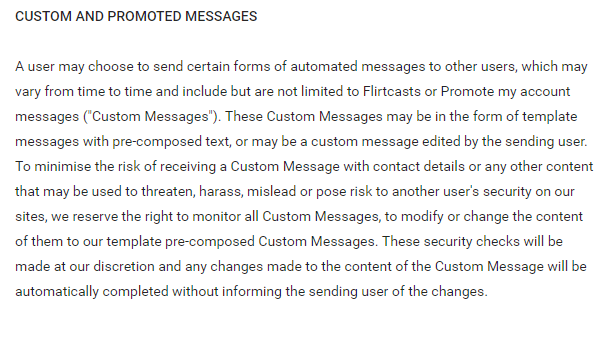 Canceling Subscriptions vs. False Trials
Here is what we discovered about the trial subscription on EnticeMatures.com – it's totally false. This is why:
Membership packages are automatically renewed. if you want to cancel a subscription, you must do so at least 3 days in advance. Since the trial subscription is only 3 days long, you don't ever purchase the trial. You'll get the one-month charge in any case because of the automatic renewal!

Price Tag
The 3-day trial is $4.98
The 1-month subscription is $34.99
The 3-month subscription is $59.97
The 6-month subscription is $95.94
Busted or Trusted?
EnticeMatures is one-hundred-percent busted and blasted. It's full of fake content, regardless of its fancy features and nice pictures. Don't fall for the looks only – today, it's incredibly easy to develop a nice design when the essence is a failure. You know that the important things are the "meat and potatoes", and not the poor but nice-looking features!