Wouldn't you want to discover an application that is not like any other? And is JustBang.com really that type of application. The opening line on the front screen says it is. It not only says that JustBang.com is not the regular adult dating site, but that it is a special sort of dating tool that will ensure an immediate bang. No fooling around, no longer intros, just straightforward sex dates that happen in no time. Is this really true? Not only it isn't, but as it turned out, JustBang.com is another section of FFN more specifically Fbook Hookups.
Authenticity
It starts as an application, but it ends like FBook Hookups. And if you go through the policy documents, you will soon notice that the site is part of the Friend Finder Network, too.
The registration starts with some spicy and saucy questions about your sexual preferences, asking you to be discreet, some details about your age, as well as about your body type and taste. Then, you are given permission to enter the site and start hooking up.
However, just when this sign up process is complete, the JustBang.com page ceases its existence and you will be transferred to the interface of FBook Hookups – another site associated with FFN. As you can see, even the basic features are not authentic.
Why us JustBang.com a Fake Dating Application
Let us repeat some facts about the fake and phony tactic of JustBang.com, already elaborated on other dating tools connected to FFN:
This original site was a part of our previous reviews. However, it never hurts to have a second confirmation of a scam, if nothing else, but for the reasons of providing a lesson of how these scams work so that you know how to avoid the next one. Here on JustBang.com, we see a new opening screen, but the activity screen and the rest of the page are just a copy of FBookHookups.com. This is the screen that you will see when you register: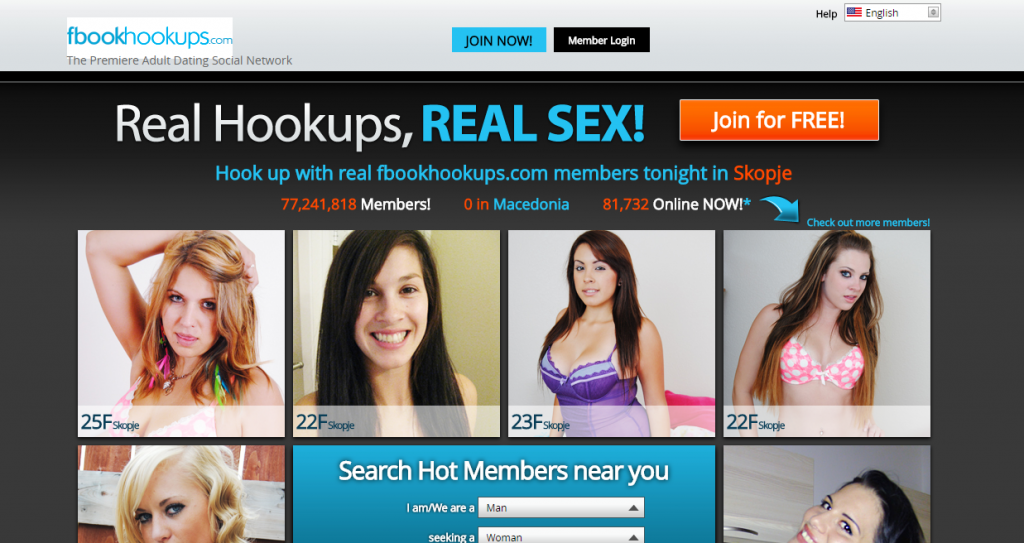 Your behavior is tracked in multiple ways.
There is very limited privacy on JustBang.com. Your every move as a customer is watched either via cookies or via pixel tags – an invisible technology with images that enables service providers to innovate tracking. In this way, their advertising and marketing efforts become more successful and productive. Some users think of info tracking as of the worst invasion of privacy, and we tend to agree with this saying.

Fees are multiple and unstable.
Most dating sites, even when they are fake provide more or less singular subscription packages, so that you know what awaits you once you give your personal details. However, here on JustBang.com you need to pay for way more than you have pictured from the start. For example, users need to take care of each and every small fee, including bank admin fees, currency exchange fees and so forth. Have a look at what is happening in an excerpt from the site documents: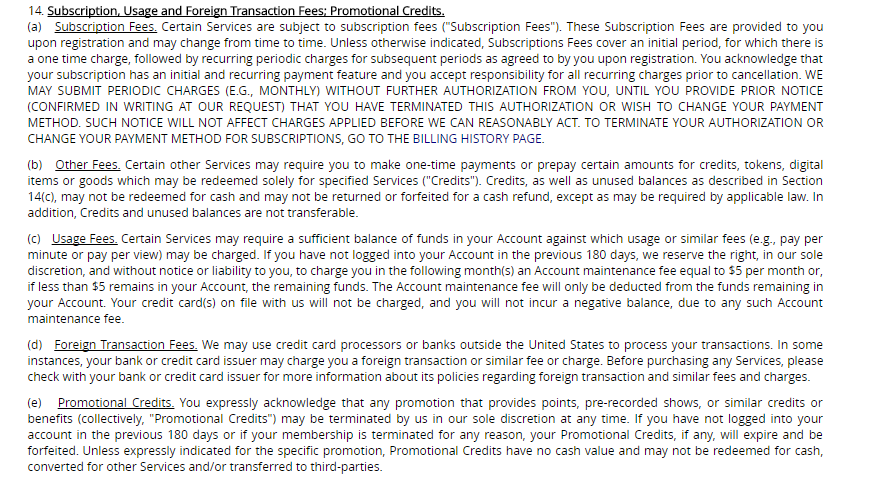 JustBang.com is part of the FFN subsidiaries.
Here is a proof of the huge network and its subsidiaries that work together to attract as many new users in the same database, but using the same methods, fraudulent working tactics, and fake site identities:
Price Tag
Basic fees are:
Gold package is $49.95
Trial option is $1.96 with a monthly renewal of $39.61
Make note of additional fees that accompany your subscription!
Busted or Trusted
For sure, JustBang.com is one of the worst scams we have seen so far. This site is not only expensive by default, but it also applies extra unnecessary fees on the back of the customers. It abuses the recent trend of preference for quick applications and promises instant hookups while delivering copied content. JustBang.com is not something that we recommend to find super-quick dates. Keep your cards safe!