I am always suspicious when I have to give social media logins to dating applications. You may as well know all those warnings that come out of too much sharing of personal information, and that goes double when you use your FB or Google credentials to log on to a site. If you add app store accounts to the mix the things get even more complicated and non-secure. So, why does HitWe.com still manage to scam people and make them subscribe for membership?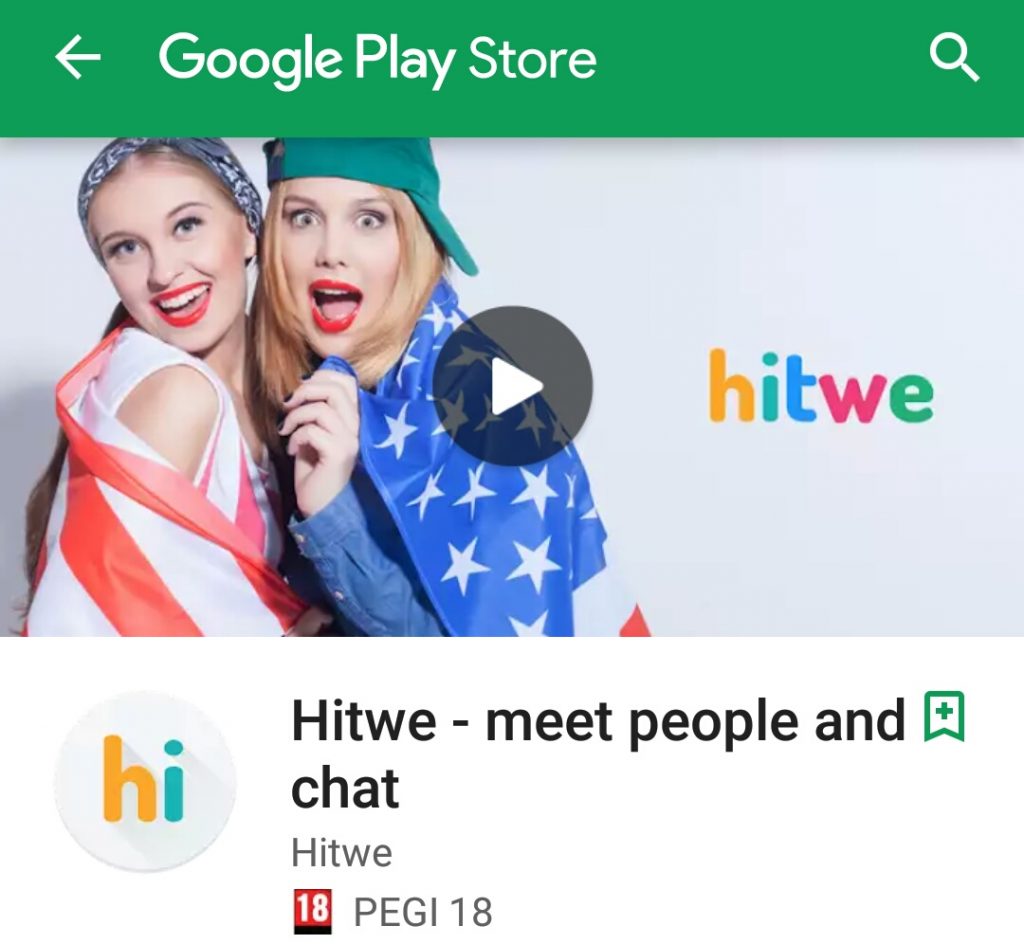 Authenticity
If you go through the site documents you will notice that HitWe.com is a copy and a successor of other sites operated by the same company. Well, that answers my question about the destiny of Flirchi, another fake dating site which somehow ceased existence after a while. As a matter of fact, it explains why is Hit Me just a copy – when one name is uncovered to be a scam, the easiest way to stay in business is to use the same data and members and just replace the domain with another catchphrase. Another point in relation to the authenticity you should keep an eye on is the fact that all other members from the older sites got transferred to HitWe.com membership. It is very likely that the same just might happen to you.
Why is HitWe.com a Fraudulent Dating Website
The site uses fabricated profiles.
And here is what they do in more detail and a screenshot proof of their existence: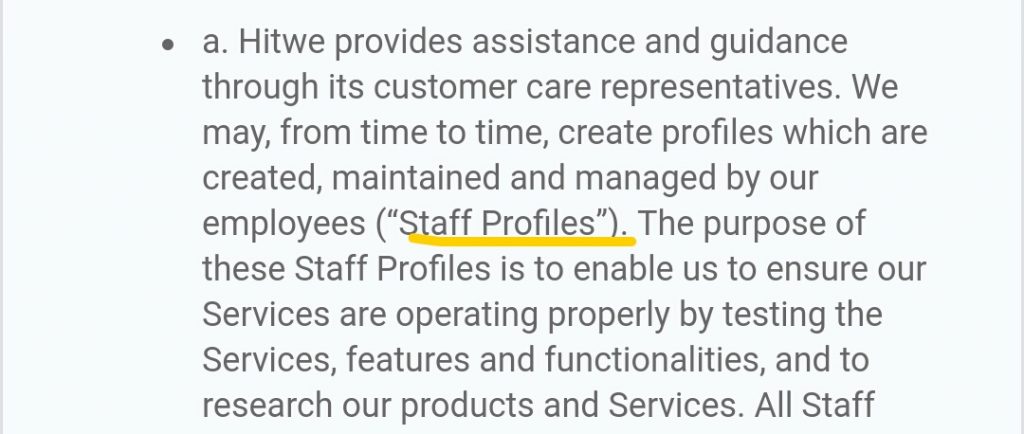 You are under a risk to be misused by the affiliate websites.
In line with what I've just mentioned in the above section, you should be extremely careful about your data, your profile and your account on HitWe.com. If you agree to this next provision in full, how do you expect to keep any restriction or control over your profile information? It is like you are basically selling yourself all over the Internet  – they could at least put the number of websites they are going to place your info on. In this way, there are no bounds to what can happen:  
"You acknowledge and agree that users of Hitwe may be part of an online community that includes other websites owned by the Company or its affiliates ("Affiliate Websites"). Therefore, with your consent, we may use your profile on the Websites to populate registration and profile information on the Affiliate Websites".
Your credits may be withdrawn.
Having in mind that the credits are the sole valid transactional means on HitWe.com, if you buy them and then the company keeps the right to take them from you at any given moment, it seems like you are giving them the right to take your money and leave you with a finger in your mouth and a few question marks over your head:
"We reserve the right, without prior notification, to limit the quantity of Credits and/or to refuse to provide you with any Credits. Price, exchangeability, and availability of Credits are determined by us in our sole discretion and are subject to change without notice. Subject to applicable law, you agree that we have the absolute right to manage, distribute, regulate, control, modify, cancel, restrict, terminate and/or eliminate Credits as we see fit in our sole discretion, and that we will have no liability for exercising such right."
Subscription plans are interchangeable.
Another very questionable provision that can mean so many different and unfriendly moments for the users, that I wonder how it is even legally possible to include it in the site documents. However, the Internet is a multinational place and you will never know what are the local laws or even more – deal with theoretically present but factually non-existent international regulations for online businesses:
"You will be billed for the same subscription plan (or the most similar subscription  plan, if your prior plan is no longer available) at the then-current subscription price plus any applicable taxes. we will process your payments for any"
You are getting into separate deals with 'Suppliers'.
This is a very convenient scam – you are getting into a deal with HitWe.com, and they buy their services from third-party suppliers. But, because they have no guarantees for these suppliers, you have in essence shot yourself in the foot because if you purchase a service from them, you are roasted:  
"Hitwe purchases services from various agencies (collectively, "Suppliers"). The Suppliers are independent contractors and are not agents, or employees of Hitwe. Hitwe is not responsible for the willful or negligent acts and/or omissions of any Supplier or any of its respective employees, agents, servants or representatives including, without limitation, their failure to deliver Services, or partial or inadequate delivery of Services."
Price Tag
Standard trial starts from $1 and then renews for the monthly rate

The subscription rates are exchanged for credits that have no monetary value from that point onward.
Busted or Trusted
Two very important aspects have hit a hard spot with me on HitWe.com – the first is the non-secure side of the social media logins and the second is the thing with the non-refundable credits. Although I couldn't notice any card preauthorization on the site, you are welcome to prompt me in the comments in case you think that I have missed a critical point or two.