It doesn't take a long time to reveal the deceptive ways website networks use to spread their preying claws to innocent new members. After you've been collecting experience on rip-off dating sites, the first two or three minutes are usually enough. But if you are a young hookup blood, it's easy to get duped such as this website does. ForbiddenCrush.com won't make you happy as far as your hookup wishes are in question. Just be careful not to buy any credits or even better not to buy them at all. Now, take the free tour.
Why is ForbiddenCrush.com a Fake Hookup Website
The most conventional method for taking the money out of people is to promise them something they strongly want. As we all know, sex is such activity, making men become foolish and trusting something that doesn't provide much credibility. All it takes is to put some sexy photos and most men are hooked. That's what happens on ForbiddenCrush.com.
Red Alert: Did You Notice the Fantasy Profiles?
Although this warning is on the first webpage, hardly anyone notices that because everyone rushes to see what the site offers. Just put some banging hot naked pics and half of the job is done. But if you are not so horny or absent-minded you should read all tiny details on the initial warning screen. No worries if you don't want to read all that – that's why these reviews exist.
Just take a look at the screenshot above and many things will become clear. The fantasy profiles are not real but they are made with the intention to impersonate real women. You can't tell the difference online, that's the problem. However, if you dig a bit, you'll uncover a lot of the dirt behind the profiles. They have false images from stock photo databases or from Instagram models. If you try to engage them in a chat you'll be asked to get an upgrade. But hey don't worry about taking the initiative as these "girls" do all the job themselves. They chat, send emails and flirt. It's like the dating heaven. If this is not suspicious then tell me what is it? Have you seen so many girls looking to get laid on a website? These make-believe scenarios are the trap for most users.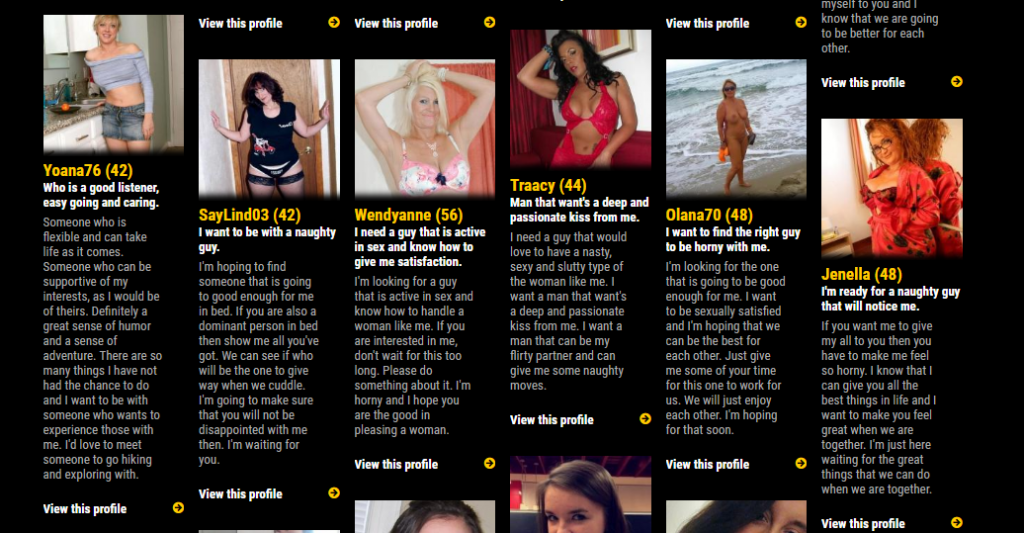 Dubious Credit-based Memberships
When you pay with credits you really can't say how much the subscription will last. Have a look at how the subscriptions are priced and tell us if you see any logic in them. Yes, the prices correspond to a certain number credits. But how can you tell what's the size of the message? It's almost impossible to evaluate that. This is just another trick for making people believe in ForbiddenCrush.com while devising a strategy to fool them into buying pricey packages.
Price Tag
10 credits equal 10 messages for the price of £15 (£1,50 per message)
25 credits equal 25 messages for the price of £35 (£1,40 per message)
50 credits equal 50 messages for the price of £65 (£1,30 per message)
100 credits equal 100 messages for the price of £120 (£1,20 per message).
200 credits equal a series of messages for the price of £200 (£1,00 per message).
Busted or Trusted?
You shouldn't give your trust to ForbiddenCrush.com. A bit more reading on the first page reveals that the site makes no promises. You are on your own. There are no guarantees that you will ever meet someone on this hookup service. For sure you won't if the site uses an army of fake profiles! I don't see any reason of wasting your money here, especially since it is a scamming pattern seen so many times before on dozens of similar dating sites that use the same red and green flashy screen. The verdict by Adult Dating Patrol is final: avoid ForbiddenCrush.com at all cost if you want to have your budget unscathed.