How easy is it today to find a date online? If you have experience only with Tinder, you may not have a good idea what other websites and apps offer. And the online dating world is not so straightforward, let me tell you. On the contrary, it's full of scammers! In this review, you will read about what's wrong with FindBBWSex.com, the hookup up that is designated for bigger ladies.
Why is FindBBWSex.com a Fake Hookup App
First of all, FindBBWSex.com is one of the products made by the Bulova network. They create hundreds of sites and hookup apps, admitting the methods that they use to scam people, although they don't actually say that they perform scams. Just to be aware, you'll find everything in the site documents, but you have to be very vigilant to discover how they describe the scam.

Activity Alerts with Suggestive Content
All communication on FindBBWSex.com is flooded with messages on the side of the app and the website. It will look like you don't have to do anything at all because the site has taken all activity upon its shoulders. Well, there is a reason for this. They use this method to send promotional messages with offers, as well as to mark activities coming from inside bots who imitate real women. Don't be so disappointed right from the start because you'll only need to handle 5 or six similar tricks like this!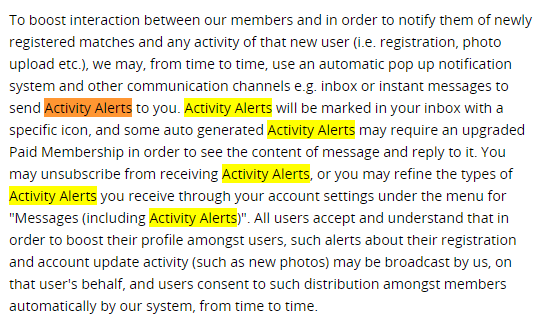 Promoted Messages to Get You Further in the Loop
Promoted Messages are very similar to the Activity Alerts. They are formerly created by software and given to certain members in order to instigate conversations. However, the end purpose is to encourage payments. Since the users who get promotional messages must upgrade to reply back, this is just another dirty trick by FindBBWSex.com to extort extra payments. As you can see on the opening page, women can message for free. This way, it's easier to infiltrate the platform by fake messages and make the profiles look like they are real.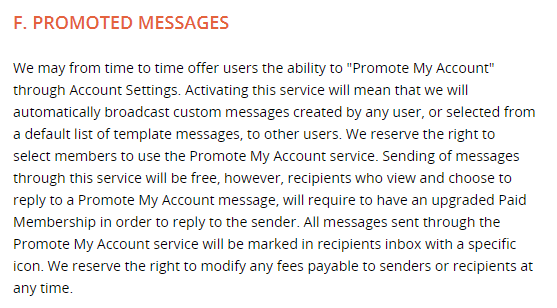 Duplicating Your Profile Across the Network
Since Bulova works in a network it recreates websites and apps, constantly finding ways to revamp the design and trick new users. Users who don't read the provisions below will think that they access an original dating service and fall for the scam which is connected to the next paragraph, and that is –

Fake Date Boosters for Triple Charges
Date Boosters are presented as bonus services, when in fact they have nothing to do with an authentic dating service. These fraudulent packages are sold as help in your dating. FindBBWSex.com states that it will highlight your profile on the partner websites, which are, in essence, the same websites with the same members due to the duplication process. If you choose the data boosters, you'll need to pay for 3 or 4 memberships, instead of for one, an end up in the same member database!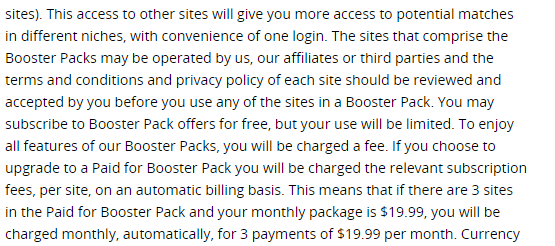 Price Tag
$4.07 for a three-day trial version
$35.64 for a one-month membership
$59.97 for a three-month membership
$93.86 for a six-month membership
Busted or Trusted?
Remain an active member on FindBBWSex.com and you may be doomed for multiple losses. The membership is based on an automatic renewal. If you aren't careful, this may quickly pile up to hundreds of dollars on your credit card. Do you get anything for this? Yes – only a bunch of lies and a poor performing hookup app!