Today we have to review a European adult dating site, which belongs to the UK market called Euro-Adult.com. Yes, the picture on the front page looks like that of an adult, but otherwise, this company that is behind the scam is like a child. It lies and manipulates users with fake staff profiles. It encourages purchasing expensive coins for sending messages that expire and that are not refundable. What's actually going on with Euro-Adult.com?
Why is Euro-Adult.com a Fake Dating website
This hookup site and the relevant mobile app use the standard strategy for duping users into purchasing expensive memberships. At least, there is one thing good about Euro-Adult.com – the charges are not auto-recurring. You can choose whether you renew your subscription. However, there are other things you need to worry about. We're going to look at them now.
Euro-Adult.com Uses Fake Staff Profiles

The simplest way to engage users is to present a member's area that is active, exciting and full of sexy women that are looking for all types of men to get laid as soon as possible. This is never really true in the real world.
Why would you think that it can be realistic in the digital world? Fake adult dating companies rely on this belief of naive users. They populate the site with ridiculous virtual profiles under different names, using various justifications. Some say that these are administrative profiles, others say that they are used for support, and the third group says it uses staff profiles to support or monitor what is going on on the site. Regardless of how you call the profiles, companies use them for scamming purposes. Many members fall for the scam. This is how users create most of the subscriptions to these pages. Euro-Adult.com is no different – it uses fake profiles, stating that in the Terms and Conditions.
Euro-Adult.com Sells Coins for Sending Messages

The worst thing about memberships with credits coins or other types of digital goods is that they expire. They're limited to a specific use or a certain number of messages. You can't actually get a refund because the money you pay turns into virtual coins and refunds are no longer eligible. Coins last only 3 months, so if you're not active for 90 days and forget about your membership on Euro-Adult.com, you will lose the coins. As mentioned above, the good thing is you won't get automatic charges on credit card. Hopefully, this means avoiding deep trouble.
Outside Companies, External Links and Third-party Partners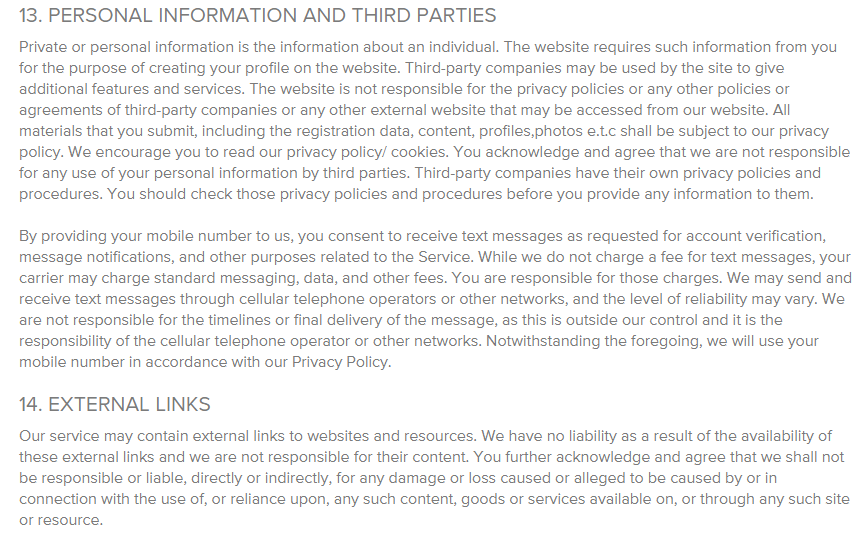 When there is no internal control of what is happening on an adult dating website and who is posting what, plenty of dangers and risks lurk from every corner. Scammers and fraudsters feel like they're at home on places like these. They come for the gullible people and trick them into sending the money, cajoling them to do other dangerous and risky stuff. Euro-Adult.com absolves itself of every responsibility in regards to the behavior of other users, the way you interact with others, as well as in regards to other companies that post content on this website. There are no protective measures so you're putting yourself into some high risk.
Price Tag
One message costs 40 coins 

The maximum amount of characters in one message is 400
Busted or Trusted?
Euro-Adult.com is just typical casual sex scam. It tells us about amazing fun, flirting and dating promises on the landing page. It contains coins that expire and are very limited in use. Just as you get into the groove of the website, you'll notice that you've spent all of your credit and the ones you got for free no longer exist. The app is also a huge scam and it's not worth trying or spending your precious time on. Look for other legit dating websites!