There is nothing like wealthy men to get some money out of them and make a successful online dating scam. This is why we have our suspicions of sites named like these, WealthyMen.com or EstablishedMen.com. Very often, they use this demographic because they have a lot of money and are not so reluctant on spending it on testing dating sites. Young girls are especially attractive as a bait. Once again, this is the method on this dating site. I'd like to find out if there is any truth to this promises.
Why is EstablishedMen.com a Suspicious Dating Website
When we find out that a dating site uses credits, it is obvious that it must include some scamming methods or produce some extortion down the way. On EstablishedMen.com we found not one, two, but three or four ways to take money out of the pockets of wealthy men. Promising that they will find casual dates with younger women, they lie to established or as they call them, interesting men.
Credits, Subscription Credits, and Additional Credits
Credits are a suspicious way to take money out of your pockets. With credit payments you never know how many you have spent how many you have left,  and will it work out in the same way in two or three days later in the subscription. For example, when you get a monthly subscription or one of the other periodical subscriptions you know the value, regardless of how active you are on a site. But when you get a credit-based membership, there is no way you can access the ratio of the conversion into messages. So, this is just an age-old rip-off tactic. But be careful: on EstablishedMen.com, there are two types of credits:
Basic credits which come with a subscription

Additional credits that you need to buy further down the line when you have spent the first bunch
Unfortunately, this is just a genius way to pay more for the same service.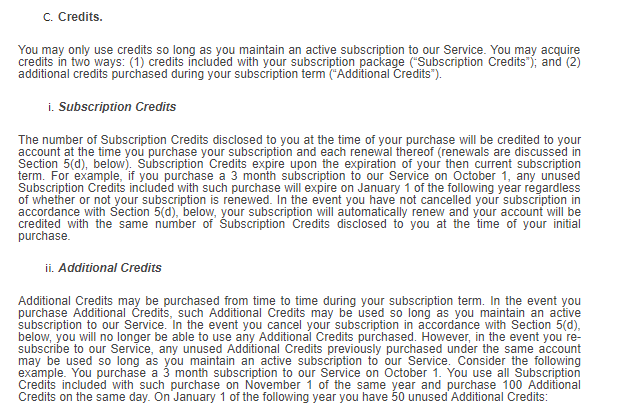 Premium Memberships and Highlights Are Just Rip-off Tricks
Members also get lied to by premium memberships and profile highlights. Since older rich men don't mind spending some more to have a good time, EsatablishedMen.com includes these perks as extra benefits. There is no real essence behind them. By the way, this site is connected with plenty of peer reviews that don't provide authority support for it, so it is very likely that it doesn't use genuine features.  

Price Tag
$79 for a 1-month subscription (100 credits)
$49 per month for a 3-month subscription (300 credits)
$25 per month for a 12-month subscription (3000 credits)
Busted or Trusted?
EsatblishedMen.com is a site of a commercial nature. In other words, it populates its pages with cute pictures of younger girls and uses them as baits. No one can tell if they are real. Judging by the reviews, they are most likely not.It's best if you keep away from this service. Find your casual hookup luck somewhere else.