Now you cannot be safe across the globe. The same deceptive providers of paid sex services are occupying whole world locations from a single website. Dangers have just been multiplied! No city or country is safe with these scammers! The last website that I'm checking today is called Escort Girls News.  
I hate it when they place classifieds along escort ads because that's when people are an easy prey. So, what's really going on with Euro Girls News?
Watch Out! World-Wide Directory!
This website has no limits to its outreach. It has spread its claws to all central and distant locations. If you do a little research, you'll find out that they are unstoppable! The main point is that they include several directories with escort preferences, as well as a section for classifieds. Now that's something from my domain! In this area, most users live the most painful lies from escort sites because they join in order to find a hookup date, and end up robbed by models and escort agencies!
Fake Close Encounters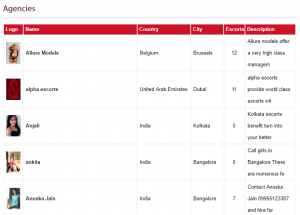 Let me tell you something vital – when an escort site includes a link to classified ad section, you can be almost certain that it is a big trap!
Such behavior is the main reason I started reviewing escort sites. They are arrogant enough to muddle the waters of decent businesses, instilling their dirty ways into the hopes of people who genuinely hope to get laid.
So – let me tell you a straightforward message – there is NO classified section on Escort Girls News, they are all paid models!
For instance – here is this screenshot from a page that includes a link to a Mumbai escort agency placed in the classifieds section.
Long List of Agencies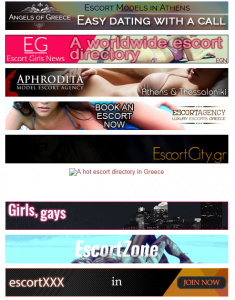 Having independent prostitutes on a website is one problem. You can get into all sorts of troubles if paid sex is illegal in your country.
What's even worse is that Escort Girls News follows the example of many advertising platforms that include not only independent girls but organized escort agencies. They have low tactics to ask for deposits on the basis of a photo or a phone call.
But the rule "What you see is what you get" doesn't count on these websites. In fact, almost 85 percent of all arranged escort hookups are frauds.
No Reviews for VIP Girls?



Another fact that was poking into my eyes was the space for reviews under the girls' photos. None of the girls I checked had reviews. Not even the VIP models?
Come on, give me a break! Obviously, it is a total scam, and most of these profile photos have nothing to do with the truth! I've heard enough stories of promised 9s and 10s when the girls (paid for!) were just 3s or 4s! Why would you pay for such a service, I don't get this!
Wherever you are in the world, Escort Girls News is breathing at your neck! Cross it off!
Escort Girls News Infographic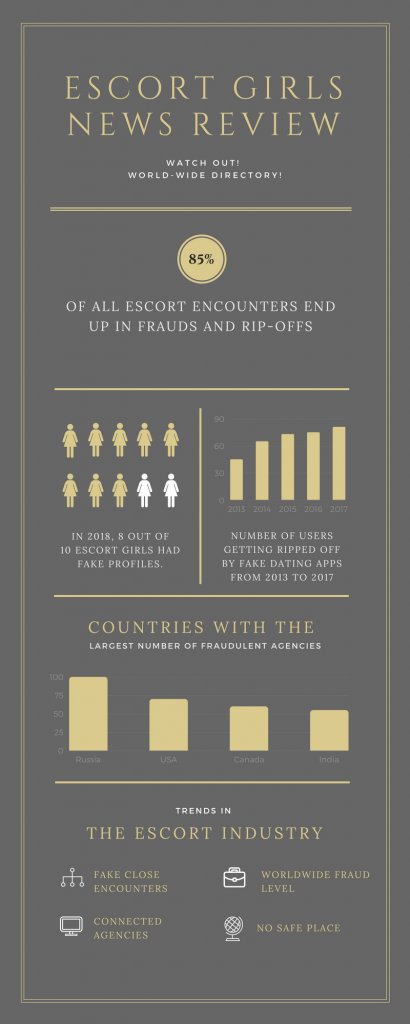 Just to further clarify, the Escort Girls News site is a total waste of time, not a safe place to visit, has fake close encounters, fraud perhaps and more. Just stay away from it at all times if possible.