This Wollongong escort agency has a ton of problems right from the start. Even if you're an experienced user of dating websites you will notice the lack of content on this service. We've already presented a couple of other reviews about escort agencies and escort directories in Australia. But this is a specific content for a smaller city, at the same time one of the biggest cities in Australia, Wollongong. If you don't know much about the adult dating policies and escorts in Australia, let me tell you that they have pretty liberal policies. This can be a double whammy. You should always be extra careful on Australian escort websites. Let's see and find out more about the Escort Agency Red Velvet.
Everything That's Wrong with Escort Agency Red Velvet
Red velvet opens up with a big red warning about users who are below 18 years of age. That's a good thing, I guess. But the problem is that the rest of the content is not really something that provides a lot of credit in favor of the agency. For example, there are four submenus that don't give any rich information about the contents.
Home.

The "Home" tab includes only a photo and some basic information about the agency, nothing special.

Escorts

.

 The "Escorts" namely gives information about the girls. But as you can see below there is information and images only about one girl!

Information

.

Under the "Information" tab that people find guidelines about escorts, clients, and advertising. This is very basic information with only a few paragraphs about how to book a girl, how to behave on the site like an escort, and an empty section about advertising.  I'm not sure that you should dedicate a lot of time to finding a girl in a new agency that didn't try to fill out key sections.

Careers

. As per the usual practice of escort websites, this tab contains information about how to submit your resume if you're interested in becoming an escort girl.
Let's dig deeper into some of the problems pointed out in this section.
Escort Agency Red Velvet Girls
One of the biggest problem of the Red Velvet Agency is that you can see the names of six girls, but there is a picture of only one of the girls. I somehow think that this girl is the owner of this agency! That is totally legit but you should keep that in mind when you're trying to browse and consider more options.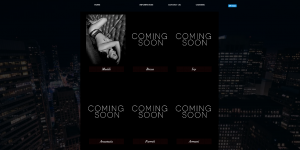 Casual hookup sites contain thousands, even hundreds of thousands of dating profiles, and you can do that all for free without wasting your time on poor escort websites with only a few profiles. Check out these dating platforms and sites that can help you find someone for diverse casual sex from around the globe.
Conclusion about Red Velvet Agency
Except for the scarcity of girls, the problem No.2 coming from this Australian directory is the absence of clear rates about the cost of the services these girls will provide. That's one huge red warning sign indicating that not everything is clear. You must take care to protect yourself against fraud and scams.
Dating websites don't include fake escorts or fake profiles usually have some way to verify user profiles. They provide legit dating opportunities just like Tinder but with clear guidance about the party intentions – you know that everyone is looking to get laid. It's totally worth trying them out to bring some excitement into your sex life.