Dating bigger girls is not so popular when you are in a nightclub. Therefore, many users like hopping online to solve the matter directly, without beating around the bush and explaining themselves to their friends. Did you know that many men prefer dating bigger ladies but can't really admit that they do since that's not the socially acceptable choice? If this is your choice, you can try online BBW dating, but we aren't recommending BBWtoDate.com to start doing that.
Why is BBWtoDate.com a Fake Dating Website
BBWtoDate.com is a part of the Bulova network that we have met so many times before. However different the various hookup sites and apps may be, they still resemble a lot. It only takes a bit of exploration to find out how the sites that belong to this network have the same features and use the same methods.
Creation of Duplicate Profiles
it's no surprise that we have found dozens of Bulova websites before. They create the lookalikes to serve their scam purposes. In fact, if the duplicate content didn't exist, the chances of attracting and tricking many users would have been way lower. Creating the same website all over again, giving it a slightly different name, and assigning a new preference for its users is the easiest way to capitalize a fraudulent website. This is only the beginning of the fraud. It will become much clearer once you follow through with this review.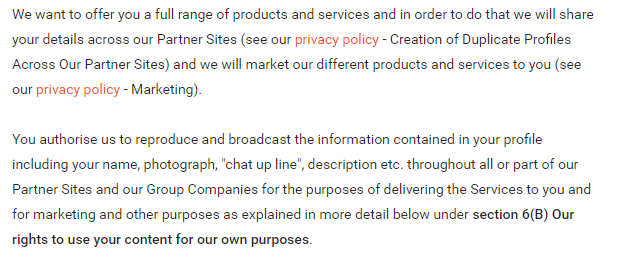 Sending Promoted Messages and Activity Alerts
Before we look into how the duplicate content is connected to the date boosters, let's investigate how BBWtoDate.com promotes its content in another fraudulent way. They use computer software to create strings of messages that look like they are sent from real women and constantly send them. Not everyone likes this, especially men that like to show initiative in their online dating time. But this site is targeting the majority of the population – they like having someone to push them and help them land a date. This is exactly the purpose of creating activity alerts and promoted messages.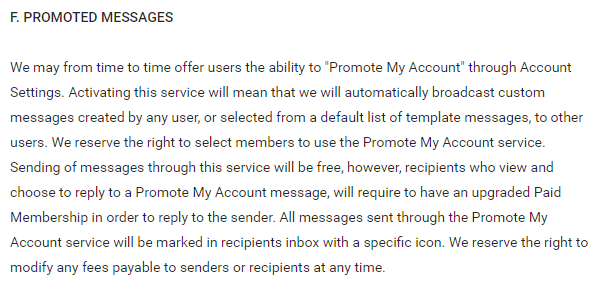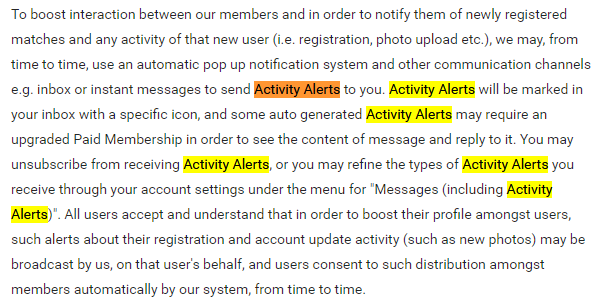 Date Boosters for Charging the Duplicate Content
This feature is related to the duplicate websites. here is ho BBWtoDate.com pulls off the scam: they use the same content across their network. At the same time, your profile is copied and distributed to all these services. But if you decide that you want to boost your dating prospects and therefore purchase extra services, like the "Date Boosters", you'll be actually paying for the same content you are getting by default with your duplicate profiles.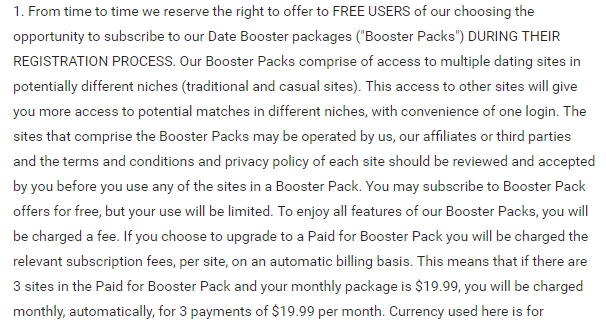 Paid SMS Packages

Price Tag
$4.07 for a three-day trial
$35.64 for a one-month subscription
$59.97 for a three-month subscription
$93.86 for a six-month subscription
Busted or Trusted?
All Bulova creations have proven to be ridiculous scams. We call them ridiculous because they are repetitive, conniving, and cheap. In contrast, their users end up on the expensive end, having no chance of a refund once they discover that they're paying for the same services. If you are thinking about going into BBW dating, avoid this site like the plague!