Here we find the strange concoction of various dating websites, including mainstream and casual dating resources.  The site Dating Rankings is pretty decent and well-designed by the listings are weird. This would be good for people who don't really have a preference in dating and like to take their chances on all possible platforms. But beware that one of the greatest dangers of such type of dating all over the place is ending up with what you don't want.
You can have poor experiences on mainstream dating sites expecting sex. On the other hand, if you're looking for something more permanent you shouldn't really be browsing on hookup sites. So what is the content on dating rankings and how good is it to help you get laid?
Dating Rankings Review: All Lists, Including Hookups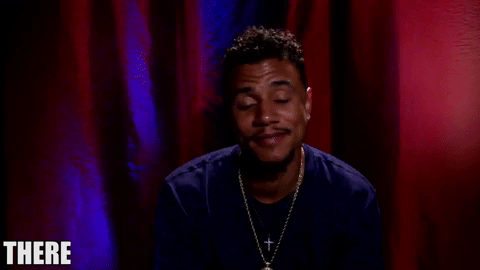 Because there are so many resources and links to many websites the site is very slow. That will annoy you and definitely make you less motivated to explore the rest of the features. The main listings include:
Top 10 dating websites,

Over 50 dating websites,

Gay and lesbian dating, both in a specific category,

Christian dating
There is also a separate section for dating sites comparison and rankings.
What hides Under the Rankings?
Well, you can find a variety of diverse dating categories depending on your characteristics, preferences, nationality, religious beliefs, and many others. Therefore, it's pretty interesting but we're not sure if it will be useful to find casual dates. You can get all sorts of information about what casual dating is and what mainstream dating can offer but the opportunities about real hookups are limited.
Go Straight to the Advice Section on Dating Ranking

s
One of the best sections and the most resourceful for those looking for a quick hookup is the latest dating advice. It includes a lot of important information on:
How to act online

Find dates that suit you

How to make great online profiles

How to avoid disappointment, and

What you should consider before joining a dating website.
Only Marketing, Less Real Value?
Another aspect we didn't like is the emphasis on brand supporting. There are some great brands but some others have been suffering from poor reputation all over the media. You can never be sure that this is the real situation as presented on the website.
What Sites are Included on the Top 10 List on Dating Rankings?
Here they are:
eHarmony

Match

Silver Singles

Elite Singles

Adult Friend Finder

Christian Mingle

JDate

Men Nation

Christian Coffee and

Seeking Arrangement.
But what sucks is that the ratings in the rankings continuously change and there is no explanation of how this happens. And what are the criteria for such changes? Consequently, we're not sure if dating rankings reviews can be reliable.
Can You Make Something of Dating Rankings Reviews?
It depends. Sure, if you find the site that you need about casual dating. Otherwise, you can get lost in the plentitude of various mainstream websites and don't find anything useful. But if you look for a particular casual dating site review, for example, the one for Fling, there is a nice explanation there that can provide value. So cherry-pick the information that you need and you're good to go.
If you're looking for WAY MORE reviews, then you'll find them here on ADP. We've covered far more dating websites here versus DatingRankings.com.