Everyone often agrees that dating is hard, and it doesn't matter what gender identity or sexual orientation you hold. You could approach a stranger at a local bar or ask a friend to introduce you to someone, but that seems bold and could lead to rejection. Therefore, most people will use an online dating app to get the job done.
If you belong to the LGBTQ+ community, it's especially difficult to find a date. Pew Research Center offered a survey that showed about twice as many in the gay community have used dating apps like Tinder as heterosexual people.
Because of this, most popular dating apps focus on being more inclusive to others. What's even better is that there are always new LGBTQ dating apps popping up on the market.
We've compiled a list of the best dating apps for LGBTQ+ that you can download now to find the perfect match. Some still focus on straight people, but other dating apps are for the entire queer community as a whole. Then, you also have some that have a target audience, such as Grindr, which focuses mostly on men. Lex is for anyone who isn't straight or cisgender.
These are becoming mainstream dating apps, and you can find less serious or long-term relationships.
Overall, it seems that the dating app is the easiest way to find friends and like-minded people. Whether you're into relationships or prefer one-night stands, you can find a go-to app to help you.
Statistics show that online dating revenue is likely to grow by 3.59 percent by 2027. That's a huge market! If you're not already using the best LGBTQ dating app, it's time to find one.
We've also made a list of the best overall hook up apps.
Are you ready to experience the best dating app for gay people? Let's dive in and learn what options are ideal!
1. Grindr – Top for Gay Dating Apps and Chat
Grindr is considered the best dating app for gay people and has popularized the hookup culture because it helps you find instantaneous meetings with those who are super close to you.
Though it's lauded as a hookup app, it is possible to find love using Grindr. The app is helpful if you're the type of person who likes the "see now, buy now" mindset because it finds LGBTQ+ people in the area. Overall, it's faster and simpler to transition from an online conversation to an offline one.
In fact, most dating apps make you do all the work, but this one helps you out. Therefore, it has a high level of brand recognition. Since it's so popular, there's a large user base, which is more diverse.
The software specifically appeals to men, and there are two versions available. The free version can help you test it out, but the Grindr XTRA is $19.99, though you get a free trial.
There are built-in features that let users disclose HIV statuses, but you can also get information about STDs (sexually transmitted diseases). Therefore, it's using its hook-up app to raise awareness about social issues. Likewise, it has a Grinder for Equality initiative set up that promotes the safety of LGBTQ+ people in dangerous areas.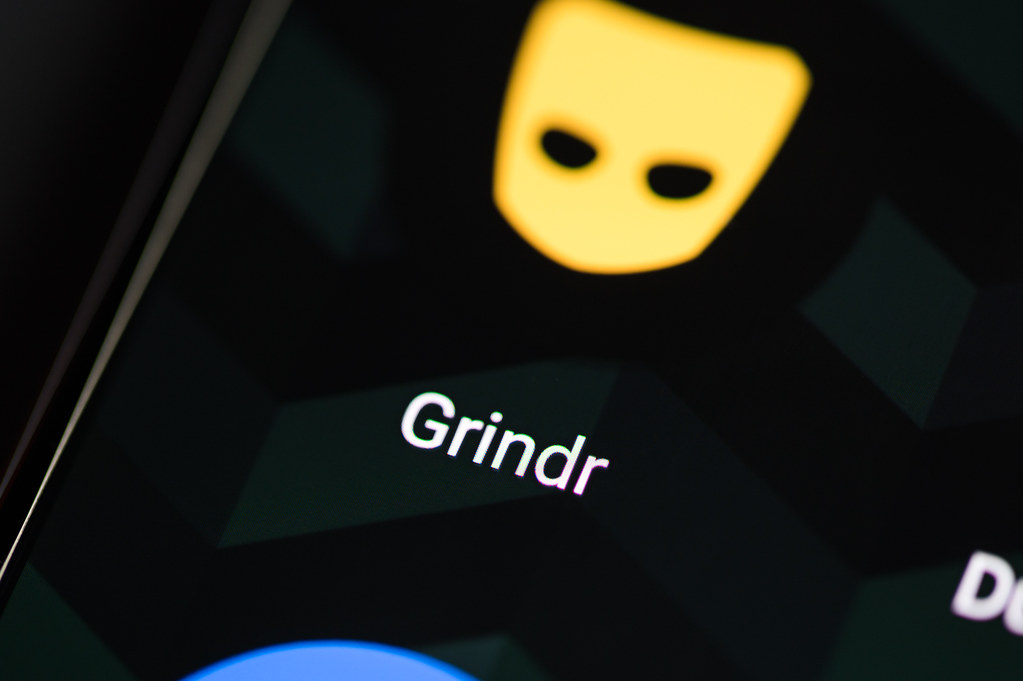 2. Scruff – Gay Social, Chat, and Dating App
Scruff appeared on the market in 2010, which was before Tinder but after Grindr. Currently, it's the second most popular of all dating apps for gay men. It's a gay social networking app that's similar to Grindr, though it focuses on a manly clientele and offers edgier graphics. Overall, it might be the better choice if you tend to identify as a wolf, bear, cub, or otter.
The CEO of Scruff, Eric Silverberg, claims that his and other gay hookup apps aren't for hookups. In fact, he's shown proof through success stories of people who found life companions using the gay app.
Overall, Scruff is an app for the bi, queer, gay, and trans community, and it stands apart from the crowd because of the "Scruff Match" function. This innovation ensures that single men who want dates are shown other single men who prefer romantic connections.
When you use an app like this, you want to stand apart from the crowd, but how do you do that? It's best to upload photos that are unfiltered and solely of your face. Most guys use hazy selfies or shoulder shots, but you should try to do better.
Scruff is free to use, but Scruff Pro offers unlimited filters and searches. Plus, you can arrange the grid for prospective matches, and it only costs $19.99 for one month. Likewise, the gay app will notify users when local events are coming up so that they can meet like-minded people.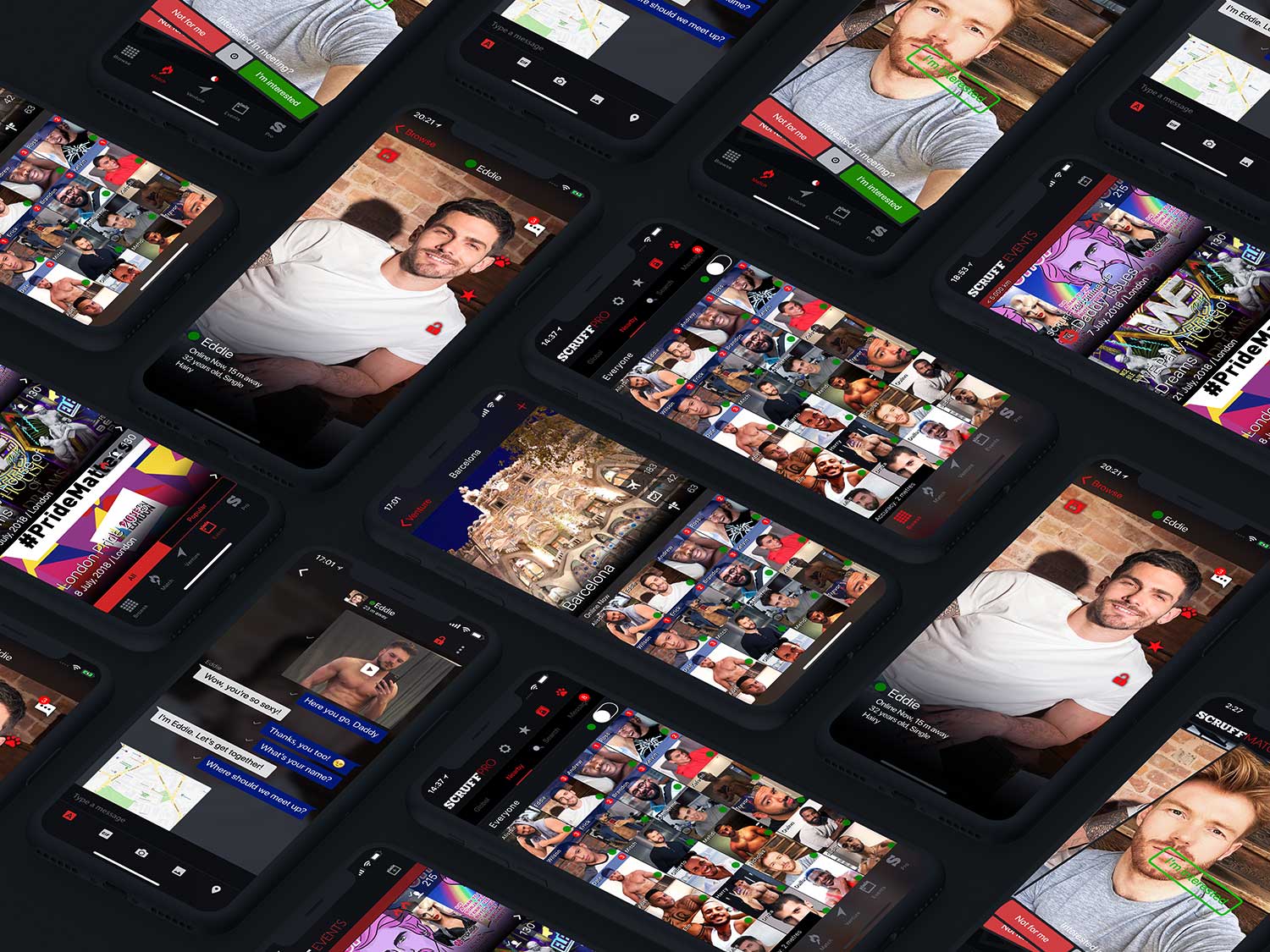 3. Her – Lesbian Bi and Queer Online Dating App
Many dating apps are geared toward men, but Her is a bit different. Overall, those who identify as cisgender or straight are excluded, but everyone else can participate.
Though it is considered a mainstream dating app, it can also work as a social media app in many ways. For example, you can join the "communities" section to meet others who share your same interests. Likewise, it offers upcoming events in the area, which you may browse on its event page.
Since it debuted, the app has put a higher priority on offering people a good user experience but also focusing on the behaviors and interests of the queer women who use it. The software provides 17 sexualities and 18 gender identity options, and it also allows users to add various pronouns to the profiles.
Most queer dating apps don't offer a communities section, but Her does. This is a great way for queer women to establish a link to other users who share similar ideas and interests.
The gender identities range from two-spirit, non-binary, pangender, agender, non-conforming, and more. Though there is a free version, many people opt for the premium subscription, which starts at $14.99 for one month.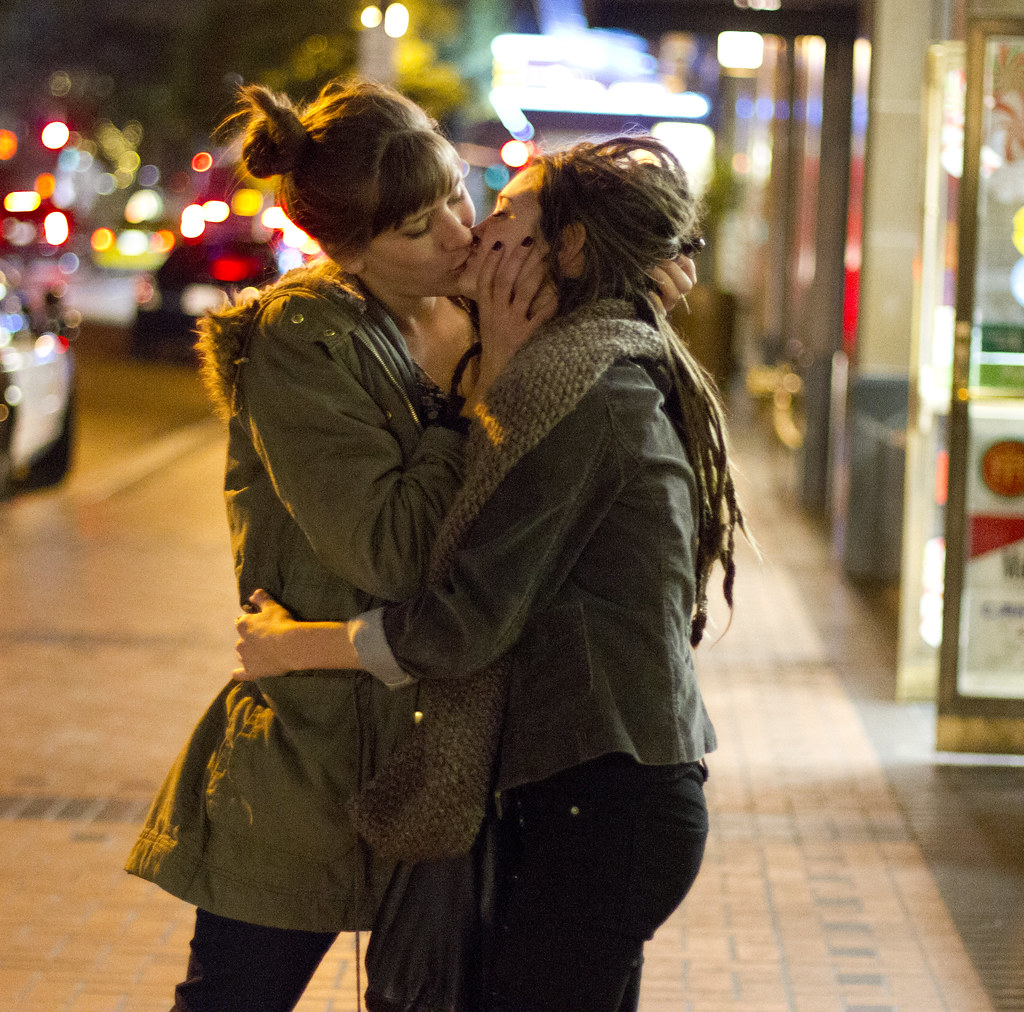 4. Hinge – Relationships and Dating
Hinge has set itself apart from other apps because it uses personality-disclosing questions to help people learn about each other. Did you know that the secretary of transportation, Pete Buttigieg, met Chasten through it? That's what a representative for Hinge claims.
Regardless, the objective of the gay dating app is to get the users off of the app to go on a date. Eventually, the goal is to permanently remove it from their phones. However, Hinge isn't geared specifically toward queer people. There are straight people who use it, but the filters help you find what you want.
Right now, you can use the free version of the app or become a preferred member. The monthly subscription begins at $19.99 per month.
The pandemic didn't hurt Hinge much because it added a video chat feature. Therefore, people could go on a virtual date instead of meeting in person. While Tinder could have you encountering heterosexuals who like fetishes, that's unlikely to happen here.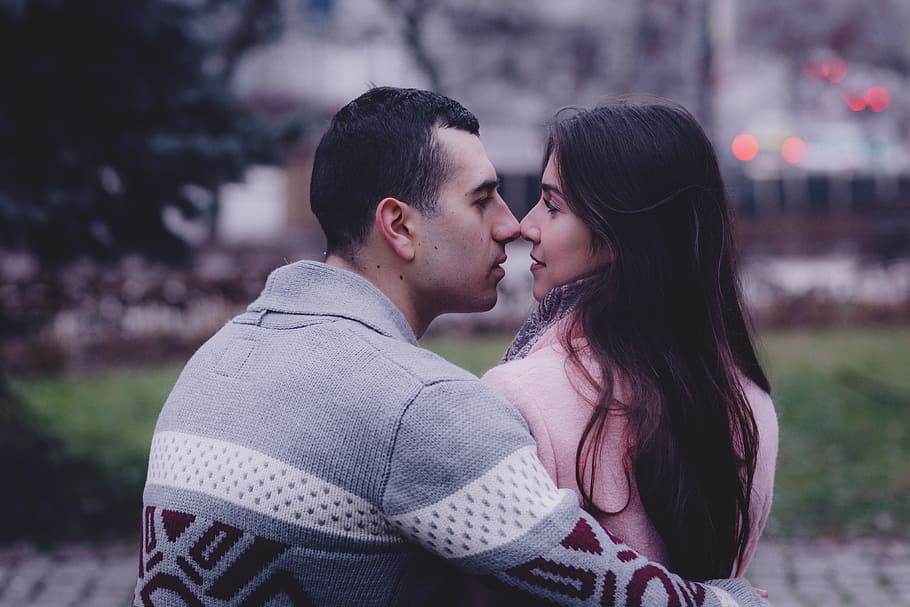 5. Hornet – The Queer Social Networking App
Hornet was actually created to become a better version of Grindr in 2011, and it has 30 million members throughout the world, including Russia, Turkey, Brazil, and the United States. According to Christof Wittig, the CEO, the objective is to have a digital home where the LGBTQ community feels supported and that they belong. Along the way, they can find Mr. Right.
However, Hornet isn't just a dating app; it's actually supposed to be a social app that will foster genuine relationships with the users. As with many gay hookup apps, the software is free to use. However, you can find a paid version that costs $9.99 per month.
Unlike other dating apps, there are several articles and photos available within. The goal here is to act like a community platform instead of traditional dating sites. Progressively, it's risen to the top because of that stance.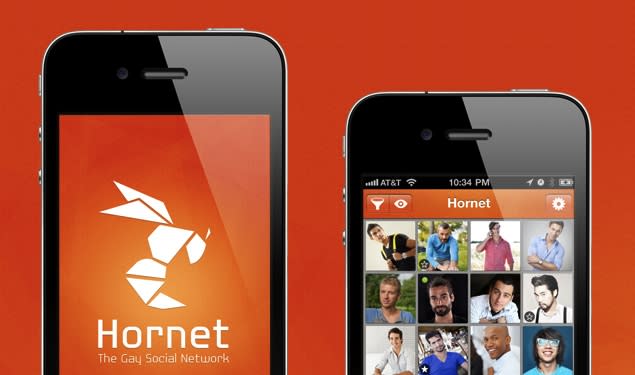 6. Jack'd – Gay Dating and Chat
Jack'd has a goal to become the most diverse space for queer people throughout the world. It's actually the best gay dating app for many people. Eric Silverberg is the CEO of this and Scruff, and claims that it can provide a safe space for gay men and women to be themselves and create relationships without the bigotry or harassment they'd see elsewhere.
Overall, it caters to the LGBTQ+ like Scruff. The CEO says they've worked hard to make Jack'd a safe place to go. People can now be upfront about their sexuality and emotions. Therefore, it's the finest place to meet up and form new connections.
Silverberg also says that Jack'd primarily concentrated on the colored queer space through endorsements, advertising, and social networks. It continues with that effort today.
You can use the gay app for free, but the Pro edition costs $9.99 per month.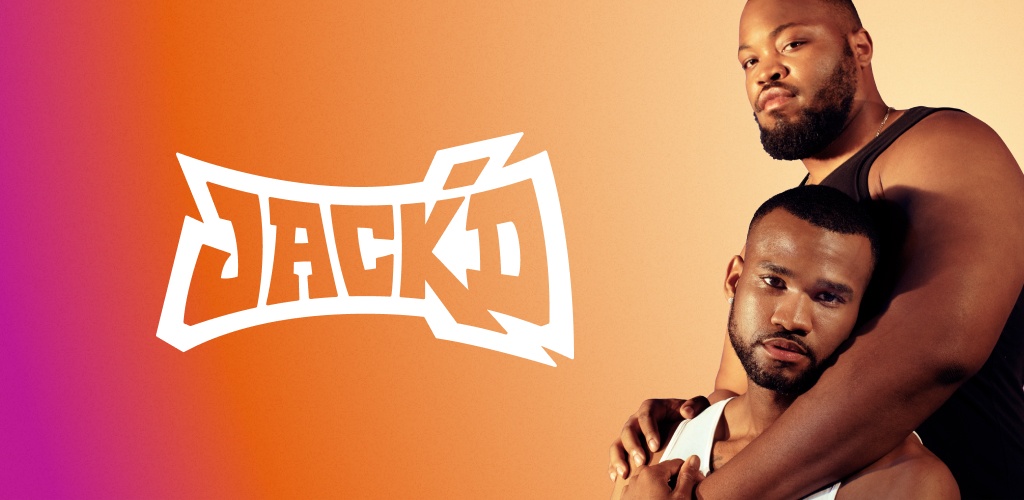 7. Lex – Dating and Queer Friends
Kelly Rakowski created the popular Instagram account "@personals" in 2017. Here, she posted text-based and user-submitted personal ads from bisexual, queer, nonbinary people, and gender non-conforming people who wanted to find love. These ads were similar to what you saw at the back of magazines and newspapers.
The result was the free dating app now called Lex. Lexicon or Lex is similar to that original Instagram account and features advertisements with 300-character bodies and 34-character titles. Gay men and women can also link their Lex accounts to the Instagram account to focus on what's being said instead of how someone looks.
As with other similar dating sites, there's a stronger emphasis on community, and hatred isn't allowed at all. However, this app is sometimes glitchy, though it's a great choice.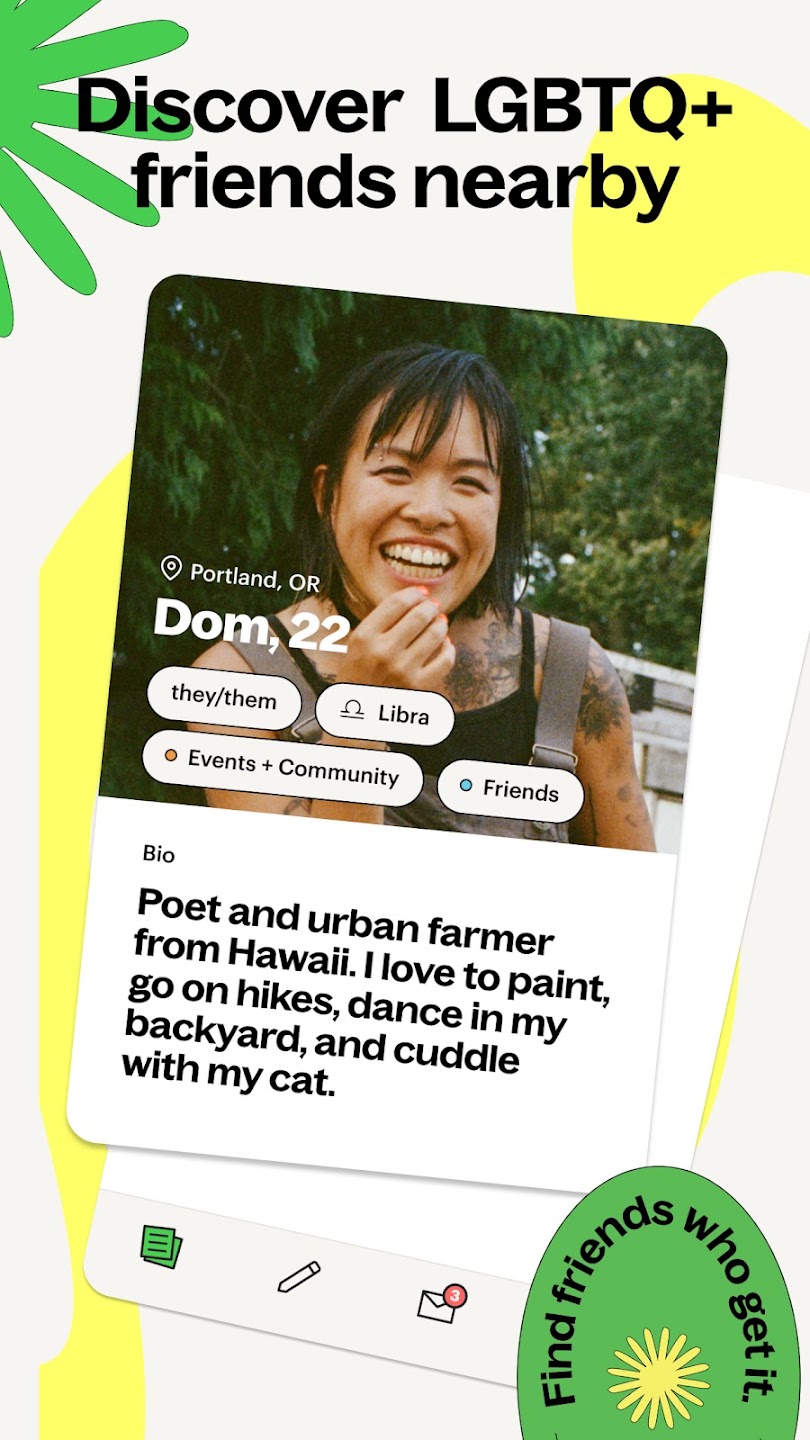 8. Planet Romeo – Chat and Gay Dating
PlanetRomeo was created in Germany in 2002 and is ranking high as the top dating app for LGBTQ people. It's very popular throughout the world and is considered one of the best gay apps for chat.
Users can make video calls with others and use instant messaging features. Plus, the most critical option is that users can see how many people know each other. This indicates that the accounts are legitimate.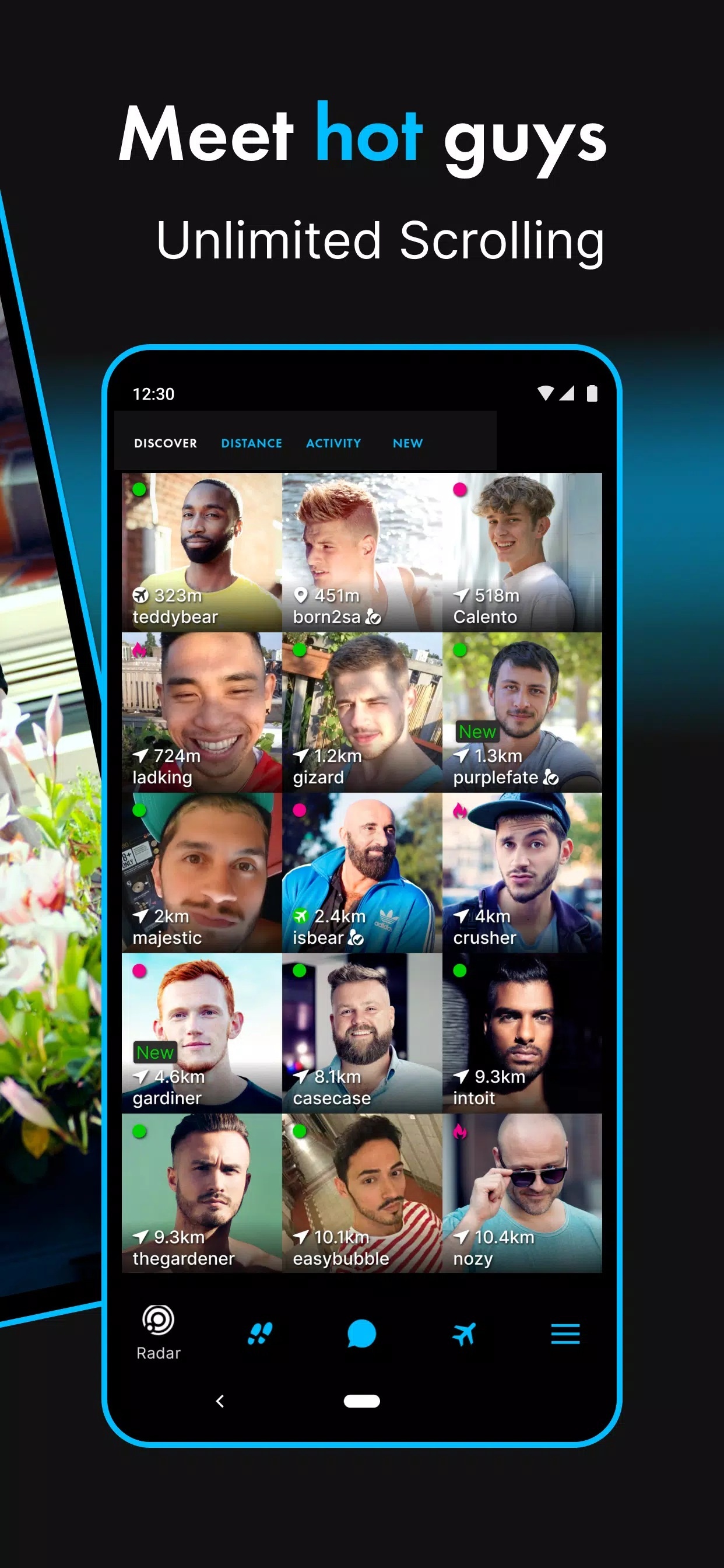 9. Feeld – Date Couples or Singles
Feeld was founded in 2014 and might be one of the top LGBTQ dating apps on the market. It welcomes people of all sexual orientations and genders and claims to be the platform where everyone can find their true selves while being respectful of others.
The app caters to couples who want to explore and polyamorous couples, giving users the choice of 20 different sexual identities and gender possibilities. Plus, they can link partner profiles to make life easier for everyone.
Lyubov Sachkova is the communications lead for the organization, and he says that this app hopes to legitimize unusual patterns in relationships and focus on ethical non-monogamy. Plus, the software can be downloaded for free, but subscribing for $11.98 opens additional features, such as seeing who's liked you.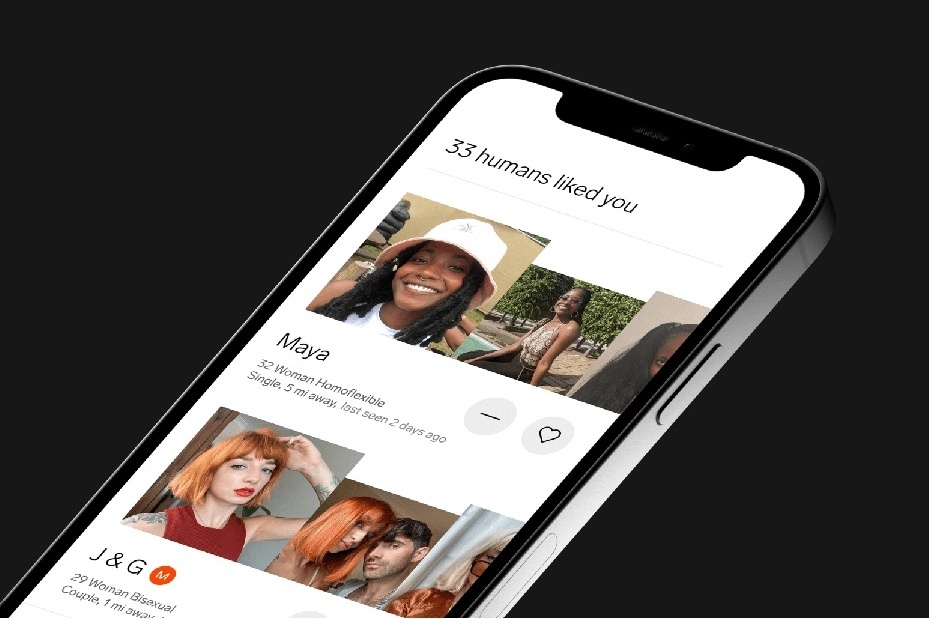 10. JSwipe – The Jewish Dating App
Though most online dating apps focus on a specific type of person, JSwipe goes a step further. It's targeted toward the Jewish community, and David Yarus, the founder, claims that he built it with a more universalist attitude.
The good thing about it is that it was designed to help you find love, regardless of how that appears for you. Overall, the LGBTQ community understands the difficulties of the dating world, and most people say JSwipe is the only Jewish option that permits this.
You don't have to be Jewish to use the app; it's open to everyone, regardless of ethnicity, religion, or race. While free, you can choose the premium subscription, First Class, which costs $17.99 per month.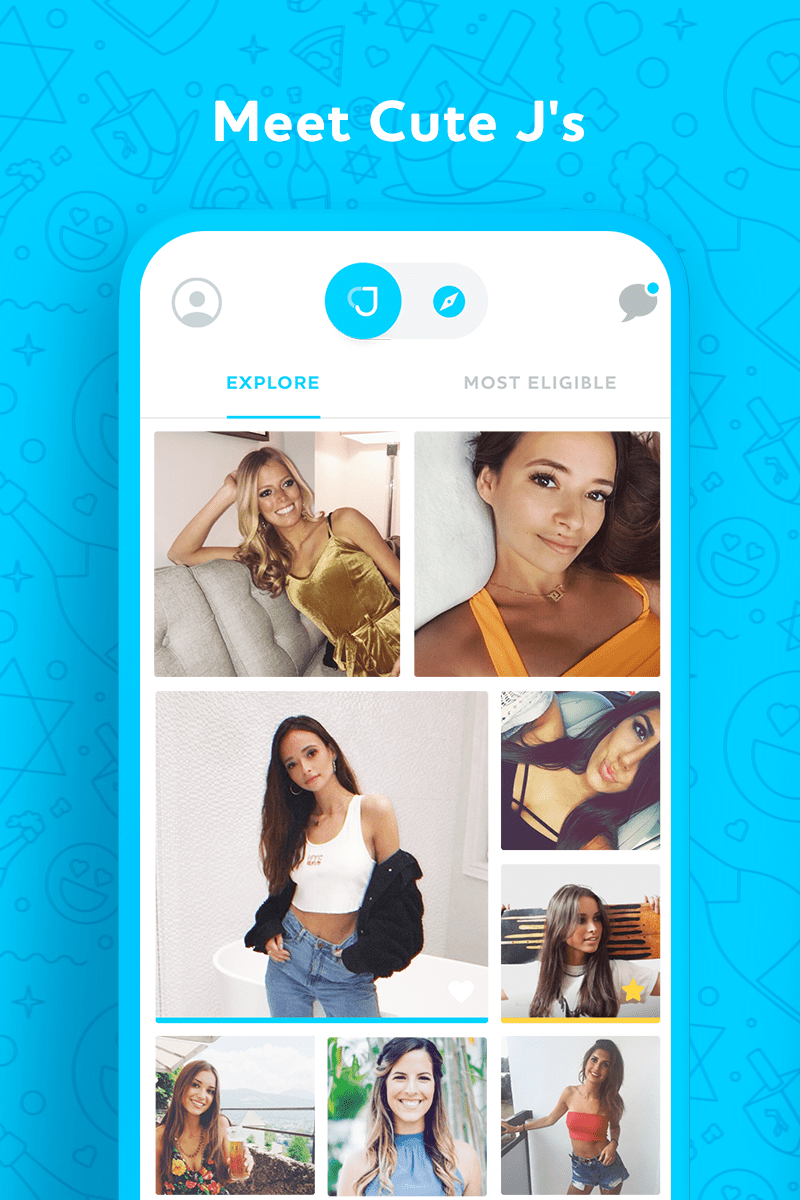 The Final Verdict on the Best Gay Dating Apps
The gay dating apps talked about here are designed for specific purposes. It's ideal to try out a few of them. If one doesn't work, take a breath and start over.
Whether you like sifting through multiple photos, want the option to hear voice messages, or crave meaningful connections, these are the best LGBTQ dating apps on the market. Try one or a few to find love or quick hookups today!