As we are sure that most of you have great appetites when it comes to sex, that might be the first thing that attracted you to NaughtyAppetite.com. And – why not? You think you can get laid for free, have a lot of sex and great fun, all for nothing, so joining in is not even a question. Well, unfortunately, the site is not free. On the contrary, it is quite pricey, and although it does not belong to the top super-luxurious scammers out there, you won't get out unscratched if you try to join.
Authenticity
NaughtyAppetite.com is very similar to other adult dating sites, but we are not sure yet how to connect it to a fraud network until there is more accumulated data to make a final judgment call. For reference, the staff profiles and the activity alerts in the way that are used here are very similar to the work of Bulova network, as well as to the frauds of some other fake dating sites. When the suspicion gets confirmed, we can take it from there to connect the dots and put a label to the business that stands behind this fraud series.
Why is NaughtyAppetite.com a Casual Dating Scam
All the standard moments are here:
NaughtyAppetite.com is Creating Duplicate Profiles
The hookup site will use your personal data (profile info and photos) to re-create your avatar on other sites included in the umbrella company. The claim is that they are doing this in your best interests to increase your chances of getting laid and scoring hot one-night stands. However, the actual point is to enlarge the business:

You Get Automated Messages from Fake Profiles
Computer-generated messages are not pleasant. When you think that you are talking toa real person, to conclude in the end that you have been blabbering to a computer is painful. And annoying! No wonder those sexy messages sound so unnatural and do not correspond with what the user actually says!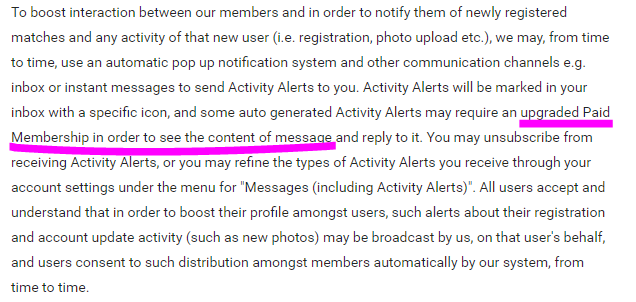 NaughtyAppetite.com Works with Fabricated Profiles
Those messages must be sent by someone, right? There is no use of automated messages if there is no person to send them. Naughty Media wants to dupe you with staff profiles – for testing that the site is fully operational. After a while, you will know how they operate and that their only purpose is enticing you to buy a deal.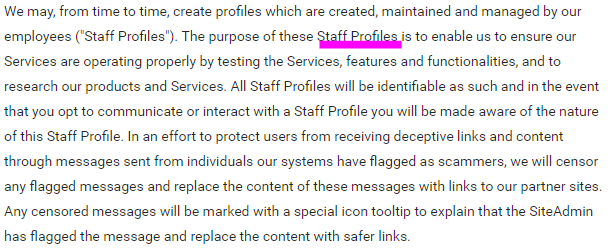 Term of Use Are Randomly Changed
Instead of seeing an email dropping in in your inbox with updates for the site regulations, you must hunt it yourself on the site – the ToU may change at any moment and you are responsible to follow them:

Your Contacts' P

rivacy 

Can be

J

eopardized
If you share details about the people you know, they will start getting emails about the services you know (if you invited them). If this happens on social media, the contact details may be used for something more  that comes along with the fake hookup app prepared by NaughtyAppetite.com:

Price Tag
$4.98 for a three-day trial
$34.99 for a one-month membership
$59.97 for three-month membership
$95.94 for six-month membership
Busted or Trusted?
We advise caution and opening your eyes when you are dealing with NaughtyAppetite.com or any adult dating website that has a resemblance to products created by Bulova or associated website networks. Stay tuned for more updates on critical discoveries about this scam.