Perhaps you never imagined yourself courting in your 60s, but this is where you find yourself, preparing to put your heart out there once more. You're probably nervous and you're not used to it. When's the last time you even considered going out on a date?
If you haven't been on a date in the last several decades, we have to be truthful, the entire date scene may be unrecognizable to you. However, a couple of things haven't changed. It's common for first dates to feel awkward. You don't know where to begin. And perhaps you're apprehensive about putting yourself out there. All of this is, of course, natural. It's because you're a person.
I've already posted articles on dating over 40, and dating in your 50's, so hey, I figured it's only right to post something on dating over age 60.
Just keep in mind one thing: the approach may have changed, but the benefits of relationships remain the same. It's the moment to take a gamble and look for love once more at an older age. Most men and women do not know to take to this new public place and find an interested individual to get married to. If you're ready to resume dating past 60, here are a few pointers to assist you to regain your romantic swagger and get back into the game.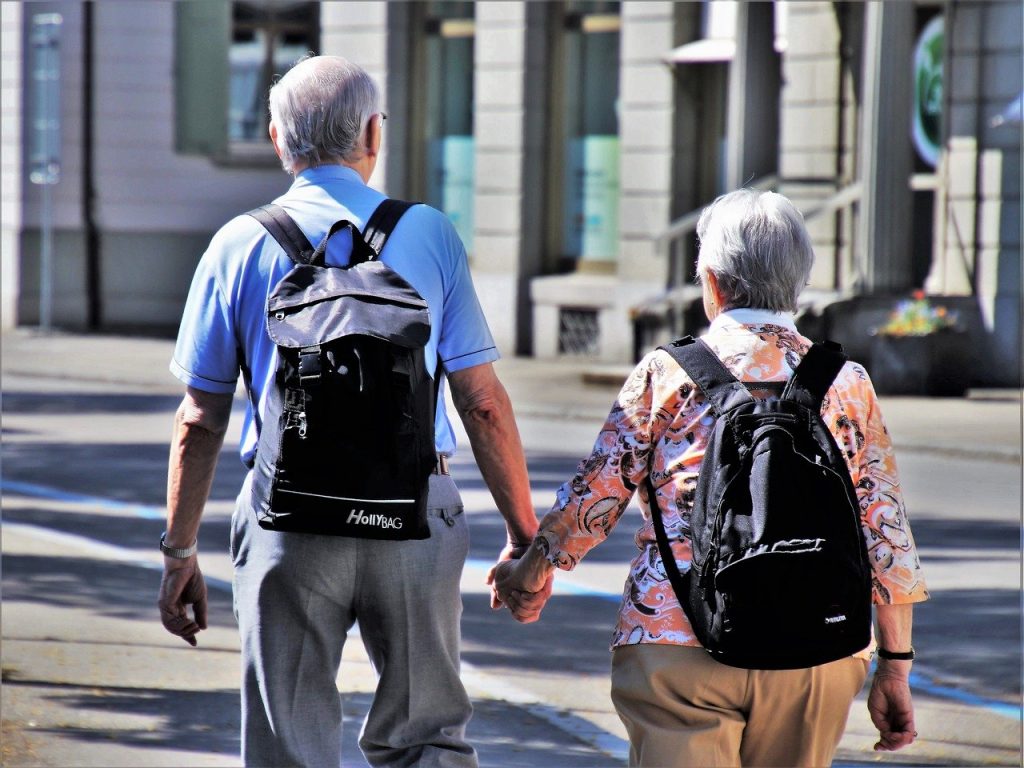 Common Challenges for Older Women and Men
When you're over 60, it's common to be widowed or divorced. While each circumstance has its own set of difficulties, you need time to recover and go through the phases of sorrow. The grief that follows death is unbearable. Life may never be the same again.
It isn't always the soul-crushing personal misery that a divorce can bring. A long and tumultuous divorce or affair can leave you with unsightly traumas and low self-esteem, naturally. Divorce can result in individuals erecting barriers and hating their ex-partners. Death, on the other hand, can force people to switch off. Both loss and separation present significant emotional challenges. You may lose track of who you are after having been one-half of a couple.
Find out who you are. Rekindle your feelings for yourself. Until you can be willing to entertain the idea of finding true love at 60, you need time to recover. Here are some pointers to help you locate that special somebody if you're prepared to move ahead.
The Rules to Dating Over 60
The guidelines for dating beyond 60 are a little varied, but one thing is certain, you must know what you're looking for in a companion.
Make a list of everything you desire in a companion whenever you feel able to embark on your first encounter beyond 60. Releasing your vision list out to the cosmos may seem stupid, but it has supernatural powers.
Also, it's been a while since you've dated, potentially years, so why not consider what you value most in a companion? This isn't the first time you've faced a challenge. And finding the perfect person is preferable to finding just anyone.
Be Selective When You Start Dating
You don't have to tolerate somebody who doesn't meet your criteria if you're looking for a man or woman over 60. Your time is unrestricted. You are not past your prime.
There is no such thing as an appropriate age for a relationship, so don't be scared to say farewell to someone who isn't suited for you. Being single is preferable to being with the incorrect individual. That is a waste of time. Be picky when re-entering the dating scene and meeting women and single men.
Avoid Getting Discouraged
Let's be honest. If you're dating after 60, you're likely out of touch. What's the big deal? Who gives a damn?
When individuals rejoined the relationships world, everyone over 60 had never done it before. Patience is required. Every date is an opportunity to reclaim your self-esteem. Consider each encounter as a teaching experience that can help you have better upcoming dates.
There's a reason why it's said that you have to meet a lot of trolls prior to meeting a prince. There are many trolls in the world. Snakes Trolls, frogs, and swine are also included. Keep it in mind when you're on a date. If that doesn't work, try something else.
Know The Right Places to Look on The Dating Scene: Including Online Dating and Dating Sites
There are numerous dating websites for seniors over the age of 60. What, are the finest dating sites for people in their sixties? There is no proper answer because it all depends on what you're searching for, but you could start with Silver Singles, Match.com, as well as eHarmony. These sites contain many women, younger men, and older men looking for love.
Internet dating apps, on the other hand, aren't the only method of meeting new people. Relying solely on the online dating scene can make you uncomfortable if you are not used to dating online. Take a course, volunteer at a charitable organization, seek a part time job, local organizations, and religious institutions are all excellent venues to make new friends and connect with people.
If you go into these locations with an unbiased mind and heart, you may notice that there are more chances to meet new individuals. Don't go to a coffee shop and spend the entire time dating men staring at your cellphone. How can you have a successful dating life if you have no idea who's surrounding you? Gaze up, look about, and be in the current moment.
When you're ready to start looking for a partner again and share private moments of your life, let your buddies know. This could sound clear, but just due to the fact that you are single, not everybody may take the opportunity to set you up.
Your friends may not want to pressure you into courting again after a broken heart. They could not even bring it up since they don't intend to upset you; after all, they are your buddies. They can, however, be the first to recommend you to their acquaintances, single relatives, and colleagues and find you a quality man or woman when you decide that you are comfortable for a relationship. Who better to find you a good match for life?
The Bottom Line
Self-confidence is the key to finding the right person. No dating app can help you get into a committed relationship unless you are confident and learn from your life experience. Dating after 60 is a learning experience and you may meet many potential partners before finding romance. The whole process should be exciting and age difference should not be something that deters you. If you meet a younger man who is everything you are looking for, do not be afraid. Not everyone you meet is the one; however, every first date can be an experience through which you learn. Get started dating today and find your perfect partner!