The dating scene is difficult to navigate at any age but can become even more so when dating later in life. This is because people are confused as to where to start. Should they do online dating? Do dating apps work? How do you get into a serious relationship through a dating app?
Well, this post will give you the best dating apps and advice that you should know before you start dating in your 40s. Yesterday, I spoke about dating over 50.  However, it is essential to remember that whoever you meet online may not be the same person in real life, so proceed with caution.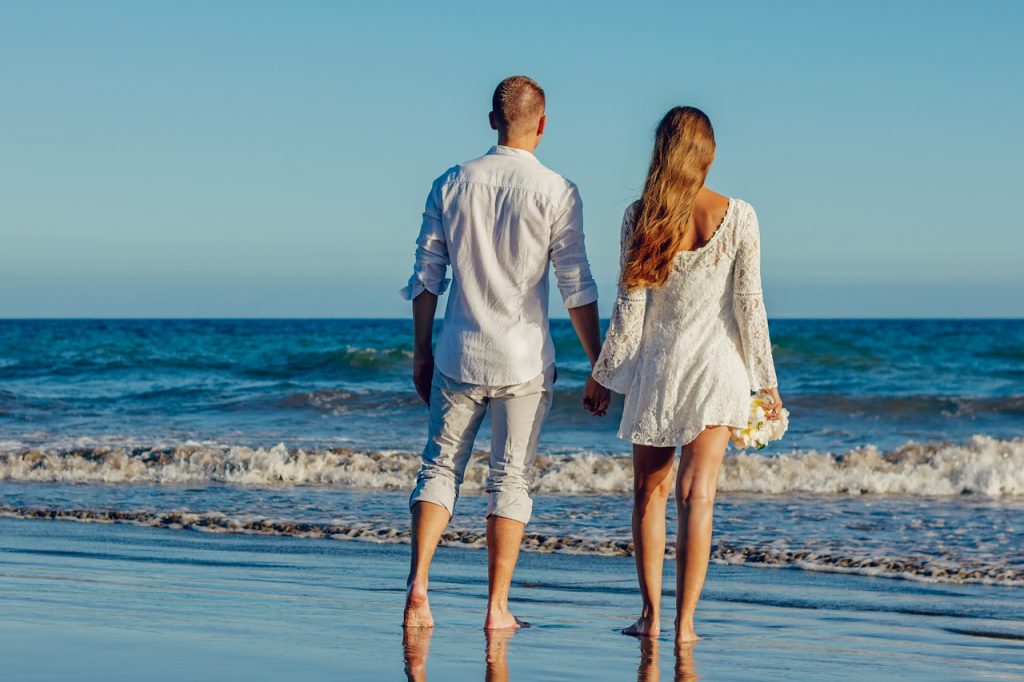 Online Dating Apps
Bumble
Bumble was founded by Whitney Wolfe, who is also a co-founder of Tinder, another dating app that is very popular amongst the younger generation. This dating app was made to give single women more control over who they wanted to message. That's right, and this is the dating app where women need to send the first message. There are over 50 million users on this app, so there are potential matches for everyone who signs up.
Hinge
Hinge has tried to make internet dating focused on people building a new relationship for themselves. It has made the adult dating game more relaxed because users can 'like' or comment on stories or photos in another person's profile. Also, people are now able to send voice messages to each other. This was one of the first dating software to do this, and many people have liked it. It is no surprise because then, people know what someone is going to sound like before their first date.
eHarmony
Everyone has heard of eHarmony because it has been around for decades. It was started by a clinical psychologist who wanted to create a website about compatibility and less about looks. This is done by people answering 70 questions about their likes, dislikes, and desires.
Afterward, they are matched with people who are deemed compatible. It has also been noted that eHarmony is responsible for 4% of marriages in the United States, and its marriages tend to lead to fewer divorces.
Tips for Your Dating Life
When dating in your 40s, it is vital to keep a few things in mind before jumping straight into the deep end.
Choose Your New Partner Wisely
Many people are beginning to delay getting married, and that could be for many different reasons like gaining life experience or working on their financial stability. Either way, people want to wait until later to get married. However, that does mean that this may be the last relationship before death.
The older anyone gets, the closer they are to the end of their life, so it is essential to pick the right person who will lead to a full life. Make sure to think about your deal breakers before jumping into marriage. Also, be aware that people will be showing the best version of themselves on a date, so it will take a few dates to learn more about a person.
Both People Should Want to Date
Speaking of dating, both people should be ready to date. There is no doubt that you and the other person have past experiences with other people. That is normal, but each person needs to have moved on from those experiences and now be on the same page as you for this relationship to work.
Many people can usually get a sense of whether people have moved on from their past relationships, but it may take a few months to figure it out. This is because the beginning stages of dating are fun and filled with many different activities, but do not get blinded by these moments.
Wait to Introduce Them to the Children
If you have children, it is better to wait to introduce your new partner to your kids. This is because it takes time for everyone to accept that their parents have now separated. A relationship expert has said that it can take children at least two years to get over any sadness, anger, or other emotions connected to the divorce.
It is better to speak with your family about your new relationship before bringing your partner home. Be honest with them and tell them what you admire about them, so they better understand who you are with. Also, tell them your partners' age. This is only because many children have different opinions on what age group their parent should be dating, so if you are dating someone closer to their age, then they may not accept this new relationship.
Set Boundaries When It Comes to Sex
It is tempting to jump into sex quickly because there is that desire to be with this new person. However, it is essential to keep boundaries for sex because that is the best way to build a strong foundation for a relationship.  However, people sometimes look for that on apps intended for quick hook ups.
When people do this, they receive passionate lovemaking instead of just a fun time that will end quickly.
Be Yourself
It can sound cliché, but it is essential to be yourself when interested in someone. This is because you want to find someone you can love and who can also be your friend. Successful marriages and relationships are between two people who like and love each other, and the only way they get there is by being themselves.
Every person should have the confidence to show their unique qualities that set them apart from everyone else. This will help people of all ages fall for the right person who does not judge them.
Conclusion
Dating is scary at any age, but it can be even more daunting later on in life. You now have more life experience that will tell you whether someone is good for you or not. If you feel stuck or confused about the person you are talking with, talk to friends for support.
Finding love will take time, and it can be hard work at times, but the process allows people to attract the right person.