Getting back in the dating scene can be pretty challenging after you turn a certain age, but you shouldn't let this keep you from enjoying your time with someone who loves you. Anyone at any age can find a new person to date, but you should know that things are going to be a little different than in your 20s. People in their 50s look for different things, and they don't like to play games with their significant other anymore, as they're usually looking for a more stable companionship.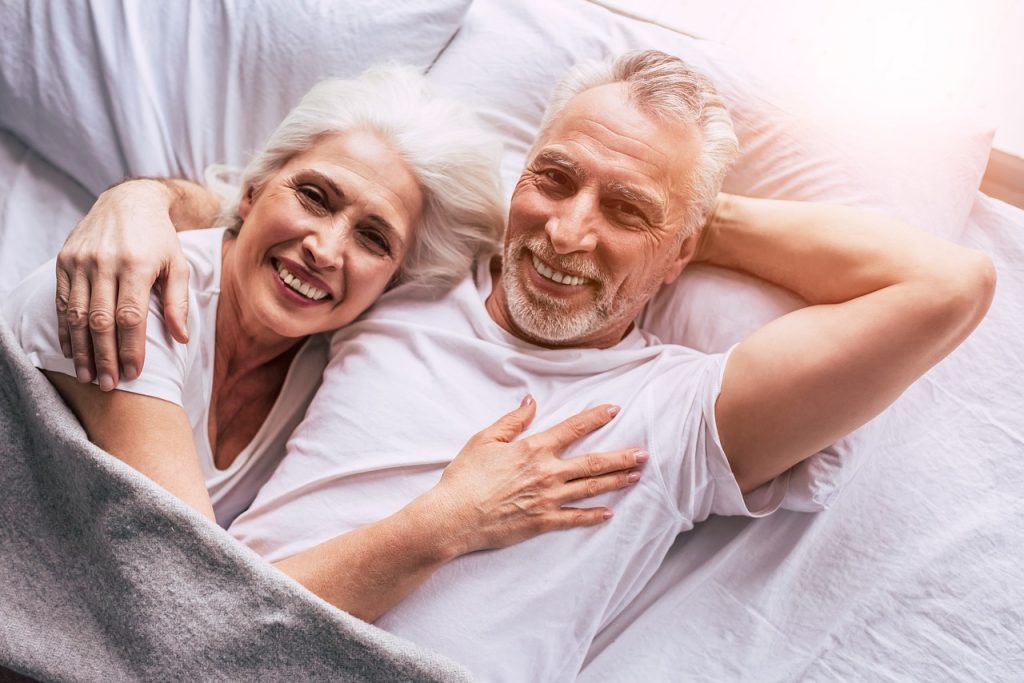 Don't worry if you feel a little lost. The most important thing is having fun and enjoying yourself while you meet new people. That's why we created this handy guide about dating when you're over 50. Keep reading and learn how to lighten up your dating life!
Is Dating Harder in Your 50s?
Some would say so, but that's because dating rules have changed over the years. In your 20s, you would probably meet people through mutual friends or at a place in common. When you're over 50, it becomes a little more challenging, as it's trickier to find places to meet singles. It is normal to feel insecure and that you may be a little rusty in the dating game, but the truth is that the vast majority of people your age feel the same way, so you don't have to worry about pretending to be something you're not.
The chances are that if you just let yourself flow and be natural, you're going to have more fun and successful dates. Even if you have emotional baggage and don't feel comfortable entering a new relationship yet, you can still enjoy some casual 50s dating to meet like-minded people. There's a place for everyone here!
Settling Expectations
The first thing you need to be aware of when you start dating again is what you want to achieve. Perhaps you're looking for a new serious relationship, or maybe you just want to hang out and have fun. This way, you can search for people who are on the same page as you and avoid misunderstandings.
However, you also need to settle other expectations, such as if you're looking for a financial partner or how emotionally available you are, even if you would like to have sexual encounters or not.  (For that, there are hook up apps!)   These can also be good conversation starters, so your new possible partner can understand you better.
Small Talk
Small talk is a scary subject for people of all ages. This isn't different when dating over 50, especially on dating sites, as talking through text messages can be pretty confusing, especially if you're used to hearing people's intentions through their voice tone.
However, this doesn't have to be this way. Dating sites are only there to make your life easier and make your dating pool wider. Therefore, if you want to tackle this problem, a good tactic is to think about the subjects you're interested in and find out if the other person likes them. Moreover, on the best dating sites, you can filter out people depending on their interests.
Online Dating Over 50
The online dating world can be pretty scary at first. Logging into a dating site and texting strangers isn't what we were used to do when we were younger. However, take our dating advice and let us help you understand better how dating apps work.
Firstly, you need to check out many dating sites and settle on the one that feels more reliable to you. Once you do that, you need to create a profile with your best pictures and a brief description. You can also select your age range, so the dating site only shows you people around that age.
Then, you can start making matches. You're going to see several other profiles of like-minded singles over 50, and all you have to do is select the ones you're interested in. If they're also into you, then you can begin chatting and even meet up in person.
Keep in mind that a dating app doesn't have to only be for mature dating or finding a long-term relationship. It can also be for finding friendship in other members.
Offline Dating
Dating nowadays isn't only done through a dating site, as it is also important to have some real-life connection with your potential partner. Plan out your first date somewhere you both enjoy, and make it simple enough so you can have some heartfelt conversation about yourselves. Other fantastic date ideas are doing something more dynamic, where you can comment about the activity and even laugh together.
This is the perfect moment to ignite romance within the couple, and who knows? Maybe you even get the chance to explore new feelings and experiences that you haven't before. Drop your expectations and let yourself enjoy the time in your potential next relationship.
Handling Rejection
Being rejected is always difficult, but it is rarely something personal! Sometimes you just don't fit in with someone, and that's okay. It doesn't mean you aren't ever going to meet someone who you can be with. Actually, it means that the other person appreciates you enough to communicate that you're not what they're looking for.
Moreover, you don't have to be afraid to reject someone. Just try to be as direct and honest as possible. Ghosting is a terrible thing to do, and the other person deserves your honesty.
Bottom Line
Dating experts have studied dating over 50 for years, and they've all determined that the reason it seems so hard is due to people feeling unsure or awkward about how to begin. That's why you may need a little extra push to get yourself out there. Don't forget to use a trusted dating site to check out your potential matches, and remember, not everyone is going to be your cup of tea, and that's okay!
Moreover, don't be afraid of letting love find you again. It is a beautiful feeling everyone deserves to experience.