Dating Factory is fabricating some nasty scams, never admitting that it applies dishonest practices to its hookup websites. You have to know to read between the lines to be able to disguise them for what they are. They do give subtle hints, though, even if you read only the Terms and Conditions, but if you delve a deep deeper into how they use the sites, you won't need any additional proof. From what we've seen on one of their products called CasualDating4U.com, we have no doubts all they do is fake websites!
Why is CasualDating4U.com a Hookup Scam
CasualDating4U.com doesn't explicitly state that it uses fake profiles to impersonate real women. We are not sure if this is better since naive people who don't check what they sign up for can really get into the deep end. Now, all these refrainings from responsibility, such as the statements that they provide no dating guarantee whatsoever do give a message if you are willing to hear.
No Guarantees that You'll Meet a Real Person
What would you do on a dating site if you didn't want to hook up? Buy tomatoes? Well, it seems that Casualdating4U.com likes to sell you ketchup for real tomatoes because they provide an imitation of a website with no real people. If you carefully read the site documents, you'll notice that they will collect your information and use it on their other service while offering no guarantees for getting anywhere with your hookup intentions. You also have to watch your own back as there is no way of ensuring your privacy.

But that's not the key problem for this site neither the main proof of the scam. First of all, you'll get tired of seeing this prompt whenever you want to perform an action to communicate with a girl whose profile you like: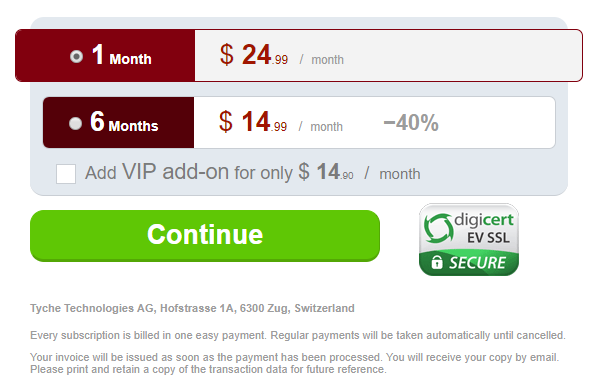 As you can see, nothing comes for free on CasualDating4U.com. Yes, you sen winks and flirts, but if you want to respond to a message or browse the full member gallery, you'll see that it comes at a fee. Not only do they use fake profiles but they also "offer" additional help in terms of a special position on the website. This will, namely, bring you greater success because you'll get access to priority service. In essence, all this is just a cover-up for ripping you, even more, when you don't get anything with the basic membership.
Proof of Fake Images with Google "Search by Image"
Now, here is a real proof of where the girls on CasualDating4U.com come from – from genuine people on other web locations! After you register, you'll start receiving notifications from the so-called "girls interested in you. However, they are not at all real women. We've browsed the member gallery and checked the profile photos of the girls who sent messages. Guess what? Their photos belong to other women and are stolen from the web! Who knows – maybe the same thing can happen to your own image because you give an exclusive right to the site to do that as you register!
Here are the two sample photos – one is from an Indian celebrity and the other is from an Australian artist: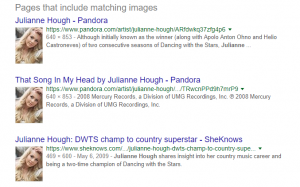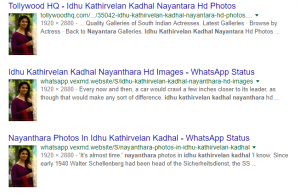 Price Tag
1-month membership is $24.99 a month
6-month membership is $14.99 a month
Extra VIP services cost $14.90 a month
Busted or Trusted?
We definitely think that CasualDating4U.com shouldn't be trusted. If you need additional proof, just go ahead and sign up for the basic membership. It won't cost you anything and you'll be able to check all these facts by yourself. Whatever you do, make sure you don't purchase anything because it will be money poorly spent!