Guys often lack ideas on what to do on first dates. They keep it standard by organizing the date in a bar or a club and wonder why they don't have great results the first time.
How to Organize the Best First Dates
With just a little imagination, you can turn any first date into a success. Use some of the unconventional ideas presented in this guide and you will definitely get laid on your first date, more often than not. Surprises work well and add that special zing to the date night which just might make your date excited and willing to have sex right from the start.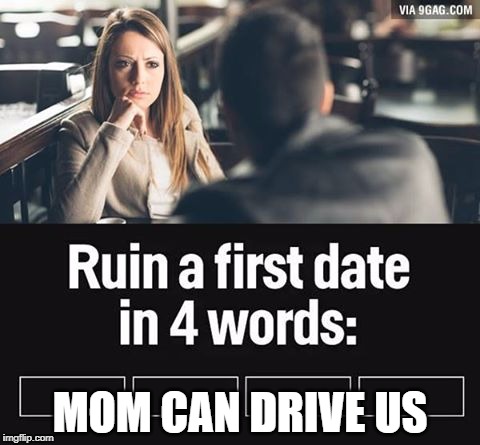 Rides in an amusement park.
This is a great idea if you like to keep it casual and don't want to go out for drinks. Sometimes, people just don't like drinking. But they do like to raise the adrenaline. And what's better for that than some amazing rides in an amusement park? Did you know that any excitement can get your sex drive going? All that blood rush and laughing from the up and down motion can get you laid for sure.
Visit an art exhibition.
Even if you live in a small town, you can find some art event that can make a lasting impression. If you really can't find anything, look for dates when guest artists come to your town and arrange the hookup around the available dates. That will really put you into her special books as it shows that you have thought of the date in advance. If you don't like planning, check the city museum. A tour with an intelligent story will do the trick – some girls really like talking smart staff
Dance away a salsa night.
OK, it doesn't have to be precisely salsa, it can also be rumba, samba or bachata. Even better if you find a place that is not a nightclub, but more of a dancing studio. In a nightclub, you can get lost in the regular night out experience. In a dancing studio, and if you pick the music right, there is almost a hundred percent certainty that the night will end in sex. All that tight holding and rubbing is nothing but an innuendo to sex, so why don't you start it on the dance floor?
Go to a music festival.
Check out the local listings to discover a festival guide for events in the vicinity. Your town might be not that much action, but you can check nearby options. A ride in the car to take her there can be an excellent warm-up. If you live in a big city, the choice is much easier. Just be thoughtful and go for something with a bit of taste, you don't want to end up on a heavy metal gig unless you know that the girl you are with is into that!
Outdoor adventures.
Open-air festivals are not the only outdoor option. If you know that she is in for some running, hiking or cycling, ask her out in a casual way. She may be really impressed that you have taken the time to organize something unique where you can share one-on-one conversations and spend time in nature. Nature can be a great location for bonding and quickly share a connection that can turn into a great evening. All that oxygen in the blood will need to be spent somewhere!
As a bonus tip, you can always hit the gym – that is a great place to get into talking about the body and what a good shape does to your confidence and to your sex drive. Many girls like feeling good about themselves and this is why they work out. Just follow tips and you will be quickly in for some hot sex date nights.