A few of the escort providers I've seen offer all types of escort services, inclusive of various categories. For Sugar Babes International, you will immediately see that it works with female and male escorting services. This means it's not a casual dating site! You won't get free sex as all escorts have published their rates, loud and clear on their profiles. Rates are not that high but they still do exist. I've included more information in this Sugar Babes International review so that you get a better idea of what to find here. It won't be free dates, that's for sure!
Sugar Babes International Review: Escort Details
Among the different escorts (male and female) you get to meet porn stars. However, the site warns you that won't necessarily get a great pornstar experience if you meet one of those girls. To see more details about the meetings, you need to click the girl's profile and read what she offers.
One of the most important information about the girl is open-mindedness, which says about how much is she willing to experiment and compromise with your needs.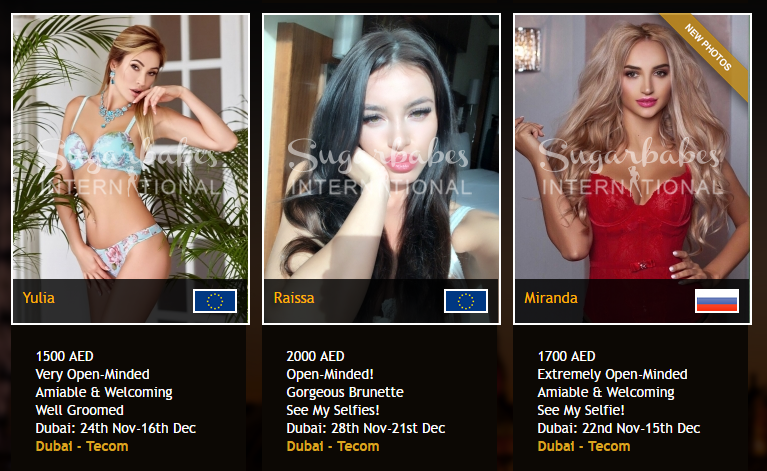 Naturally, there are other types of escorts, too, including professionals, semi-pros and even people who've found themselves there by accident. I guess this means they are there to see whether they can earn a quick buck! At least I hope that's what it means. Otherwise, it sounds very fishy and not very credible.
Hookup Locations on SugarBabesInternational.com
Most of the girls are located in central London locations, although the site says it works internationally. You can meet nearby girls by browsing locations and by searching on the profile of the girl you like. Each has the main area of operations listed. But there is also a tour calendar so that you get to meet a favorite babe when she travels to your area.
Can You Rely on Profile Info?
The website functions as an escort agency. It includes contact details for the general site. This is the only way to get in touch with a particular babe. Don't expect to meet them in person for free! You can use the escort agency phone numbers and Whatsapp contact details. Separate numbers exist for the UK and for international escorts.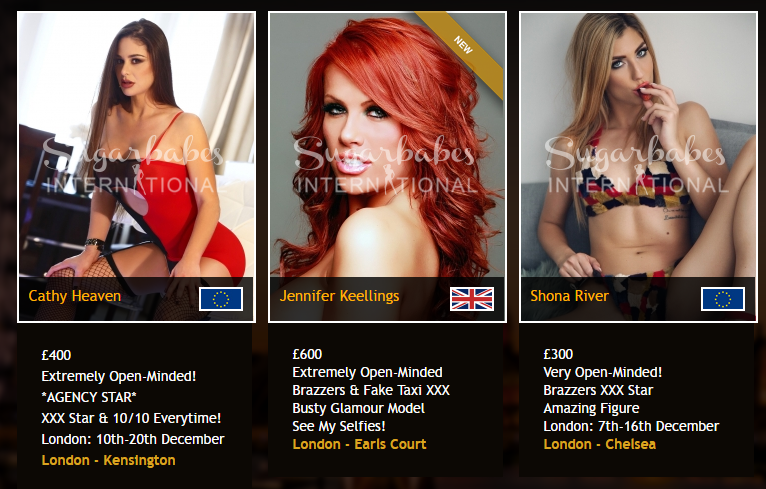 Babes pics are hot, but that doesn't mean they'll reflect reality up to 100-percent. If you fall for the hair, makeup, and lingerie trick, you can be sorely disappointed when you meet the chick in person. That's why I always prefer browsing real casual dating sites.
The girls don't retouch photos, at least not that much as pro escorts do. And you can meet them for free and be your own judge whether the girl is worth more of your time and resources. On most escort websites, including Sugar Babes International, you won't have the chance to get free meetings. Many look for deposits and percentage of the main fees, especially if you are dealing with an agency.
What's the End Deal?
Sugar Babes International is your typical escort agency website. I can't say a lot about its international efforts because of the girls who participate. The majority are in the London area, and if you are looking for some specific region, you'll need to pay more for booking and travel expenses.
After writing this Sugar Babes International review, it becomes obvious that you'll need to pay a lot. It can't be compared to free hookup sites that genuinely charges nothing or very little. Therefore, be your own judge of how to find the best online sex. You probably know what's my preference!
Other London escort agencies to avoid like the plague:
If you have any other questions, just reach out to me via the contact form and I'll gladly help.