NaughtyAvenue.com is a creation of Norfex, which haven't shown up a lot of credibility in the adult dating website world. We have seen this scam so many times before, that we are for sure not expecting anything better this time. This hookup site has so many ways of ripping you off, that there is hardly any free space left to find someone for a date. Watch out your steps as the scam is hunting for you whenever you relax!
Naughty Avenue Site Review
As mentioned, the only thing that is genuine about NaughtyAvenue.com is the front page. Otherwise, you are not looking into much potential for finding casual dates. How could you, when all that it is there are just fraudulent activities which lurk from every corner? You'd better get used to these tricks by Norfex and the accompanying brands and hookup sites that belong to them. It will make things much easier down the way and help you stay away from further trouble.
Why is NaughtyAvenue.com is a Faulty Dating Website
There are plenty of reasons for concern on NaughtyAvenue.com. Let's start seeing what is included in the scam!
Premium SMS Charges and "Date Booster" Packages
Two very important warnings you should keep in mind while deciding whether to register or not are related to special commercial packages, such as the paid SMS deals and the Date Boosters. The premium messaging is nothing else but a way to keep your money out when you use SMS chats to communicate with other users. The Date Boosters, on the other hand, are a hidden and hideous ways to sell you the same site for new money. If you see below, NaughtyAvenue.com sells the same content under different website names. Does this mean that if you get an additional booster, you are paying for the same product twice? Well, what else would it mean?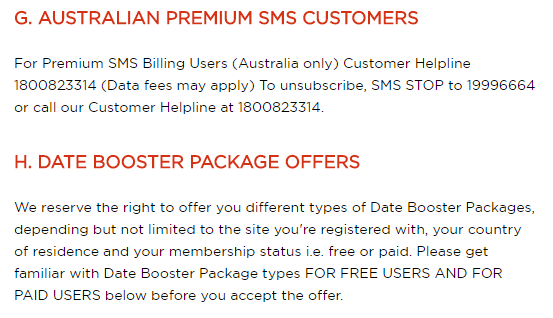 As a third warning, please be careful when you are getting the NaughtyAvenue.com hookup app because it can cost you extra money in the long run, due to the additional costs that need to be paid in the app stores.

NaughtyAvenue.com Sends Auto Messages Called Activity Alerts
Activity Alerts are fake automated messages that are made by software with the intention to entice users into getting a paid subscription. This is how the scam works. You need to register, then you start getting the sexy messages in the form of activity alerts, but you cannot reply or even read them unless you get a paid membership. well, nicely done NaugthyAvenue.com, pulling someone in just for the sake of getting an upgrade for fake conversations!

NaughtyAvenue.com Works with Duplicate Content Across a Network
This scamming network uses your data to distribute your profile in more than fifty or sixty hookup sites, at least that is what we have found so far. God knows how many else we are going to reveal while investigating online dating scams! Not only will you not earn your privacy, but it will be used to promote the business interests of NaughtyAvenue.com!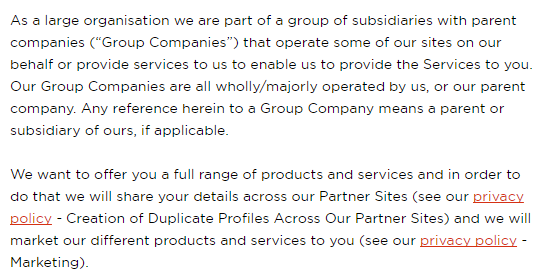 Price Tag
$4.07 for a three-day trial
$34.37 for a one-month membership
$59.97 for three-month membership
$95.94 for six-month membership
Busted or Trusted?
With all well-known rip-off methods associated with the dating company scammers Norfex, NaughtyAvenue.com will definitely take you to some wild roads where you won't be able to find your way back. If this sounds like an ominous horror story, trust us that it will affirm such status, once you see how much money has spilled out of your pockets for various non-existent products and services on this con dating site!