I find it hilarious that some fake hookup site like FitSluts.com uses names like these, sounding like porn sites that often play out with the gym scenario. It was immediately evident to me that this is another version of the Nautell dating site scam. I didn't need to investigate for too long when I saw the screen with multiple female profiles that they use on many of their scams with fabricated profiles and expensive subscription rates.
Authenticity
This is one of the Nautell fraud hookup apps that asks a set of weird questions to let you know if you qualify. You need to fill in this ridiculous survey for hooking up preferences and then agree to following a set of rules for adult personals and respect other members on the site, such as:
Keep it private and don't share details about people on the site you may know

You have a habit of practicing safe sex

Respect all other members in general
Why is FitSluts.com Not a Real Casual Sex Site
FitSluts.com is a Nautell hookup site.
Without elaborating too many details about the way this adult personals company works, you can learn more by looking for the tag "Nautell" among the reviews presented on Adult Dating Patrol:

Love stars are included in the free registration.
They are mentioned in the Terms and Conditions but they are all over the site.
Love Stars Proof #1

You can find them among the profiles that send you messages, Just look at Megan that sent some sweet texts until I performed a search on her profile and found out that she is a Loev Star. Watch out for the letters "LS" on the second photo below:
Love Stars Proof #2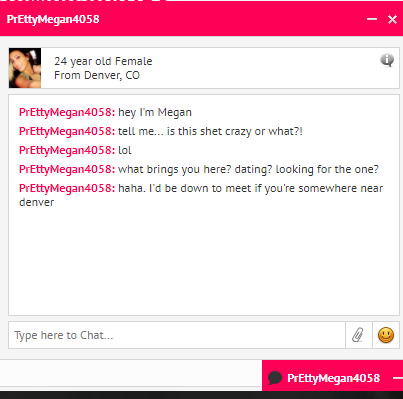 Love Stars Proof #3

The customer is burdened with extra costs responsibility.
All transaction and bank unforeseen fees will be supported from the bank accounts of the members: "You are responsible for all costs associated with your use of your selected payment method including, for example, exchange rates, transaction fees, interest, and other fees charged by your credit/debit card companies and banks."
Credit card preauthorization is just another name for payment for casual sex.
"Credit card users may be subject to a preauthorization. The preauthorization is not a charge to the credit card. However, the then applicable monthly subscription rate may be reserved against the Member's available credit card limit."
This site for hooking up will sell you bonus features, cams and XXX content.
The sidebar, the top menu and multiple annoying ads will bomb you with unnecessary content that doesn't have anything with hooking up. It is only a way to sell something new: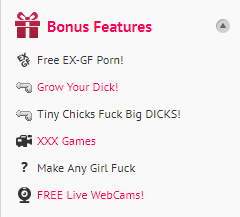 Price Tag
3-Day Trial is $2.97, then renews for $39.95 per month

3-Month membership is $24.95 Per Month, billed in one installment of $74.85

6-Month membership is $19.95 Per Month, billed in one installment of $119.70
Busted or Trusted?
Let go of any expectations that you will have a success of any of the adult dating sites owned by Nautell. If they were so successful, they wouldn't have created hundreds and thousands of the same fake stuff just to catch as many new aspirants as possible. Keep your money for well- behaved and real hookup apps.