DelightSexy.com is an online dating scam that works with several ways to pay for them. Beware – they are not free. Don't expect delightful and sexy hookups for free. In fact, if you get any, they will cost you a lot! Do not base you registration decision on the free registration – it doesn't deliver what you are looking for unless you are prepared to pay a lot – if then. I have witnessed the company that works behind DelightSexy.com – Nelfor in many other adult dating scams.So, I had a reason to believe this was once again the same scam. It turned out I was right!
Authenticity
Does DelightSexy.com deliver what it says it does? Will you get all those cute fast dates for free? Nelfor has proved to be a huge scam in the past. So, let us look into the flashy promises of DelightSexy.com and see if they hold some truth:
Online dating without effort. Only in fantasy land! Here, it will cost you a few benjis.
Best online dating and love adventures. As a marketing tool, a good word is a truth. But where is the proof?
Meet flirty people in free online dating chat. How on Earth do they say that the chat is free? There are fees for the chat, for the SMS and additional date boosters!
Here is a proof of the fact that DelightSexy.com is a member of Nelfor. (Do check other reviews related to Nelfor services on Adult Dating Patrol to confirm your suspicions.)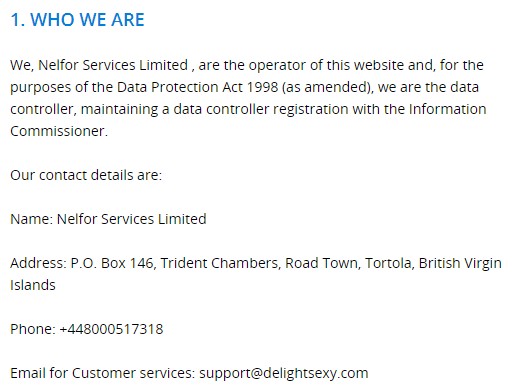 Why is DelightSexy.com a Fraudulent Dating Site
Let us look how will DelightSexy.com find ways to steal money from you if you are not careful.
DelightSexy.com Sells Unnecessary Services to Rip You Off
Not only is the basic subscription not free, but there are multiple bits and pieces where this fake hookup site invents new extortion methods. For example, check out the premium SMS deal for Australian customers and the date booster extras. It seems that this site has no limits at all! if you read more in the T&C, you will notice small charges for checking your credit card and different amounts for the fees on the credit card page: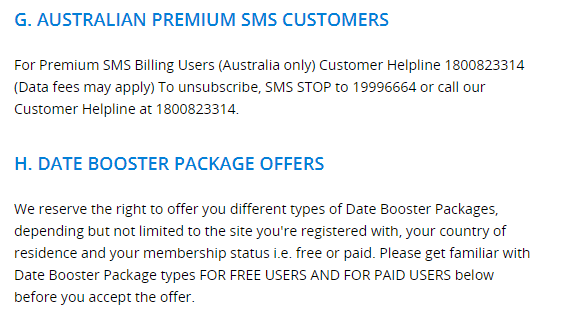 Your Profile Will be Duplicated Across Partner Sites
Nelfor works with multiple partner sites. When you join, your details will be automatically used for increasing the membership of users on other partner sites. Don't be surprised if a friend texts you and informs you that you are a member of an adult dating site you had no idea about!

Your Facebook Profile Can be Violated
Some users decide to join using their Facebook profiles. If you are not aware of the permissions you are giving to DelightSexy.com, the time for awareness is now. Go there and check if the hookup app has all permissions for your Facebook profile. As you can see below in the snippet, you are giving it all for free to DelightSexy.com as you join. Your photos, your location, your network of friends – all can be exposed when you don't want to!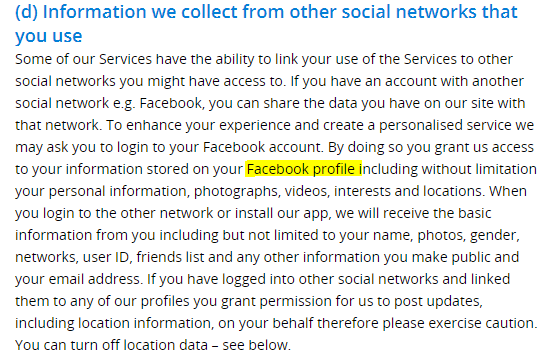 You Will be Working With and Overall Poor Security
There are no guarantees for your personal security on DelightSexy.com. Just look at this! On one hand, there is monitoring and collection of your profile information, and on the other, you are no protected in any way:

DelightSexy.com Uses an SMS Chat Feature for All Users
If you are a down-under user, you are double-baked. Will you be charged for both offers of SMS packages? It seems so. Although I cannot claim this for a fact with 100% certainty when the subscriptions are unclear, anything can happen!

Price Tag
The charges presented in the T&C:
$4.07 for a 3-day trial version
$35.64 for a 1-month membership
$59.79 for a 3-month membership
$93.86 for a 6-month membership
The charges presented on the credit card page:
$4.24 for a 3-day trial renewing at $39.99 a month.
$19.99 for a 1-month membership.
$81.39 for a 3-month membership.
$137.06 for a 6-month membership.
Busted or Trusted?
Nelfor is once again using the same fake steps to sell you plenty of useless garbage. Do you want to pay over $50 a month for a non-secure website that will misuse your Facebook data? I didn't think so. It has to be hundred times better to know these facts in advance, instead of feeling sorry and kicking yourself for not knowing them on time.