The easiest way to find someone who wants to get laid in a jiffy is if that someone lives nearby. It is no wonder that most adult dating websites use location filters to help members search by location and use the convenience of short distance travel. LustyLocals.com says that it is the right website for "getting lucky" helping you get laid by using a simple sexy chat application that takes you to your closest match in a very short time. I know for sure that what is said may not necessarily reflect the truth, so I am doing this research to help you find out the truth behind the claims.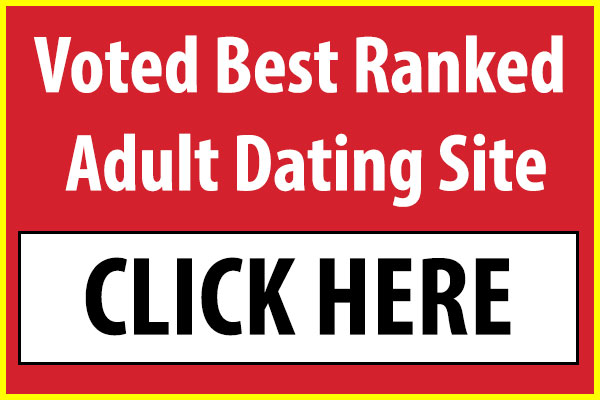 Authenticity of Lusty Locals
Well, it was not long until I got to the discovery that LustyLocals.com belongs to the Bulova network, another fraudulent and expensive dating service which uses fictitious profiles, fabricated messages and does not provide security to its members. For all that it charges (almost 25% more than the average) you would think LustyLocals.com is into some serious quality business offering more than the regular offer you are used to seeing on other apps. But wait, there is a catch – not only does this site use fake messages and profiles, but also duplicates profiles and charges extra for an iTunes application. Let's check my realizations concerning LustyLocals.com.
Why is LustyLocals.com a Fake Dating Website
LustyLocals.com can amend regulations at any time.
If you think that you are going to get an email for any changes to the site Terms of Use or the Privacy Policy, you are wrong. That is the normal way of regular businesses. You are not even going to get that prompt that shows up at the top of the browser on sites the first time you visit them after the initiated changes. It is up to the customer to constantly check changes – this for sure sounds like a scammy drill that can incorporate anything they want at any time they want.

Users get automated messages sent in bulk packages.
To make the site look more active and to simulate real conversation, thus cajoling users into getting an upgrade, LustyLocals.com uses a computer-generated system of sending bulk messages to multiple users at once. The content is set previously by the system software and includes catchy phrases and messages that can make you think you are talking to a real person, when in fact, you are talking to a bot.

Renewals are automatic and separate on iTunes.
This site has adjusted the service for use on Android and iOS and has prepared a separate application which – guess what – also has a separate price! Yes, whenever you renew, you not only need to keep an eye of the basic subscription but also visit the stores to check for any changes in the application product. Also, you must cancel the renewal 3 days ahead, which means that you don't even get a chance to cancel the first month because the trial lasts only 3 days:

LustyLocals.com has a long series of poor reviews.
In as much as I want to think that I play a special role helping you find a way out of the scams, there are other people on the net, too, who are looking for fake service providers. And I am happy that they exist because they actually serve as a great support when I want to check and double-check facts. In the case of LustyLocals.com and most other Bulova products, there is no doubt that we are dealing with poor quality service: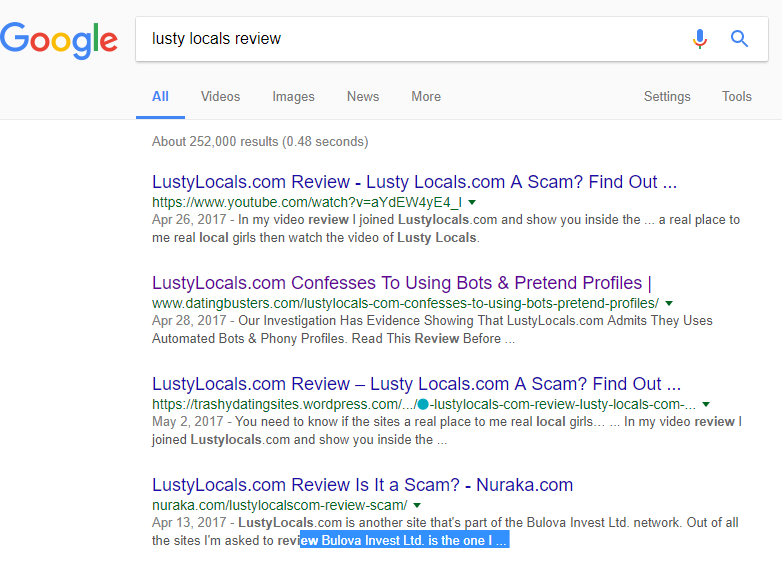 LustyLocals.com does not apply any security checks for its members.
Although no one can guarantee what a person is really like, most dating sites use some sort of security methods, mechanisms or checks to assure the rest that they have at least went through one initial check. Well, LustyLocals.com is not among those services – it won't do anything on your behalf.
Price Tag
3-day trial is $4.98
1-month membership is $34.99
3-month membership is $59.97
6-month membership is $95.94
Busted or Trusted
Do you really need me to explain myself why I don't trust LustyLocals.com after presenting the comments above? If there is one thing that is true on this website, that is the motto on their landing page: "Get Ready to Get Lucky!" You are indeed lucky when you read the inspections produced at Adult Dating Patrol. We don't want you to get duped – we want you to get the best deal of local casual dates possible. And that is not the option on LustyLocals.com.
Better Than This…
If you want to actually get laid, then any of these listed below are definitely better than the site review you just read – trust me!