We have been preparing for a while to take a tour of HornyMatches.com. Following your requests and reports, we put the site under investigation to find out if false claims are true. The saying "Where there is smoke, there is fire" has never been truer. Even if you don't read this full review, you will easily discover similar alternatives online. In any case, we registered, checked the Terms of Use and the Privacy Policy to see what you are putting yourself into. On top of that, we did a subscription research and checked upon site security.
Authenticity
First and foremost, HornyMatches.com exists only on the opening screen. Once you scratch beneath the surface (meaning register and start checking the member' directory) you will uncover the truth – the members of HornyMatches.com are the same members of LocalBooty.com. Local Booty database serves as the directory for other fraudulent sites, too. Here is the signup screen that shows up after registration is complete: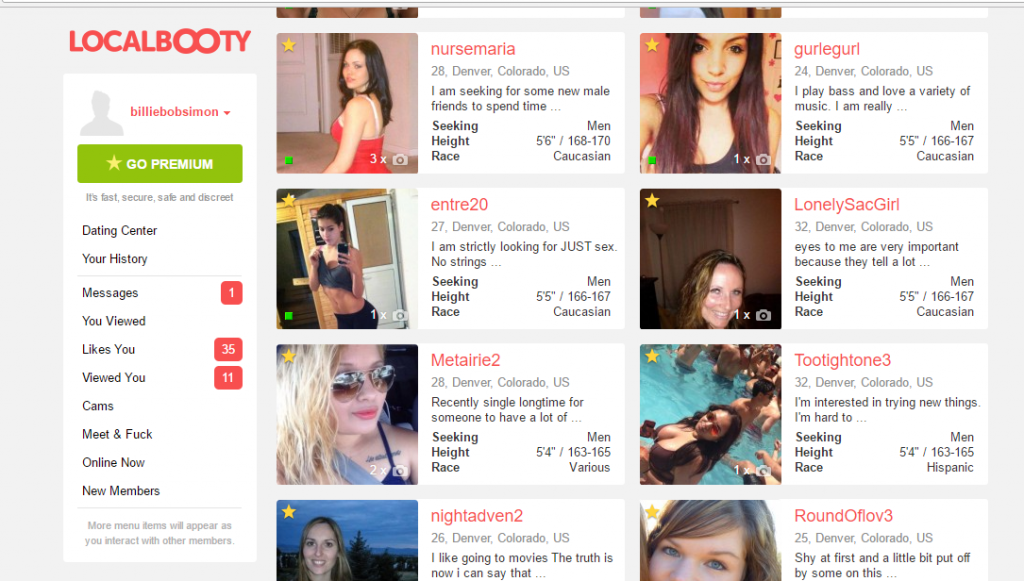 Why is HornyMatches.com an Illegitimate Dating Service
Aside from being just a subsite of LocalBooty.com, you can rest assured that we checked other resources as well. Let's go and inspect those moments one by one:
There are plenty of poor reviews on HornyMatches.com.
Not only there are several poor reviews on dating sites, there are numerous complaints from unhappy consumers. Sites that work on collecting consumer's information include negative experiences from scammed customers. If you have time to follow these links and click them one by one, you will uncover even more about the fraudulent workings of HornyMatches.com.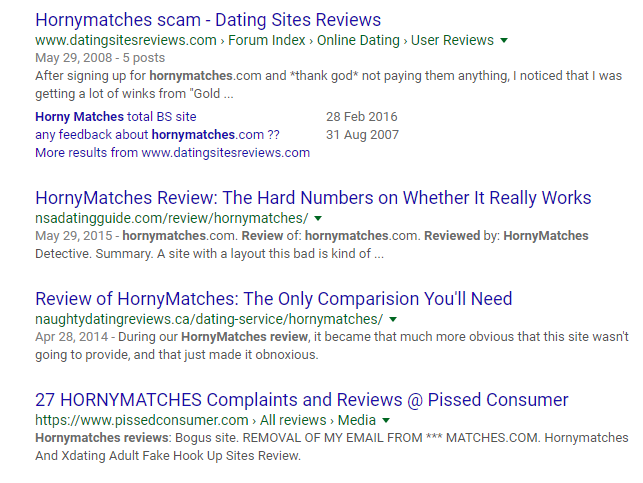 Your personal safety is not guaranteed.
Normally, you cannot expect from an online dating provider to be your 100-percent protection from online dating risks. However, when you are personally accountable in full for your actions, you cannot feel especially comfortable to date and lose your restrictions. By registering on this site you are actually accepting the site Terms of Use and taking overall responsibility for everyone's action, including all persons you are contacting and who contact you.

HornyMatches.com will make you agree on automatic fee changes.
This is another automatic provision that comes along the registration on the site, If you don't read the documents, you will never know that you agreed to this. You give permission for automatic charging of your credit card, even when memberships change – meaning go up and higher. This is why you should be very careful of what is happening on the site before you sign up for anything:

HornyMatches.com is not technically secure.
If you expect some advanced security mechanisms, we must disappoint you. There is nothing like that on HornyMatches.com. Not only there is no some security certificate, but you are also warned to stay aware from all online nuisances, such as viruses, worms, malicious software and other infected tech stuff.

Price Tag
Gold subscription:

$17.49 per month for 4 months in a single amount of $69.95, renewing for $34.95.
$34.95 per month for the monthly subscription.
Silver subscription:

$19.98 per month for 3 months in a single amount of $59.95, renewing for $29.95/
$29.95 per month for the monthly subscription.
Busted or Trusted
From what we have presented so far, it is obvious that we are not recommending joining HornyMatches.com to find a casual date. The site shouts scam big time. Adult Dating Patrol is certain that you won't need too much persuasion to stay away after you have read this. In case you are not convinced, read our other reviews connected to LocalBooty.com. Perhaps those will be enough to change your mind and make you less prone to risk. You have been warned!