We all know that London is heaven to find sex in all possible forms. But if you are looking for free dates, this can be a challenge. Due to the liberal laws for independent escorts, many girls use the opportunity to make money from casual sex services. Escort agencies such as Lilyfields organize dates and help girls break through the London scene.
Just like many other services I've reviewed on Adult Dating Patrol, this London-based agency is very expensive. Read more about the services in this more detailed Lilyfields review.
Lilyfields.com Review: Expensive London Escorts
Normally, the biggest problem with dating in London is the prices. The big city is expensive in many other ways.  So even if you decide to try your casual dating skills there for free you need to spend a lot of cash. On the other hand, because there is a stiff competition among the girls you can still get a good deal if you're up for escort services.
The Lilyfields.com website is an exclusive provider and the girls are quite pricey.  Don't expect to pay a few bucks for service. Make sure you have at least I quid on you because only an hour cost several hundreds of pounds. That's how much you'll need to spend on this commercial dating platform.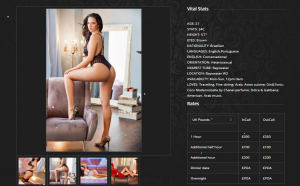 Profile Descriptions and Pics
Lilyfields doesn't seem like a very big agency because the girls displayed on the profiles are not that many. In fact, there may be only a few dozens of them. However, they all look sexy, classy, and are expensive. If you read the Terms of Use on Lilyfields, you will notice that they warn you about making the right choice. Take your time before you decide on a particular girl because you can avoid further misunderstandings and deposits.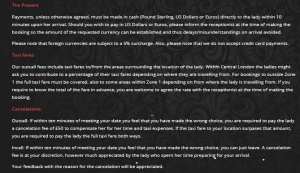 Extra Payments
While we are at the deposits make sure that you know who are you hiring and why you're doing that. Each escort has a profile description. You should be able to know more about her by reading that. If you read that in detail you won't need to suffer later when you pay deposits. Actually, the agency will keep a part of your deposit if you cancel on the girl. Also, keep an eye on the extra payments described in the terms to avoid greater damages to your budget.

Missing Lilyfields Reviews from Clients
Apart from the descriptions, the photos, and the information about payments you will also find a section for user reviews. However, most girls don't have reviews from clients. This either means that Lilyfields is a new agency or that the girls perform poorly. Whatever is the truth, it doesn't sound good for clients. If you're a person who is new and has never dated anyone on Lilyfields you may get into trouble. Usually, client reviews are the best way to support the credibility of a site. When those are missing, I instantly doubt that the site is of any quality. Even some cheaper escort agencies I've explored provide simple user reviews and promise great experiences. When the prices are this high, you really don't want to take any risk.
Lilyfields Review: Pull the Curtain Down!
I don't recommend Lilyfields. Surprised? I'm sure you're not! I never recommend rip-off dating websites, escort websites or adult dating scams. What I do is find free resources for sex. If you're looking for those you know where to find them! In case you're up for escort dating then you might want to look into cheaper escorts agencies with more proof of quality on their websites. If you are looking for quality – start here.