While getting fooled in the real dating life is not simple, being a victim of online fraudsters seems so much easier with the new dating services. Here is another one of our successful discoveries, called HornyPlumps.com. I estimated the genuine intentions, expecting to find a decent place for quick and fast getting laid dates for recommendations for our readers. As I completed the check, I exposed the scam by this tricky network, claiming to provide genuine dates. In fact, it's not giving anything more but virtual chat with bogus users.
Authenticity of HornyPlumps.com
There is nobody at HornyPlumps.com for hookups. All those plumpy girls you notice on the page of the member database are fake – none are real. And what about all those promises for hookups? I wouldn't let your hopes go to high. Once I saw what are the working scamming methods of HornyPlumps.com and the fake features, as well as the fabricated messages and the content, I gave up my hopes that I will find BBW girls who like to get laid in NSA relationships. There are some additional false claims and tricks used by this adult dating site, used in the whole network.
Why is HornyPlumps.com a False Hookup Site
How come we notice things that other users don't see? If you just approach the site with some clear sense and keep the focus while you are there you will see the hoax behind the all-nice features. Here it is exposed:
Date Booster Packages Are Sold for Fake Multiple Success
You may think that you are signing up for one monthly membership that will last until you agree to the next charge, but you have to be very vigilant because your credit card is automatically re-charged. You can never be sure when will the membership on of the Date Booster websites offer anything extra. If you select the 1-month membership on multiple websites, it will be recharged again for three one-month memberships on multiple websites and you are getting the same access to the same people, over and over again. You are, on the other hand paying for more than one dating service and getting lighter on your bank account.
HornyPlumps.com Send False Electronic Communications
When users are looking to get laid with a hot, horny and voluptuous woman, this strategy by HornyPlumps.com can quickly inspire any new user into becoming all giggly and less reasonable. They'll start thinking that they have some chances to score immediately. Your inbox gets all fired up with messages. Not one of those messages is associated with real profiles. Most of them are obviously computer-generated phrases that don't work. You're not getting anywhere with the custom and promoted messages.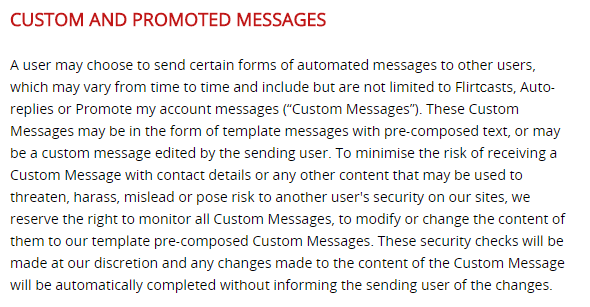 Price Tag
$3.18 to get a 3-day trial package
$24.49 to get a 1-month package
$48.99 to get a 3-month package
$83.94 to get a 3-month package
Busted or Trusted?
HornyPlumps.com has some very nice sexy pictures of women that are not real. That is the main reason so many men fall for the same scam all over again. They judge the book by its covers, or in this case, the website by its images. Unfortunately, HornyPlumps has some nice juicy pics but lacks a real potential for some juicy sex.