For fans of big, beautiful women, there is nothing better than a decent online place where they can admire their magnificent curves, and, when possible get a date with one of those plump juicy chicks. There are plenty of BBW photos on BBWDesire.com which based its dating fraud exactly on the premise that BBW lovers go for this type of women and cajoled them into clicking on the links to find dates, when in reality they can only watch the images (by assumption that they are from actual members) and sell them various tokens and added products.
Authenticity
BBWDesire.com is under an already infamous scam network and uses the same dishonest methods on a fresh audience – lovers of big curves, setting the scene with hundreds of BBW pics and providing basic free access that enables only browsing and checking out options, but if you want to use any of the features you must get an upgrade.
So, this site is definitely not free and will cost you a lot more than you expect at first, especially if you don't pay attention to the services included in each package.
Why is BBWDesire.com a Fraudulent Dating Website
All services of BBWDesire.com are PAID services.
Regardless of the package you choose – Gold, Silver or VIP, you must pay at least something to be able to use features. For example, Gold package enables the following key services: Get Action Guarantee, New Members Daily, Cell Phone Texting, Personal Matchmaking, Private Friends Photos, Unlimited Profile Views, Multiple Search Features, and so forth.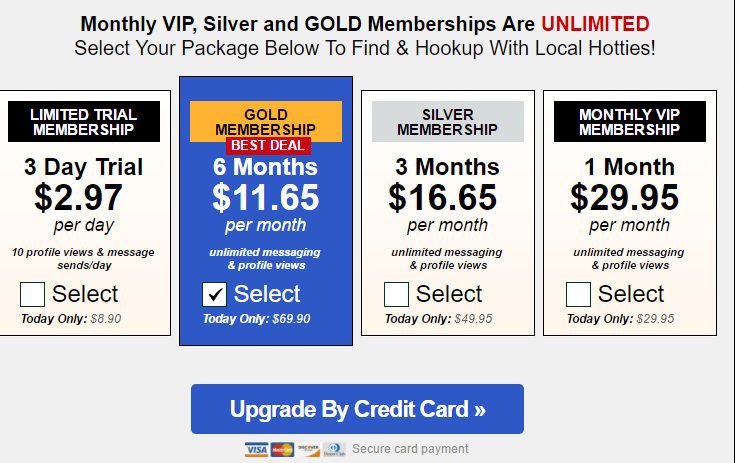 Here are the separate offers for services ll leading to the upgrade screen:
BBWDesire.com charges for chat services.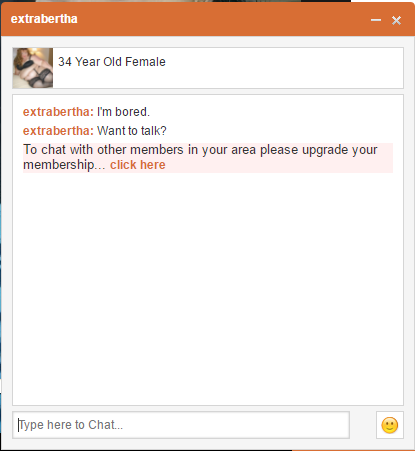 BBWDesire.com charges for instant messaging and virtual gifts.

The site does not provide security by applying special security mechanisms.
Not only does BBW stay away from any extra support and protection, it also clearly claims that it will not take any responsibility for your safety on the site: "THIS SERVICE DOES NOT CONDUCT CRIMINAL BACKGROUND SCREENINGS ON ITS MEMBERS. You agree that You are solely responsible for Your interactions with other users, both on and off the Site. Use common sense and caution when interacting with other users of the Service. You are strongly encouraged to request proof of age and identity prior to embarking on a relationship or outing with another user or member.".

This adult dating site uses Fantasy Cuties – a type of fabricated virtual profiles.
Here is an excerpt from the site's Terms of Service document: "You comprehend, acknowledge, and accept that our Service, presented in the style of an online dating service, is an entertainment service. All content is provided for the entertainment and amusement of You. Our Site does not guarantee that You will find a date, partner, or participant, or that you will meet any member, user or profile in person. THIS SITE UTILIZES FANTASY PROFILES IDENTIFIED AS FANTASY CUTIES. You comprehend, acknowledge, and accept that some of the profiles listed on the Site may be operated by our Site or third party contractors and are fictitious."
BBWDesire.com will sell porn content claiming that it is free.
We truly don't understand how is this statement possible when just on the same screen the users can see one tip for unlimited free porn and another for payment upgrade. Obviously, the free service is just a typical huge scam: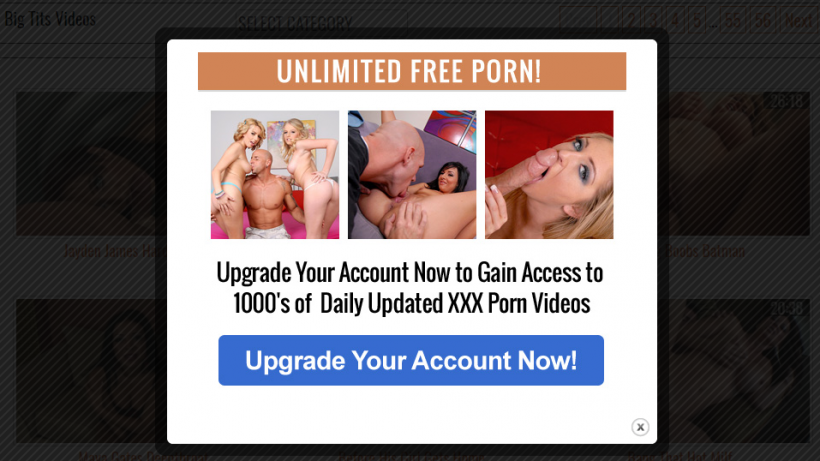 Price Tag
3 Day Trial is $2.97 per day for 10 profile views & messages

Gold 6 Months membership is $11.65 per month for unlimited messaging and profile views

Silver 3 Months membership is $16.65 per month for unlimited messaging and profile views

1 Month VIP membership is $29.95 per month for unlimited messaging and profile views
Busted or Trusted
We busted BBWDesire.com in no time – it is just another promotional platform for selling paid services, including adult movie content and extra tokens to members who are hoping to get laid with a nice, big, luscious woman  – a sex dream come true.
But having in mind all these possible rip-offs, the subscription on BBWDesire.com can easily turn into a nightmare that will take months to clear from your bank statement.